Rosma Resort – Nearby Paradise in San Joaquin Iloilo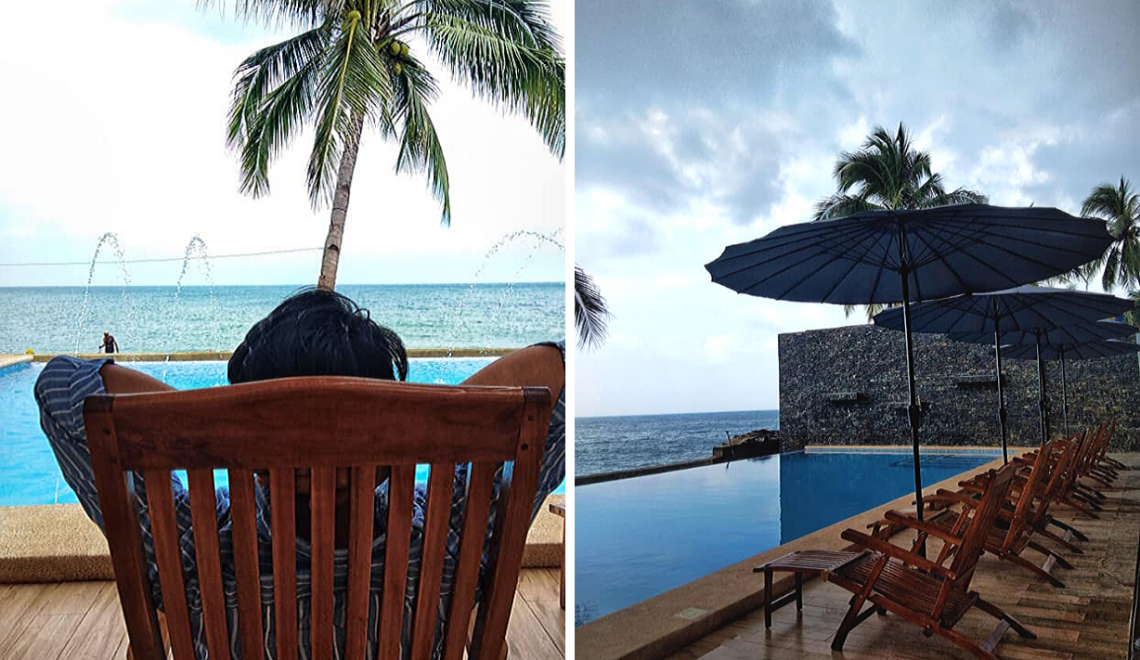 Rosma Pebbled Cove Resort or commonly known as "Rosma" is the newest go-to place in Iloilo province which officially opened last September 18, 2019 situated in Barangay Igcadlum in San Joaquin. The resort is much ready for overnight stays, parties and water activities for the family and barkadas. I consider this resort as a little paradise nearby with its close-to-nature ambiance and offerings, from comfortable accommodation to water activities and delicious food!
The resort has an infinity pool, restaurant and bar, with lunch buffet with ihaw-ihaw station every Saturday, lounge area, water rafts for rental. They also have a pavillion hall with a capacity of 80 guests, a high-speed Wi-Fi connection, a KTV, a gift shop, a personal laundry service, and by appointment in-room massage. Also, they are planning to add more water sports, scuba diving and a floating bar before the year ends.
For Rosma room rates,
Double Suite (1 double and 1 single bed) with free breakfast for two persons P2100
Quadruple Suite (2 double-decker beds) with free breakfast for four persons P2800
Family Suite (Native Hut with 5 single beds) with free breakfast for five persons P4000
Nipa Hut (on the beach, 2 single beds) with free breakfast for two persons P1500
Should you just want to enjoy the infinity pool inclusive of the entrance fee only,
3-11 years old regular rate P75, on going promo rate P65
12 years old and above regular rate P150, on going promo rate P120
Additional information that may help you during your visit,
Check-in time 2:00PM
Check-out time 12:00NN
Child, 9 years below FREE of charge for overnight stays
Guest 10 years above will be charged at P300/night with FREE breakfast
Kids should be supervised by a guardian
Breakfast is served from 6:30AM to 10:00AM
Welcome drinks upon arrival
Transportation for private tour of surrounding attractions available upon request
Load Center under Wi-Fi
Concierge service will assist you with tour flights transportation and special request 24/7
Senior Citizen and PWD with IDs will have discounts of 20%
Note: Rates may change without prior notice.

And the most important part, your guide to get there! Rosma Pebbled Cove Resort is along the main highway going to Antique. Here are ways to get to Rosma.
From Iloilo Terminal Market (Super). Take a Lawigan, San Joaquin jeep.
From Molo Bus Terminal. Take a Dao bus going to Antique.
In any of these options, tell the driver to drop you off at the resort. The resort is located across Igcadlum Primary School.
Thank you for your continued support on my travel journey! See you on my next blog! For more travel blogs, click here.