Mahalo in Olotayan Island, Capiz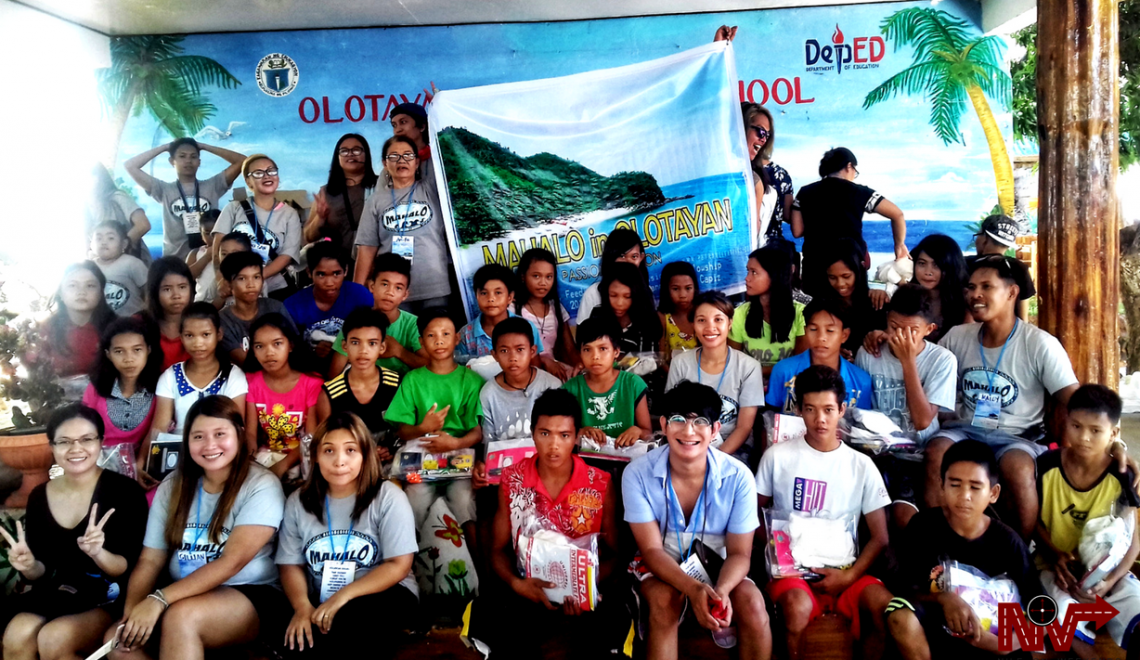 After some heartwarming outreach in Sicogon this summer, we bring Mahalo in Olotayan Island, Capiz to spread some Word of God, faith, love, hope, and joy to kids and to the community. Nile on Weekends joins Mahalo Team to touch the hearts and inspire the minds of the kids in Olotayan Integrated School in Capiz and the rest of the people in the community.
On November 11, 2017, at four in the morning, we headed off to Roxas City by car and arrived around 6:30 in Banica, Roxas City, Capiz. We waited for the boat to have us cross the island.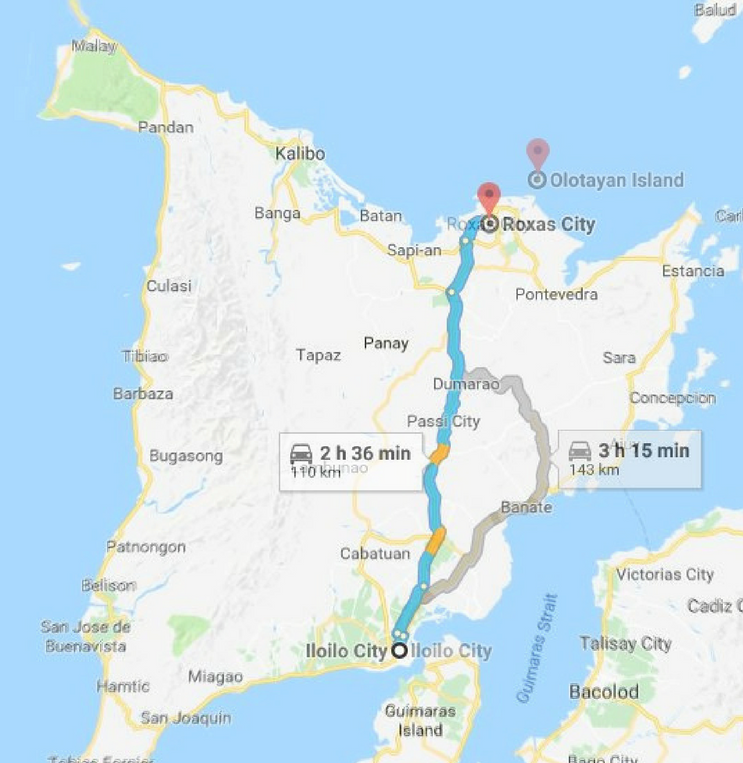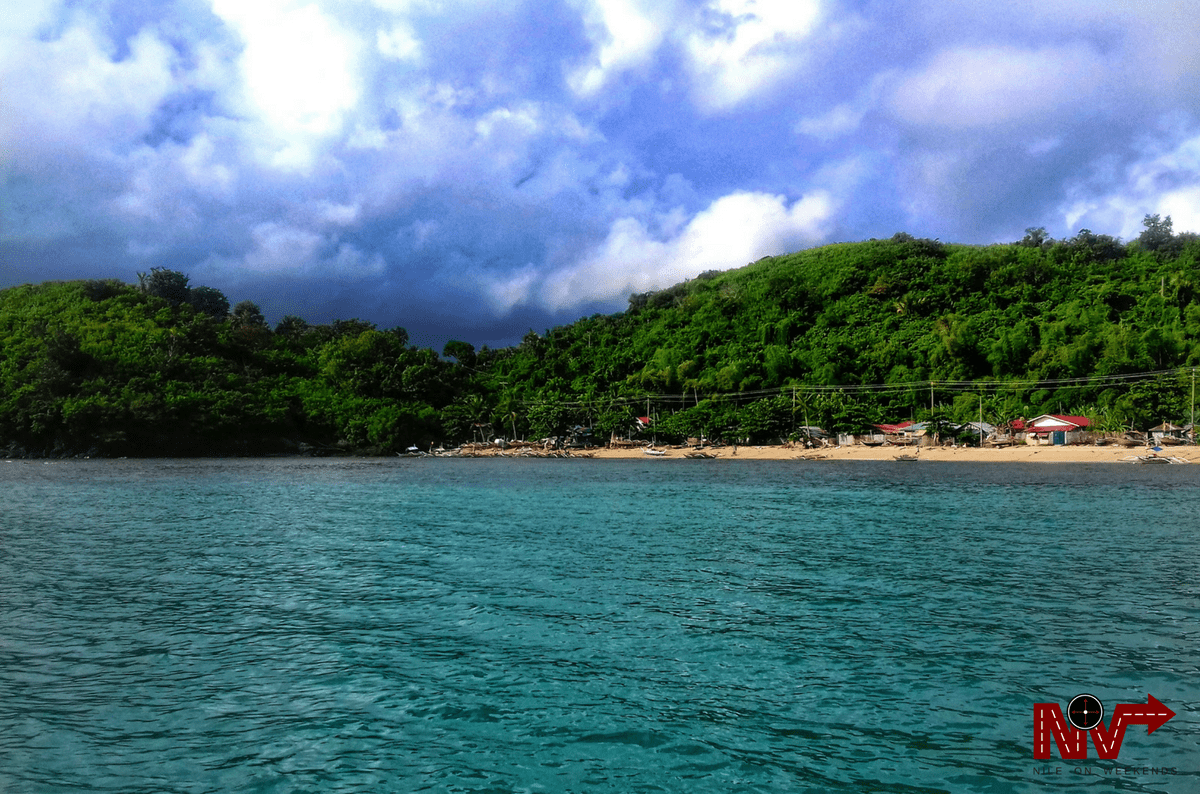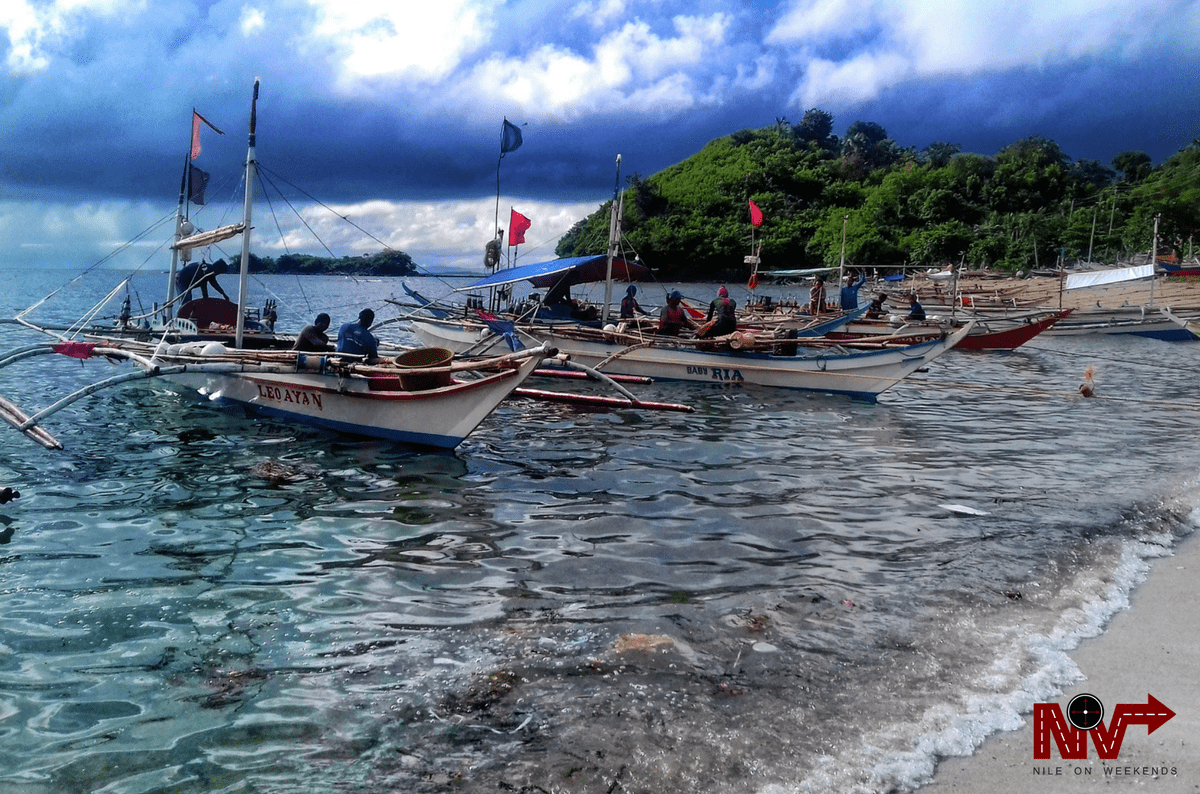 We arrived at the school around 8:30 in the morning. We set everything and settled everyone to prepare for the program. Activities were sharing of God's word to the kids by grade level, gift-giving, lunch for the kids, free circumcision for the boys and medical mission simultaneously. We had 235 kids (15 of those had free circumcision), and around 70 elders who benefited from the outreach program.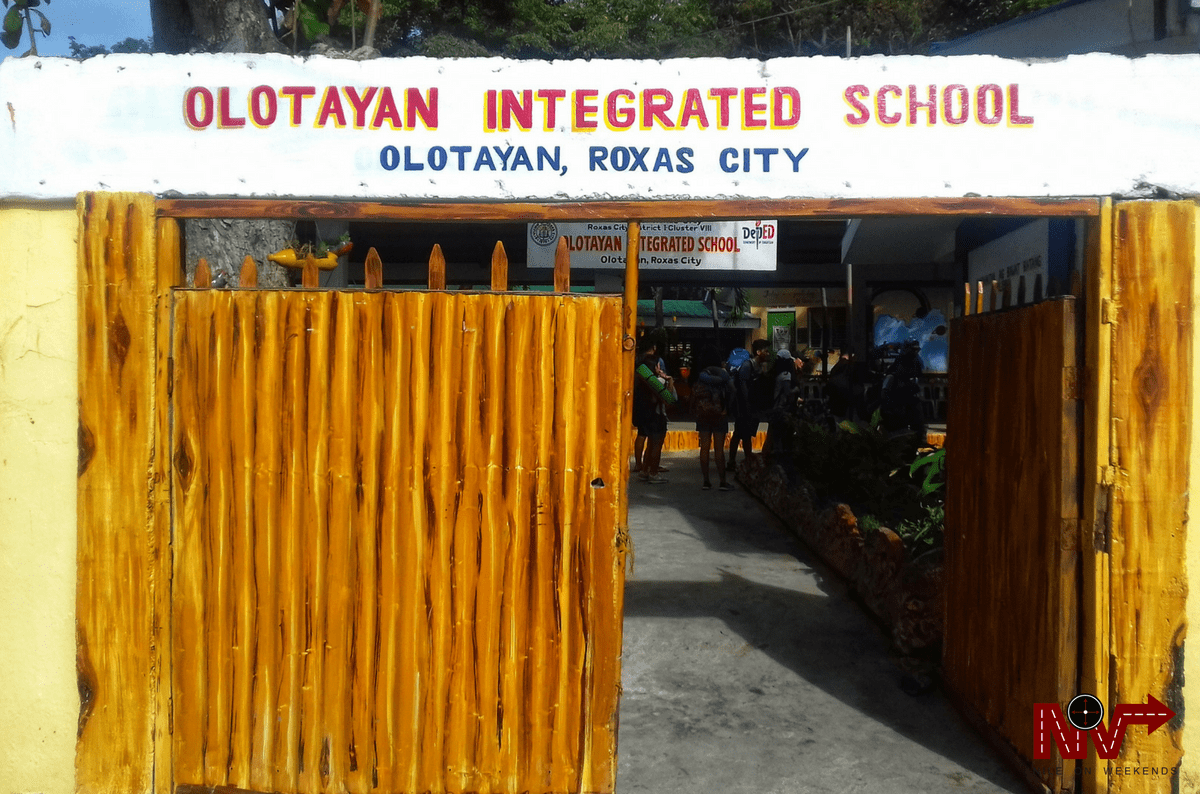 Become your own storyteller and blogger!
GET MY FREE EBOOK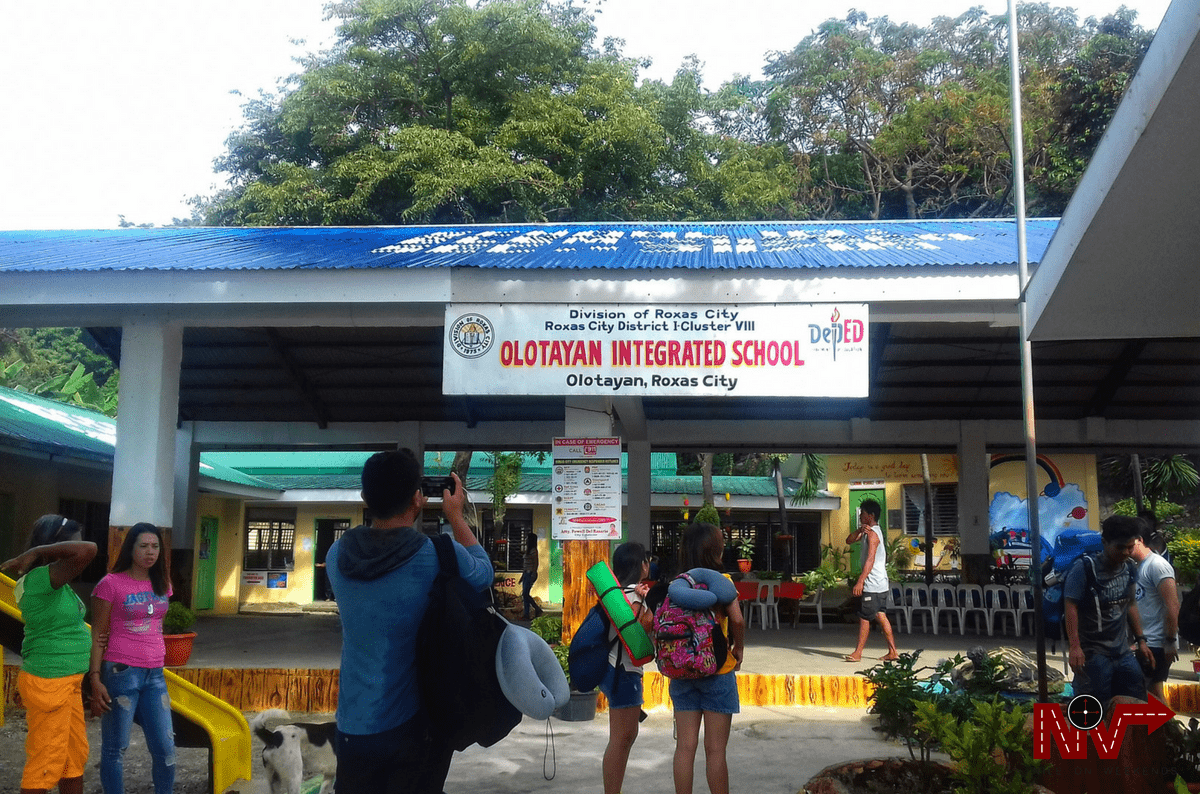 My class was composed of grade 7 and 8. As I started to share in the class about God's story of love, I noticed the scarcity of hope and dreams for the students. When asked about their aspirations, a blank stare filled their faces. This made me shift the message to address this issue.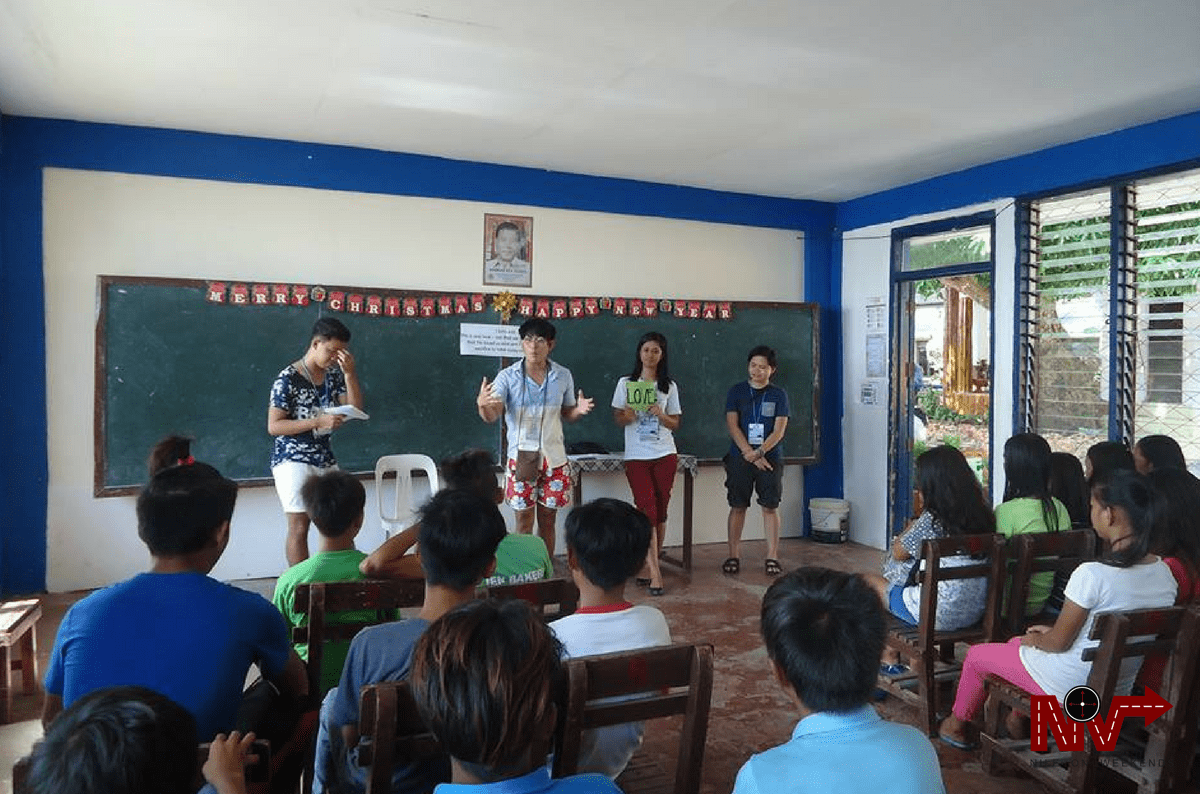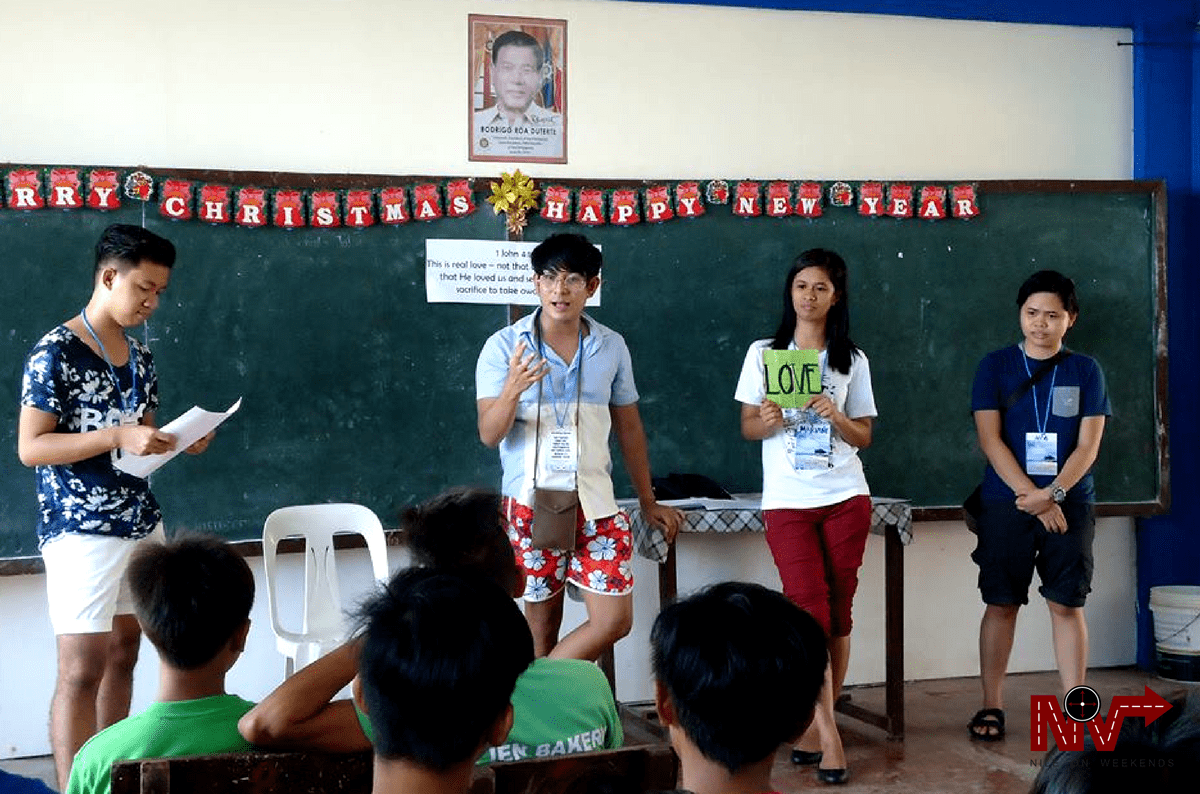 Photo credits: Cris Antonio
Aside from sharing them the love that God has for everyone, I showed how God can change one's life when dreams are manifested into reality. God talked to them in motivation to show that He has a bigger plan for their lives. That realizing the dream of God for them is not a selfish ambition but a divine pursuit of His good intention for us all. God has to break the mentality of inferiority and the unwarranted contentment.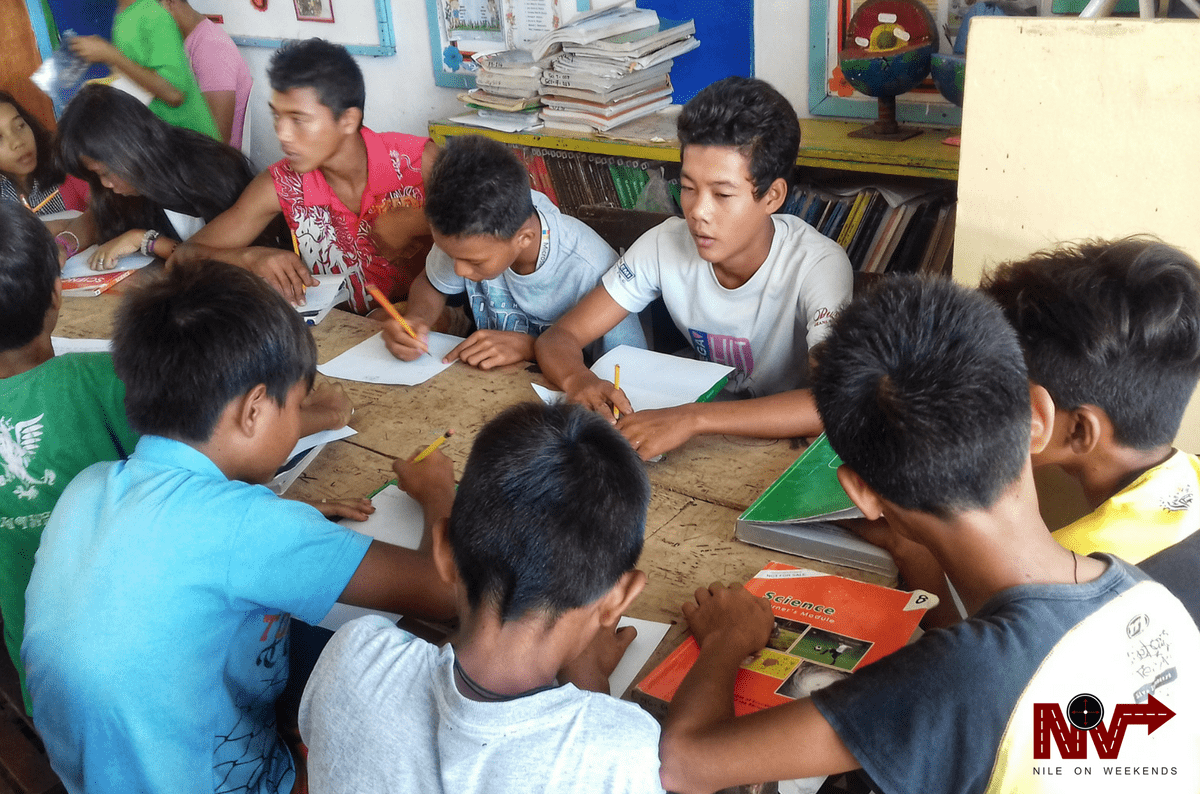 When God said that ask whatever it is in Jesus' Name, it simply means that He has divine discontentment to our state. He wants progression and success for all of us, even to these kids. He sent Jesus to give us life, and have it more abundantly. Their contentment of their current state is unwarranted and divinely not permitted because God has greater plans for them. That these kids should not listen to the voice of disappointment, discouragement, doubts, fears, lack, and scarcity. They should listen to the voice of hope that God sends to them every now and then.
After we discussed God's dream for them, we allowed them to have some personal moments to write their gratitude to God and their aspirations, dreams, and hopes in life. We prayed over them and their individual destiny in this life. Then, we gave them just enough food for lunch. Then we proceeded with a short program in the covered court to have some fun, dancing, and singing. (Check the video posted on Facebook.)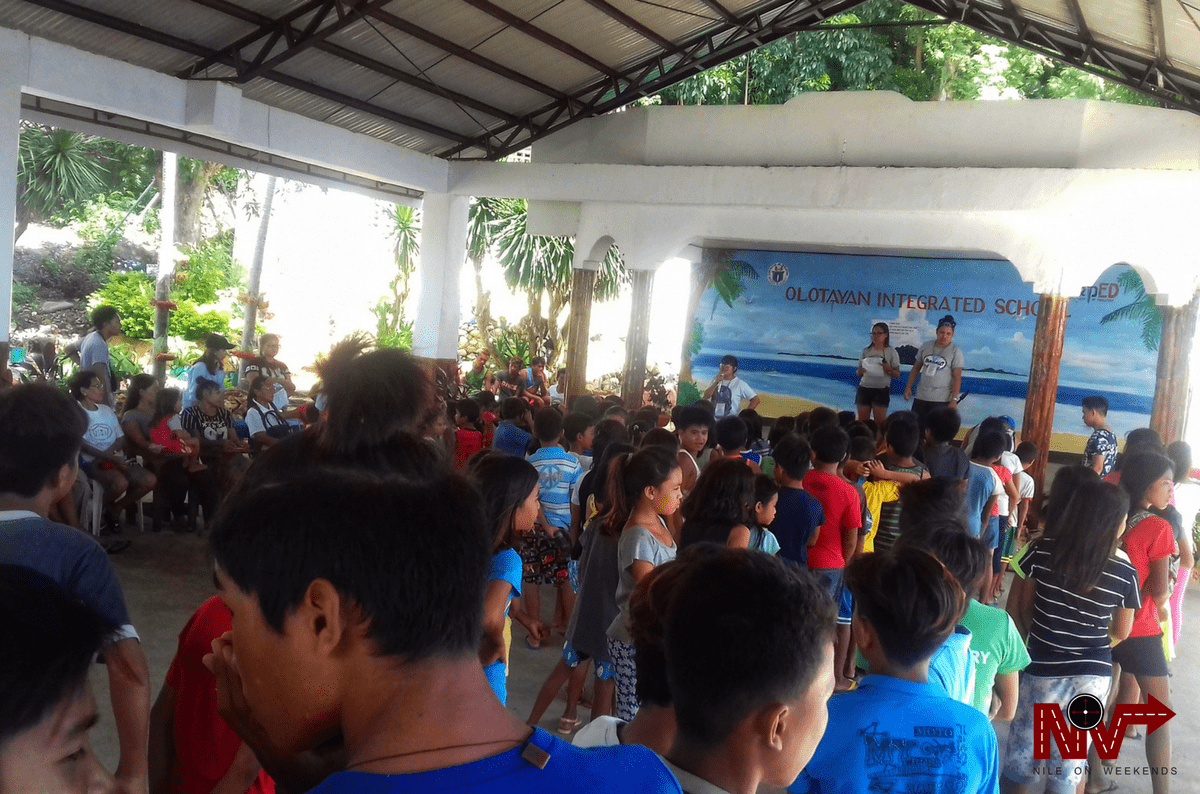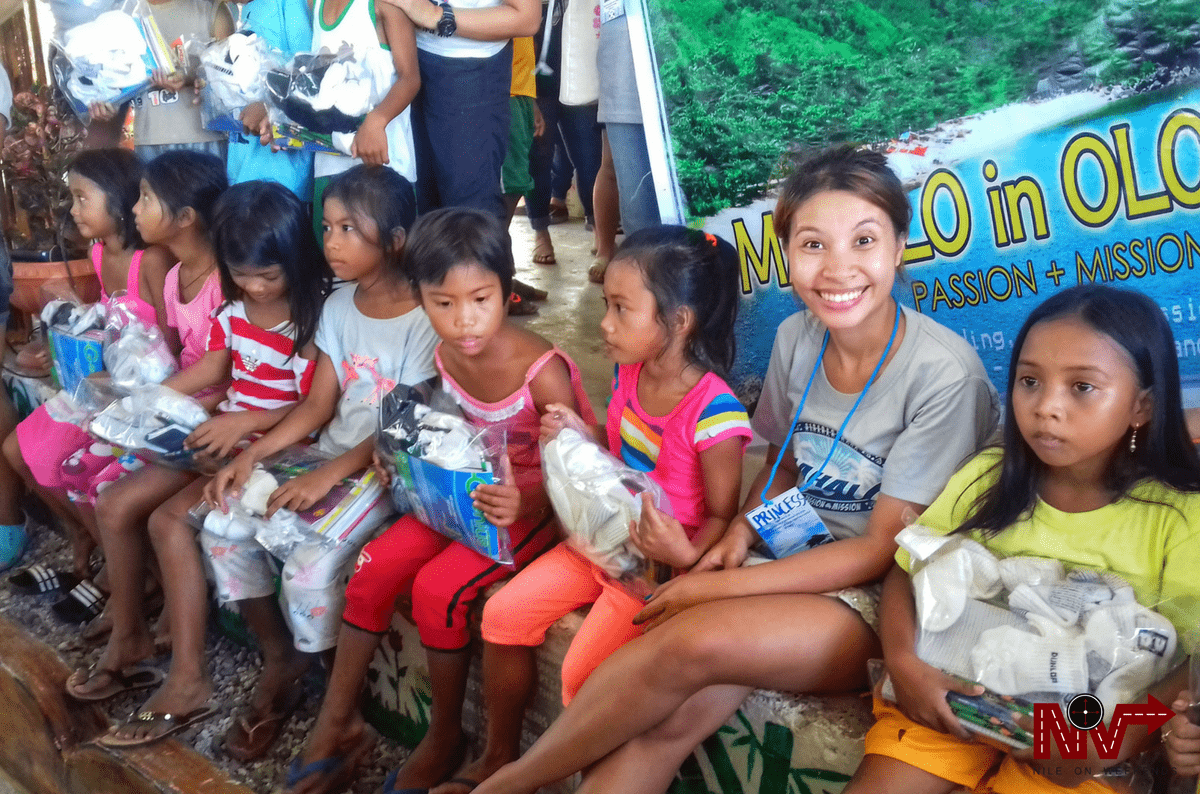 Then we distributed the school supply packs to the kids. The kit contains pad papers, notebook, pens or pencils, erasers and sharpeners, a pocket bible and some pairs of socks.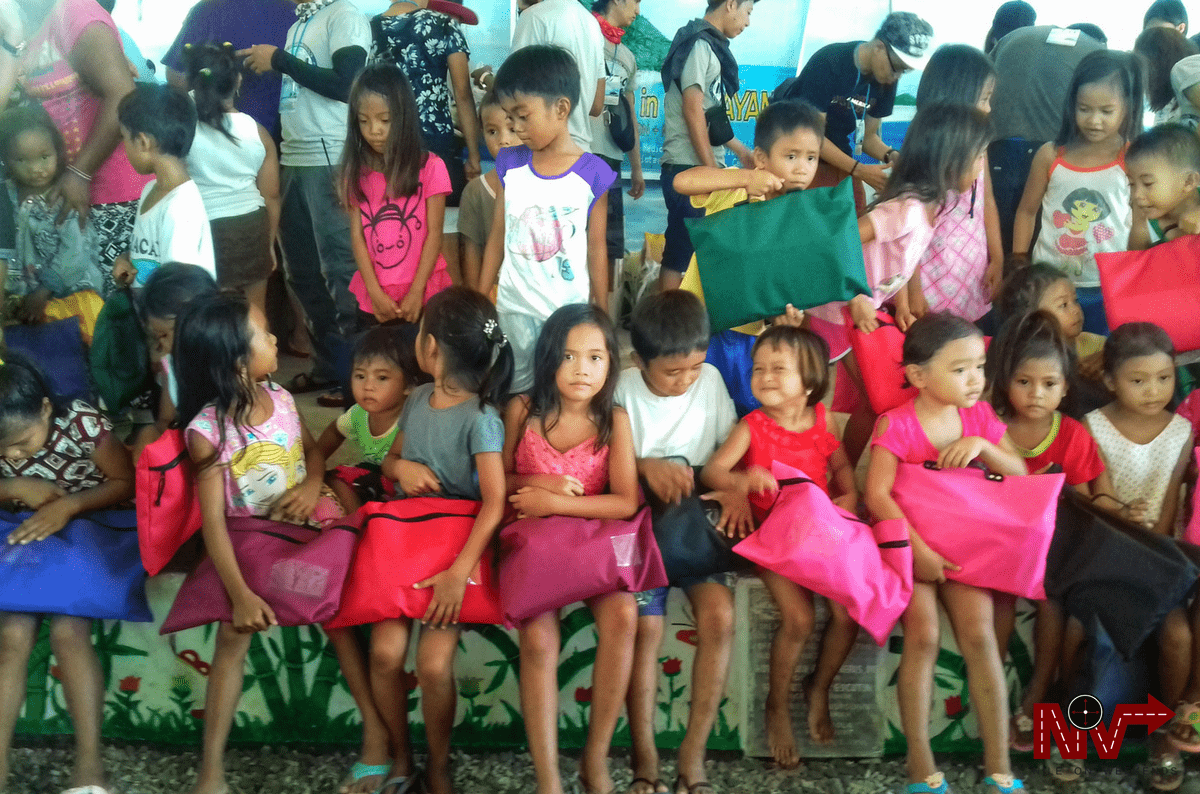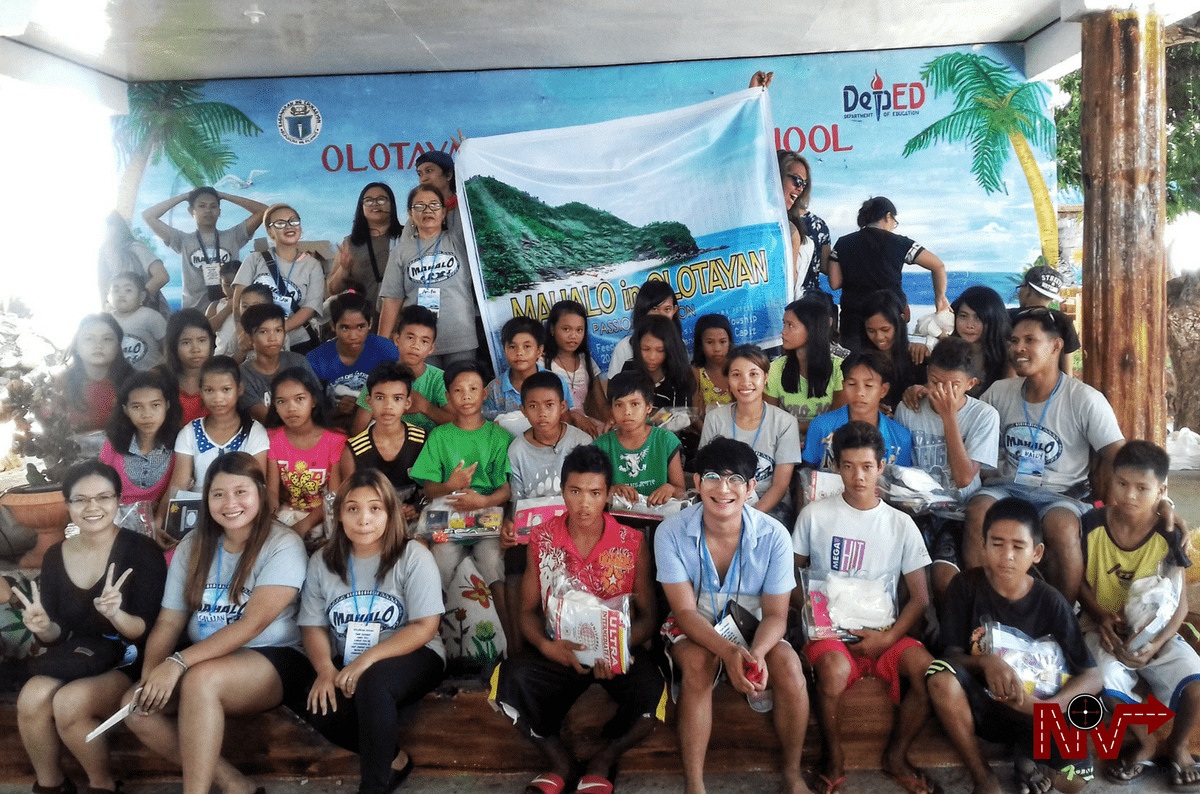 Simultaneously, Mahalo in Olotayan Outreach Program also had the medical mission and free circumcision. Here are some photos.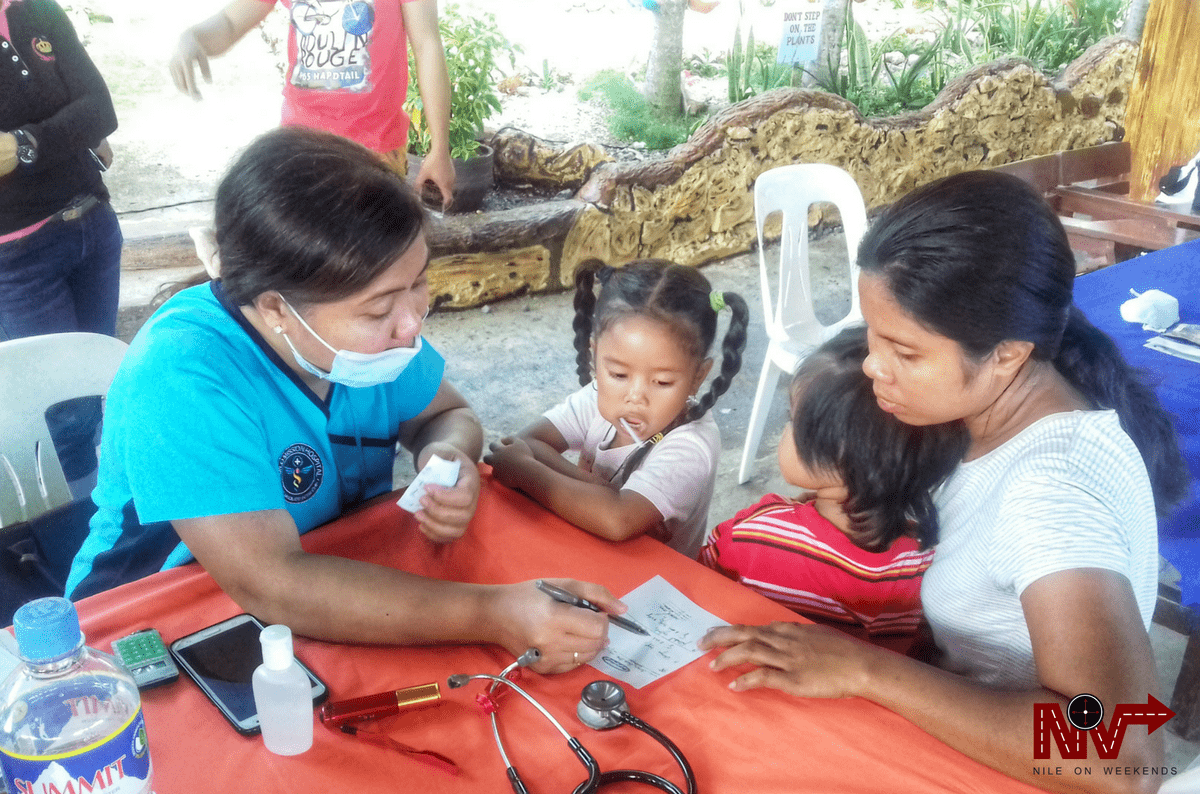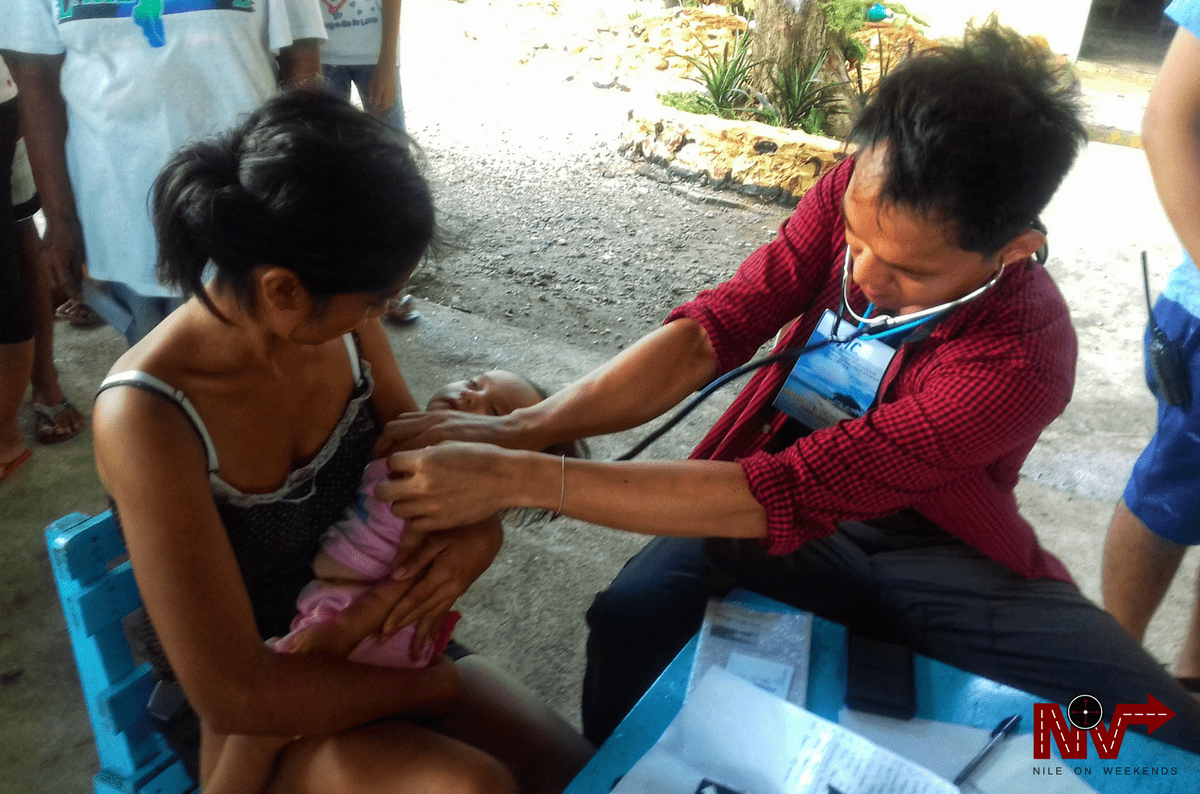 After the program was finished, we had our lunch. You can surely tell we were on the island as we had the following food for lunch. Shrimp. Oysters. Dried fish.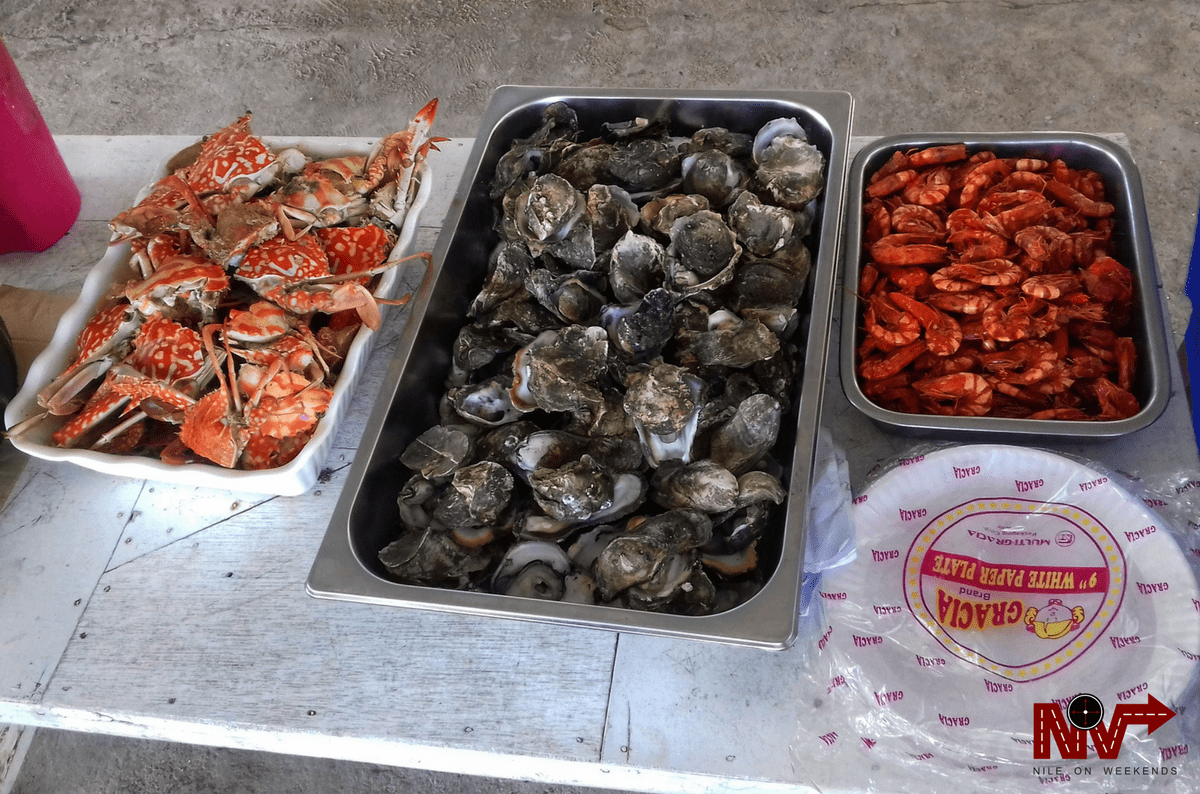 After we enjoyed the sumptuous lunch, we rested for a while. After regaining some strength, we went to some greens in the island to plant some trees as our support to our environment.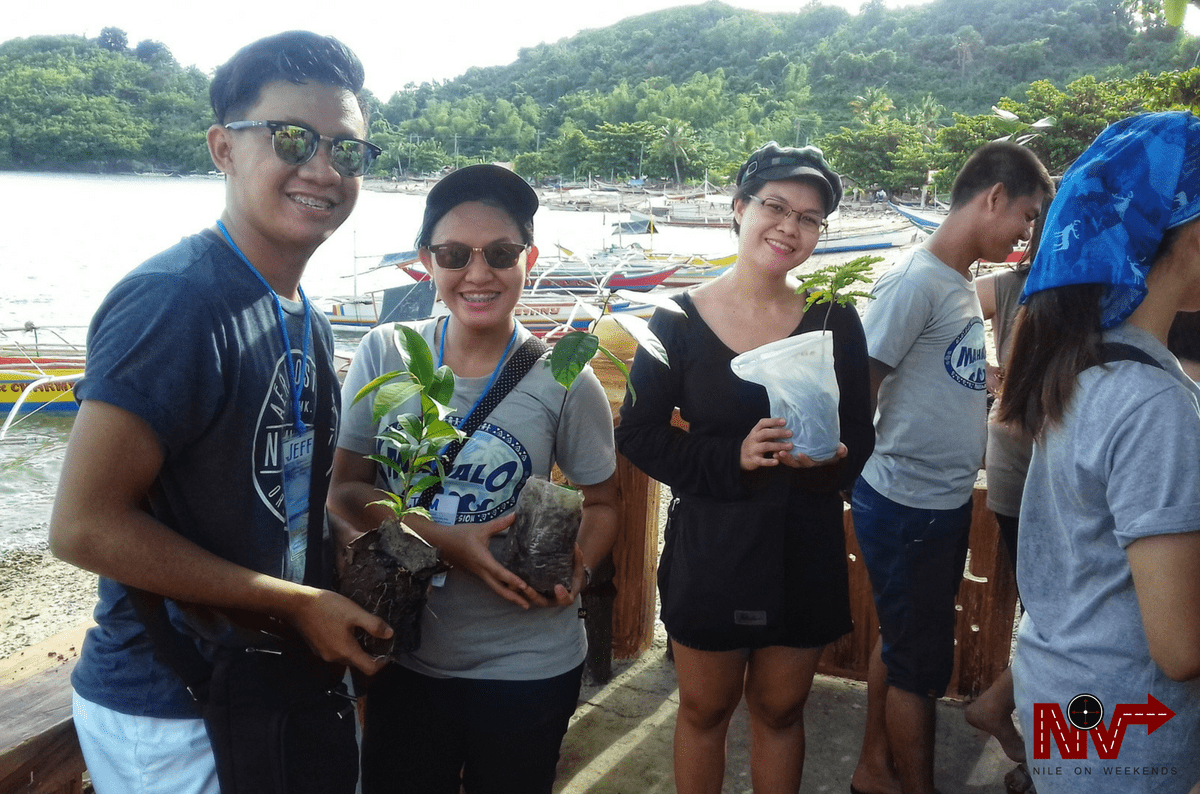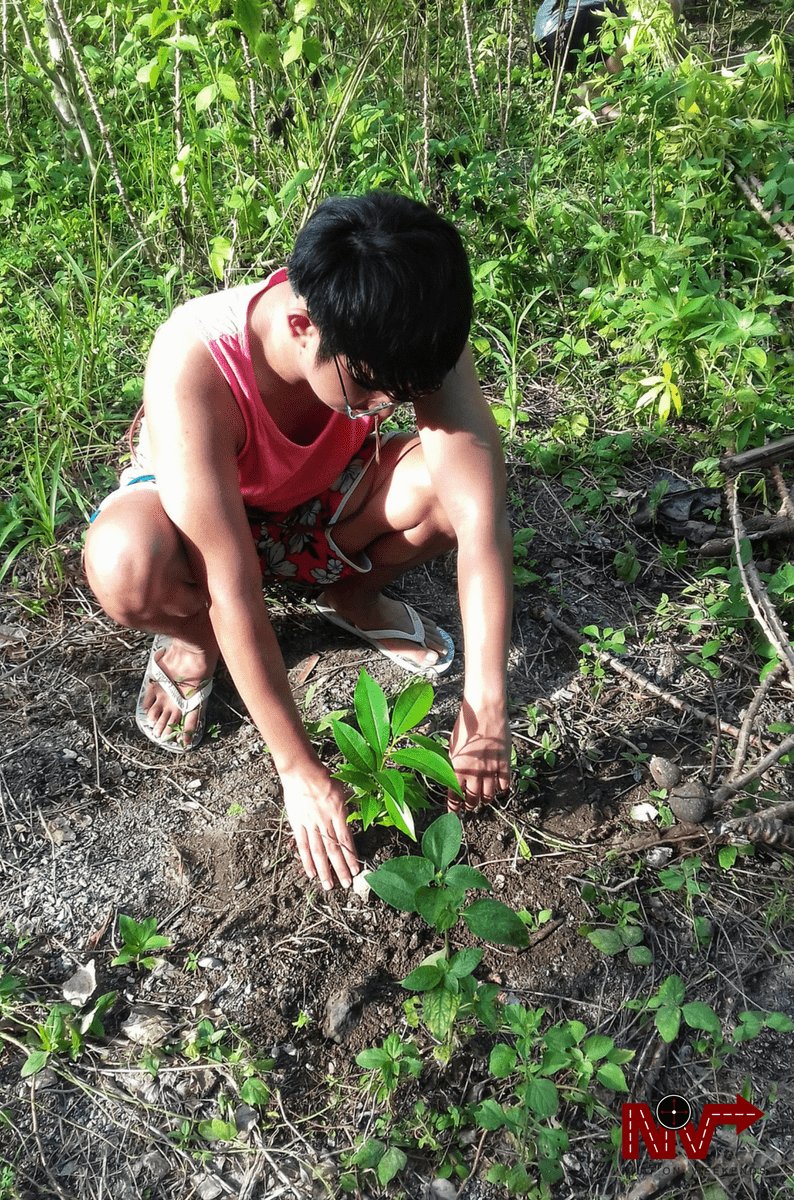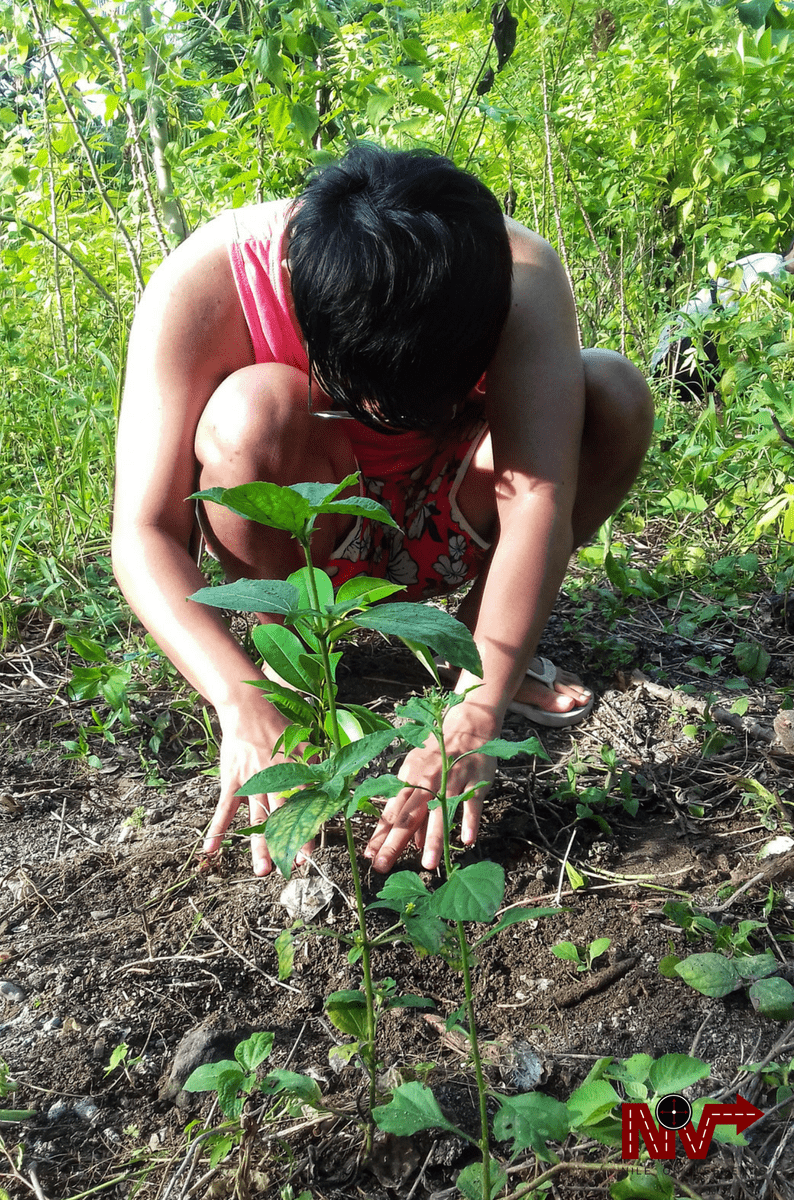 The tree planting concluded our Mahalo in Olotayan outreach program. We packed our things and went straight to the other side of the island where we had space for our tents. The sunset ended the day perfectly with the hues and colors.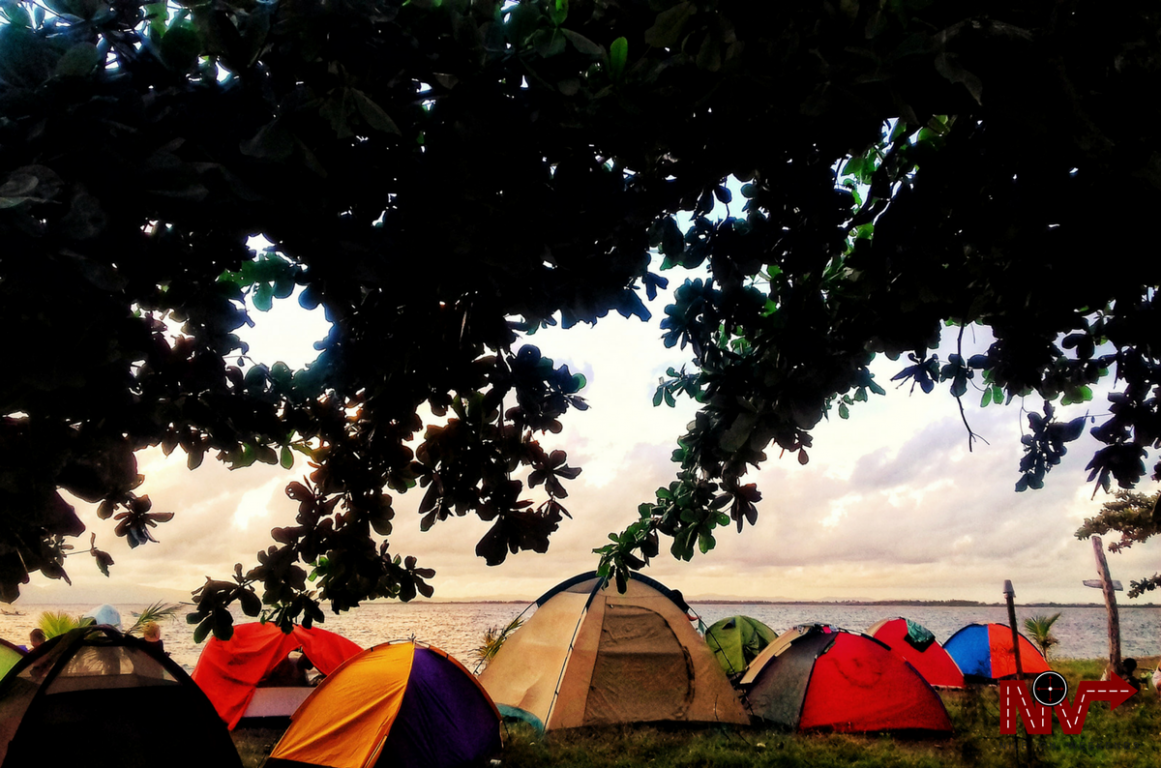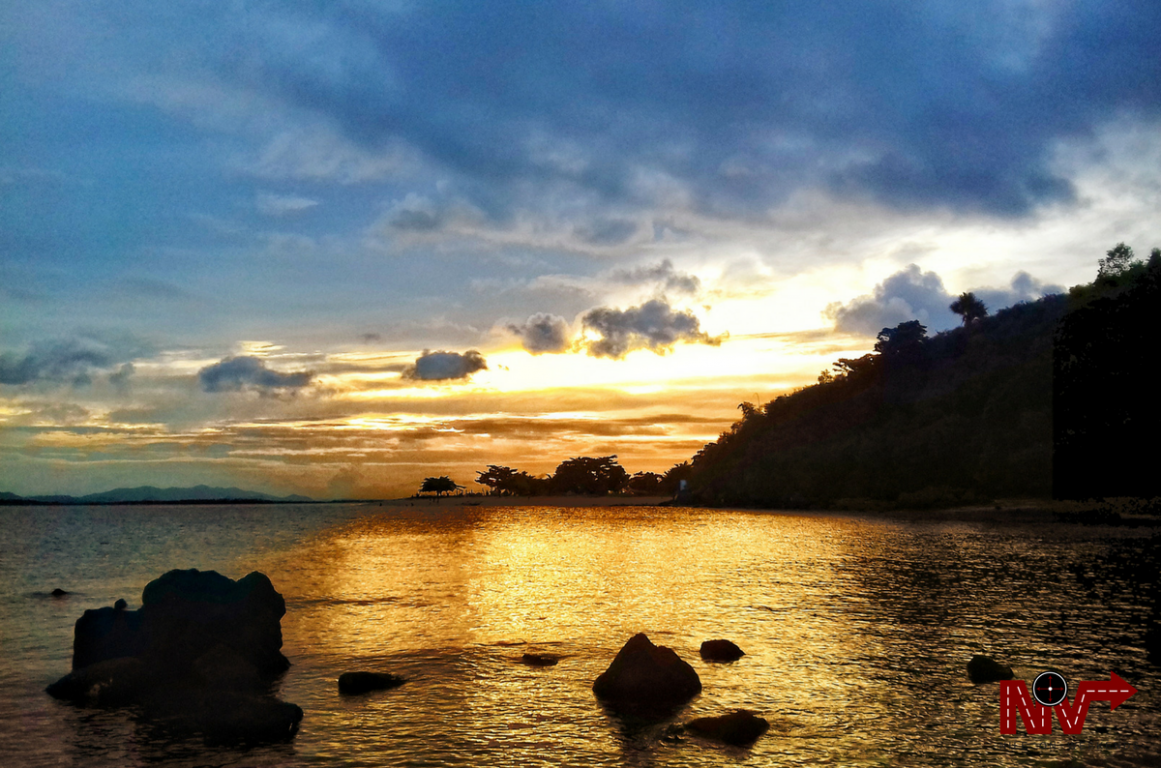 In behalf of the whole team, we want to extend our deepest and warmest gratitude to all who supported this outreach. We hope to have still on our upcoming outreaches. Also, a shoutout of thanksgiving to Brgy. Captain Bongbong Aninang and Ma'am Agnes of Olotayan Island. I am blessed to be part of Mahalo in Olotayan.
Thanks for following Nile on Weekends and the Experience at Mahalo Outreach Program in Olotayan Island, Capiz, Philippines! Check my Facebook Album for more photos: Nile on Weekends joins Mahalo Team in Olotayan Island. Like our Facebook Page, follow me on Instagram and let me know your thoughts on this journey! Don't forget to leave your comments below… Stay tuned for the next adventure!