Iloilo Digi Hub: Everyone has a story worth sharing!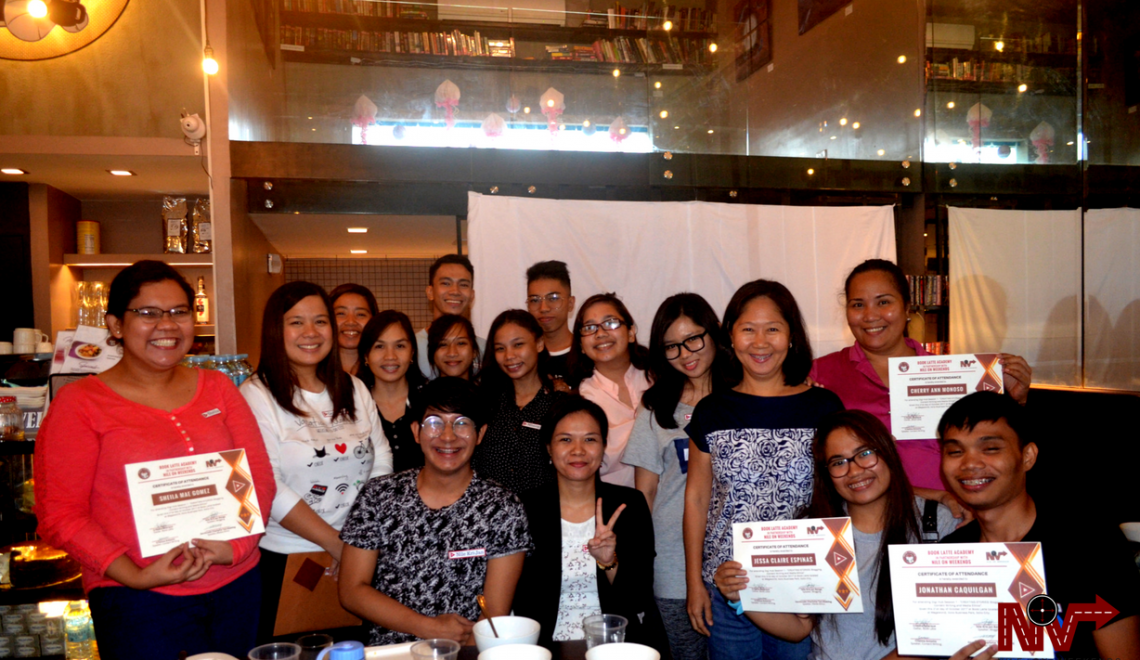 October 21, 2017 – Book Latte Academy with Nile on Weekends and team successfully launched first Iloilo Digi Hub Session entitled "Creating Stories" as part of Book Latte's official celebration not just as a coffee shop, library cafe and art gallery. But now, it is a celebration to formally open Book Latte as a learning hub!
What is Iloilo Digi Hub?
Iloilo Digi Hub is a team of passionate Ilonggos who are aspiring to bring influence in Iloilo through digital media. Everyone is welcome so as long one can maintain social responsibilities and journalism ethics in every activity related to digital media.
Iloilo Digi Hub exists to build an interactive community for aspiring digital influencers in the city in the path of responsible blogging, the pursuit of truth and commitment to the citizens. The community will be a support group for those who have the passion but somehow needs some skills sets. It will also be a group that can guide and can call out the attention of the members towards proper conduct and ethics in the field of digital media.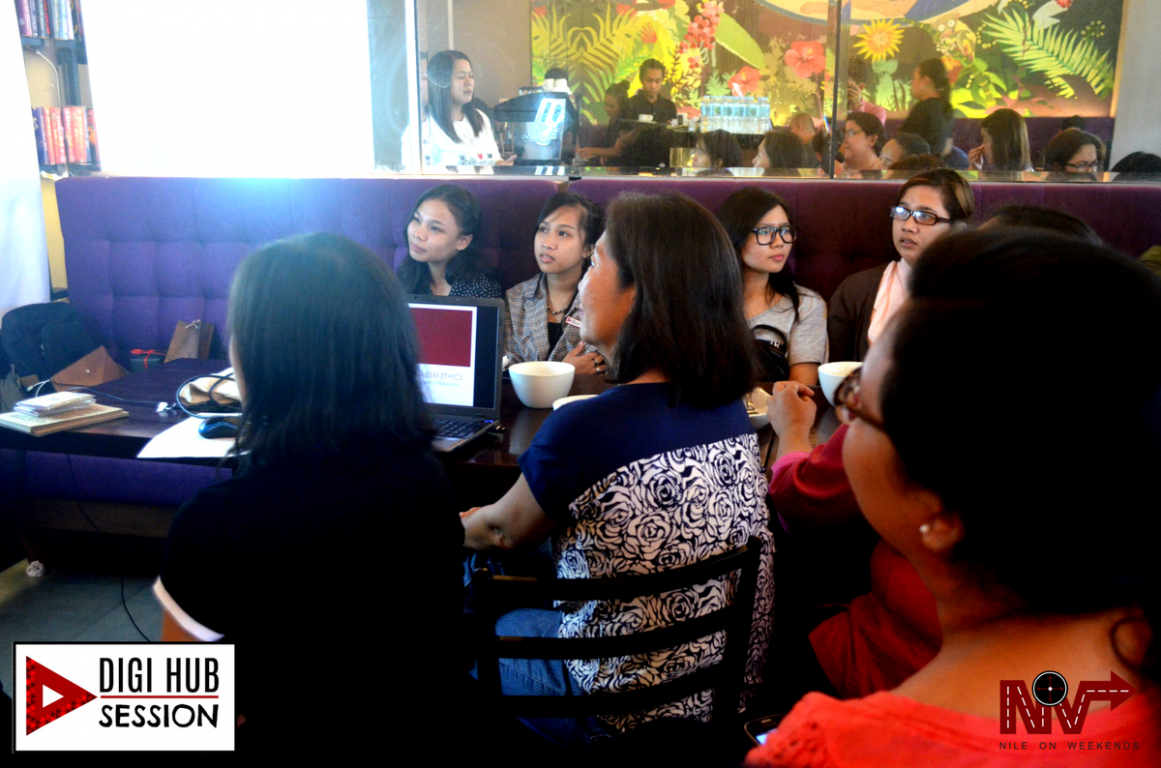 Iloilo Digi Hub will not compete with and is not a replacement of any established digital communities in Iloilo City. Rather, it will complement existing digital communities towards building a more influential Iloilo.
Iloilo Digi Hub: Story Behind The Curtains
On a personal note, Iloilo Digi Hub was birthed from a desire to help those who want to start their journey as a blogger. When I started blogging last year, there were several difficulties and discouragements hopped in along the way. Among these are lacking the skills sets and longing for a support group as I am starting my personal journey.
Nonetheless, God gave me a few from where I can start my journey. I had my family and friends who were constantly encouraging me that my passion in blogging and its purpose is not in vain. I was literally groping my way towards all of these. I can tell, it is not easy!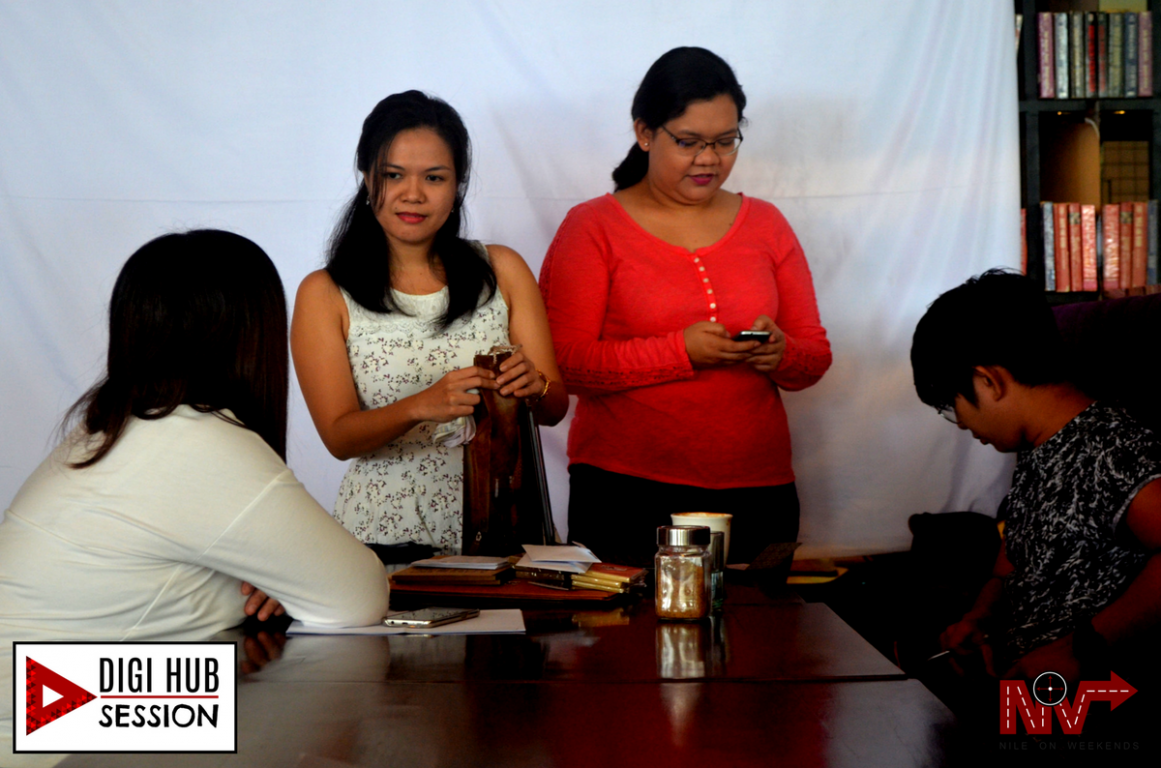 I began to see that most people only see the pleasure of blogging but have never gone through its pains. Going through rejection, neglect, and discouragement both direct and indirect would have taken me down and ended my dream-like journey. But I learned to go through the process and grabbed learnings from every experience.
Having these said, I longed to help people who are passionate in digital media. And in my little, sometimes unrequited efforts, I am hoping to encourage these people and to ease the pain that comes with the process of becoming a responsible blogger voicing out one's thoughts in the manner that pursues what is true to build up, encourage and influence the world.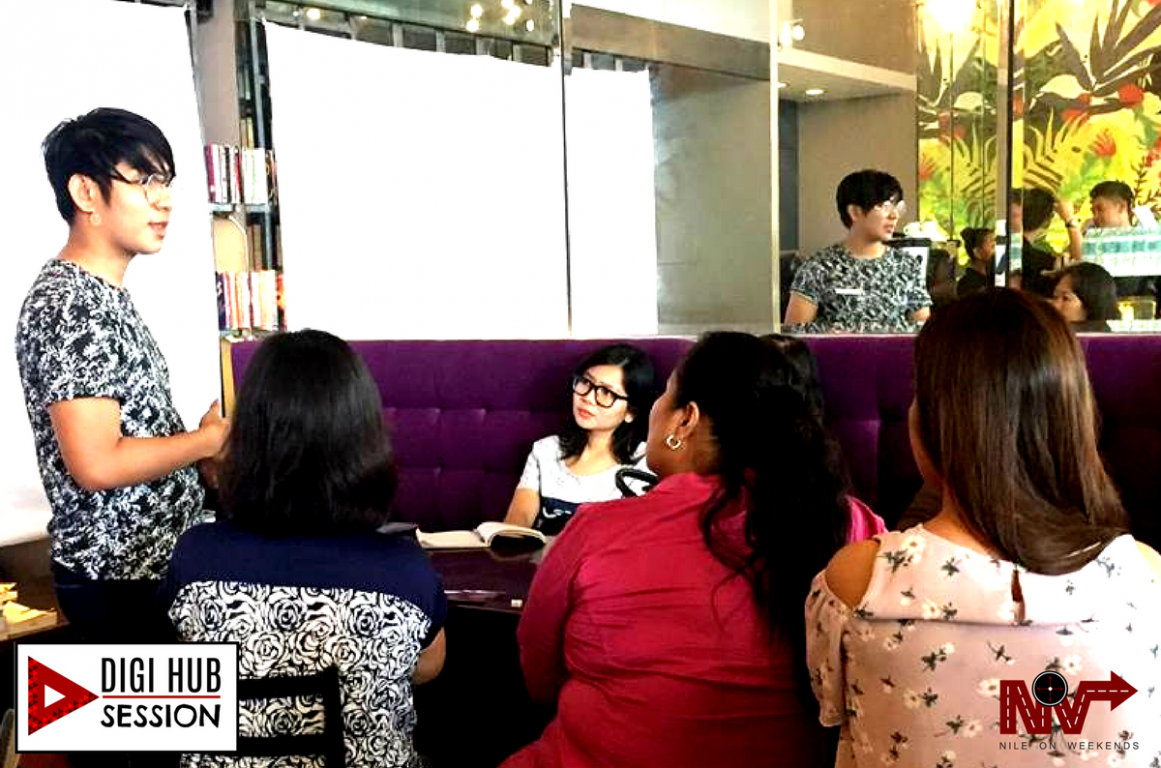 So I had the vision to create and start a community that would embrace and value people who are passionate but do not have enough skills, knowledge, support, and connections. In this way, I can at least contribute to preserving the integrity of bloggers in the city while guiding these people together with some key people who had experiences that I trust myself into. We all need trusted voices where we can learn from and listen altogether.
Lately, we already had pressing issues faced by bloggers that have reached the seat of our Senate when the Senate Committee on Public Information and Mass Media held a hearing about fake news. And there is a national debate about bloggers as we were misrepresented in that hearing. But I did not have this in mind when I planned and casted the vision about Iloilo Digi Hub last August 2017. It seems God already prepared a perfect forum where I can address the misrepresentation and misconception about bloggers. The launching of the first session was, in fact, a response to these issues.
Iloilo Digi Hub: The Foundation of Blogging
The first topic discussed in the session was the face and heart of blogging. I pointed out that a blogger is simply one who blogs. Freebies, VIP access, connection, popularity, free food or whatever is not the entirety of a blogger. Although, these things will just come once the blogger is recognized with integrity, honesty, and credibility. The core of a blogger remains as one who blogs.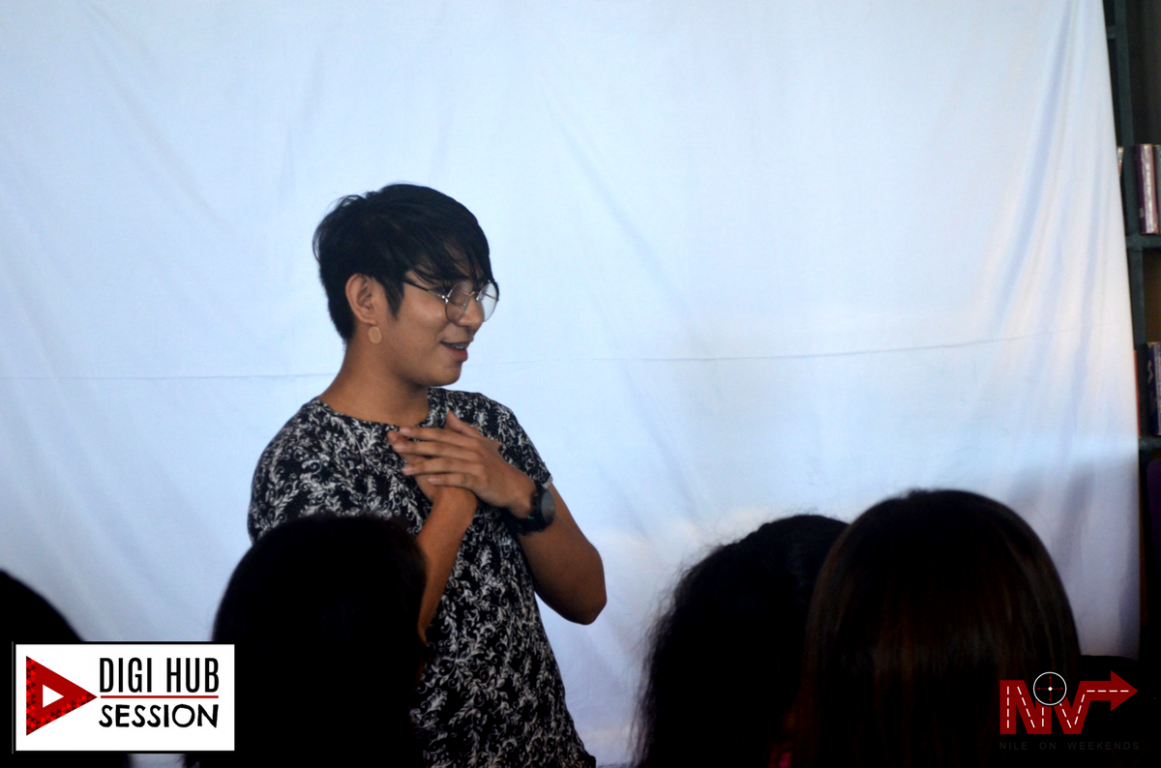 According to Andrew Sullivan who is an English-born American author, editor, and blogger, "blogging is the first journalistic model that actually harnesses rather than merely exploits the true democratic nature of the web. It's a new medium finally finding a unique voice." I personally love how he nails down that indeed blogging is one face of journalism, in fact, considered as modern journalism. Although, bloggers have wider independence compared to traditional journalists.
Personally, I want to build a community of journalistic bloggers. What do I mean by that? Bloggers who are storytellers. In the very core of journalism, journalism is storytelling the experience, the situation as factual and truthful it can be. With the broader independence of bloggers, what is left is social responsibilities knowing that our influence can really make or break someone around us.
I ended the topic with a biblical point of view from Apostle Paul to wrap up it all.
Finally, brethren, whatsoever things are true, whatsoever things are honest, whatsoever things are just, whatsoever things are pure, whatsoever things are lovely, whatsoever things are of good report; if there be any virtue, and if there be any praise, think on these things. – Philippians 4:8
Let these qualities be our motivation in blogging even in constructive criticism towards encouraging and building up one another. Don't forget to my grab free ebook entitled "5 Easy Steps To Start An Awesome Blog" at the Resources section! Let's start blogging!
Iloilo Digi Hub: Content Writing
The next topic was Content Writing discussed by Cris Antonio, a content strategist. She discussed the difference of writing online from print which are the length, diversity, interaction in online contents. Furthermore, she gave some tips and hints as to content publishing and management. She also dropped some useful online tools for bloggers. You can grab her free ebook entitled "Writing Stories For The Web" from Nile on Weekends Resources.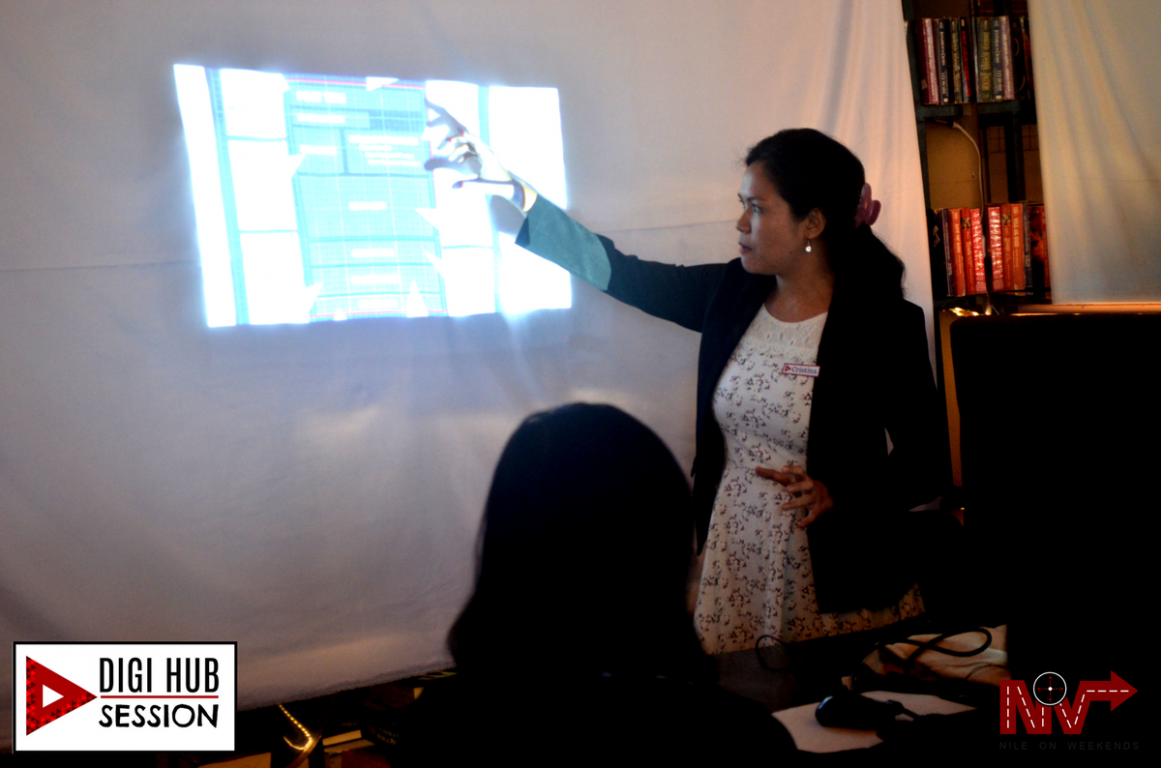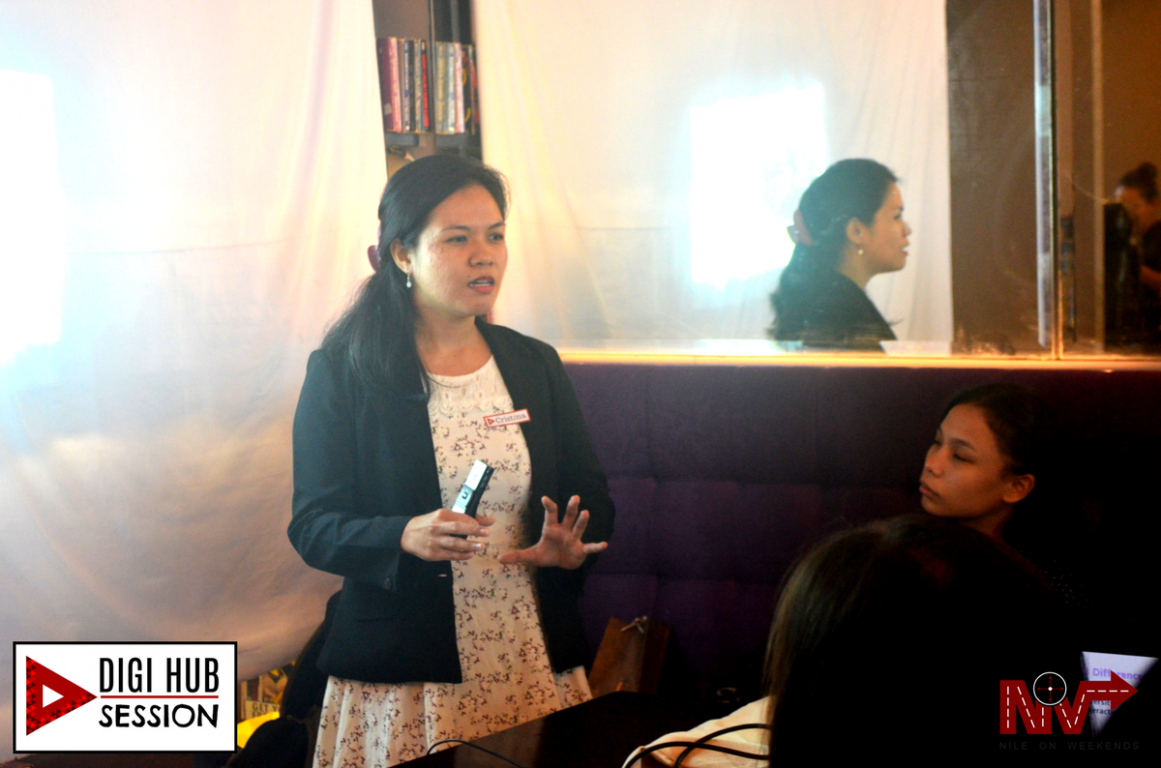 Iloilo Digi Hub: Journalism Ethics
As I have said, bloggers still need to have social responsibilities even when criticizing or just giving out some information online. This topic was fluently discussed by Gerthrode Charlotte Tan-Mabilog, a 13-year GMA news anchorwoman and Ratsada Executive Producer.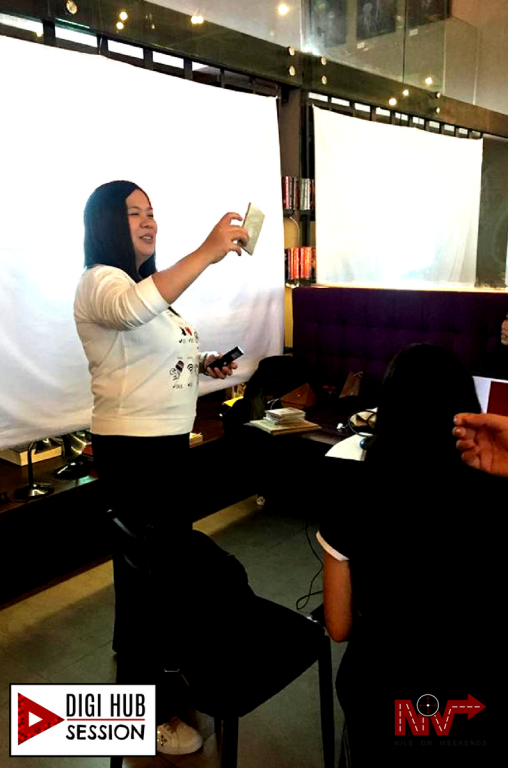 She nailed down the following guides for bloggers who would influence the world through online presentation and publication of information and personal expression.
Basic Human Values
Truth-Telling – accuracy, contextualization, multisourcing, proper attribution
Justice – fairness, objectivity, neutrality
Freedom – It is necessary for the press to adequately and competently perform its functions of citizen advocate and critic of government.
Humaneness – not doing the innocent harm, being considerate of the basic rights of the people
Stewardship – preserving that which has been entrusted to them

3 Ethical Commands
~According to the U.S. Poynter Institute
Seek the truth and report it as fully as possible.
Act independently.
Minimize harm.
"JOURNALISM needs to concern itself with ethics because of its potential  for either harm or good."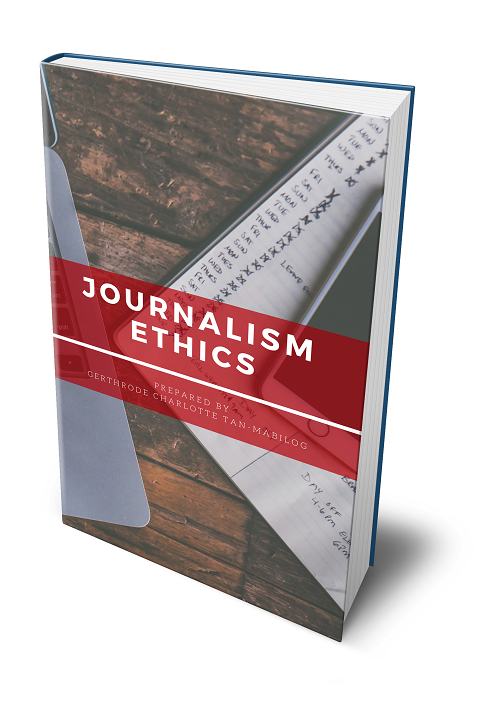 ~ Center for Media Freedom and Responsibility
You can get the whole presentation on this topic entitled "Journalism Ethics" at Nile on Weekends Resources.
The whole session had a really good audience. This is just the start. We will continue on equipping and empowering these passionate and aspiring bloggers – the storytellers of today. Also, please do like our official Facebook Page for Iloilo Digi Hub | @iloilodigihub
I want to personally thank Sheila Mae Gomez and Alen Mapillo for all the efforts and ideas! In behalf of the whole team, I want to send my warmest and deepest gratitude to our official partners for this session who made this session possible.
Iloilo Digi Hub: Official Partners
Book Latte | Cubis Bytes | Cris Antonio Storyteller | Jesus is Love Church | Kusina Tsina | Lar's Buko Batchoy and Eatery
Check out other events on this blog.
Thanks for following Nile on Weekends and my experience during the Iloilo Digi Hub: Creating Stories in Book Latte Megaworld, Iloilo Business Park, Mandurriao, Iloilo City, Philippines! More photos in my Facebook Album. Also, like my Facebook Page, follow me on Instagram and let me know your thoughts on this journey! Don't forget to leave your comments below… Stay tuned for the next adventure!