Cafe Gloria: Savoring Delightful Moments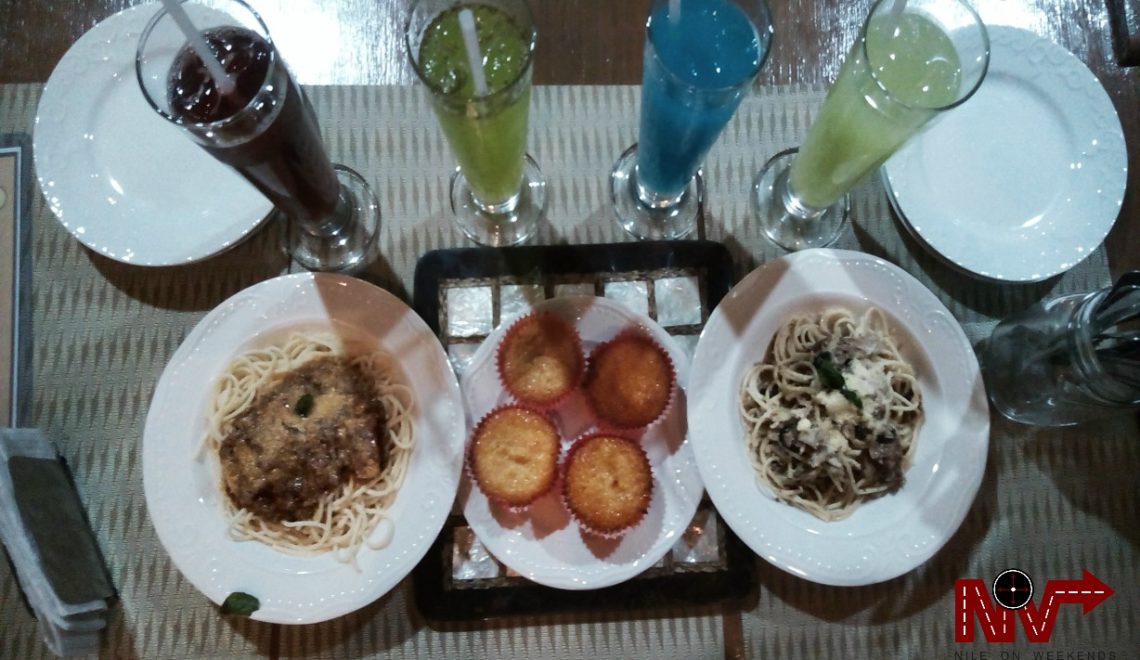 Iloilo City has been a food crib to Ilonggos where different gastronomic adventures can be experienced even in just one province. After enjoying a cool savory twist from Lar's Buko Batchoy, let's go for another food adventure. Just a few kilometers away from the downtown city proper, you can enjoy a cozy place with great dishes at Cafe Gloria. From a relaxing ambiance secluded from the noise of the noise of the city to its luscious food, you will surely have a time of your life! So what's my story?
Right after work, we just candidly walked our way to Cafe Gloria. It's the right place to stay after a very strenuous and stressful day. And we just had the whole place to ourselves! Isn't it nice? We totally messed out ourselves with tasteful food and just a board game – a perfect way to release some tension and worries…
Pasta of Cafe Gloria
Tuna Pesto for only Php 165 (good for 2 regular appetites)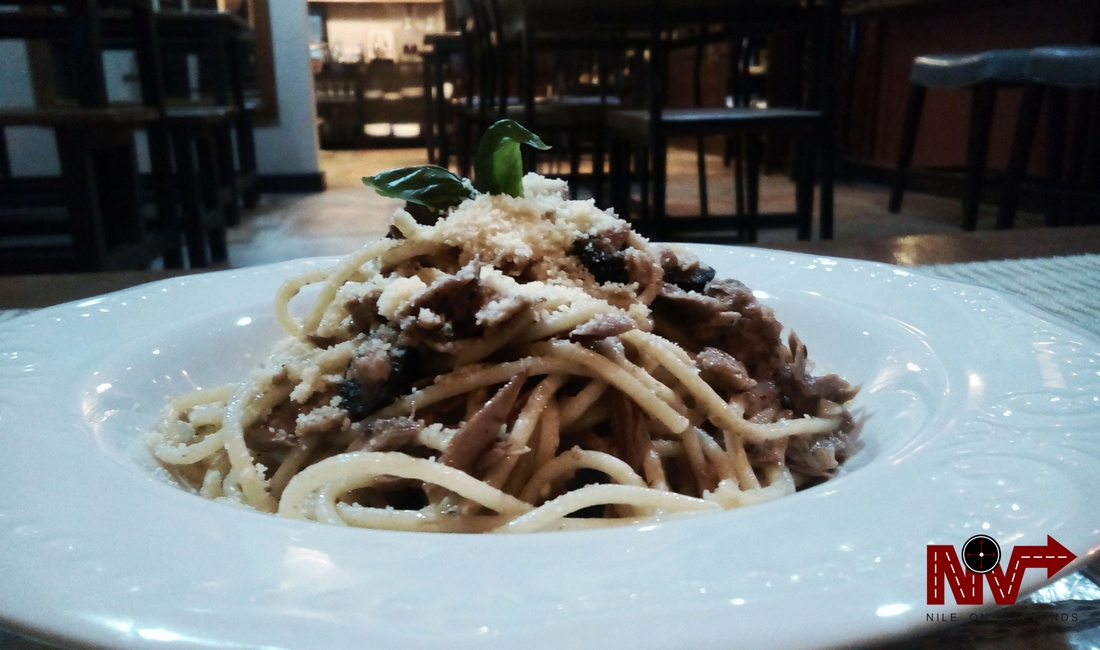 Bolognese for only Php 165 (good for 2 regular appetites)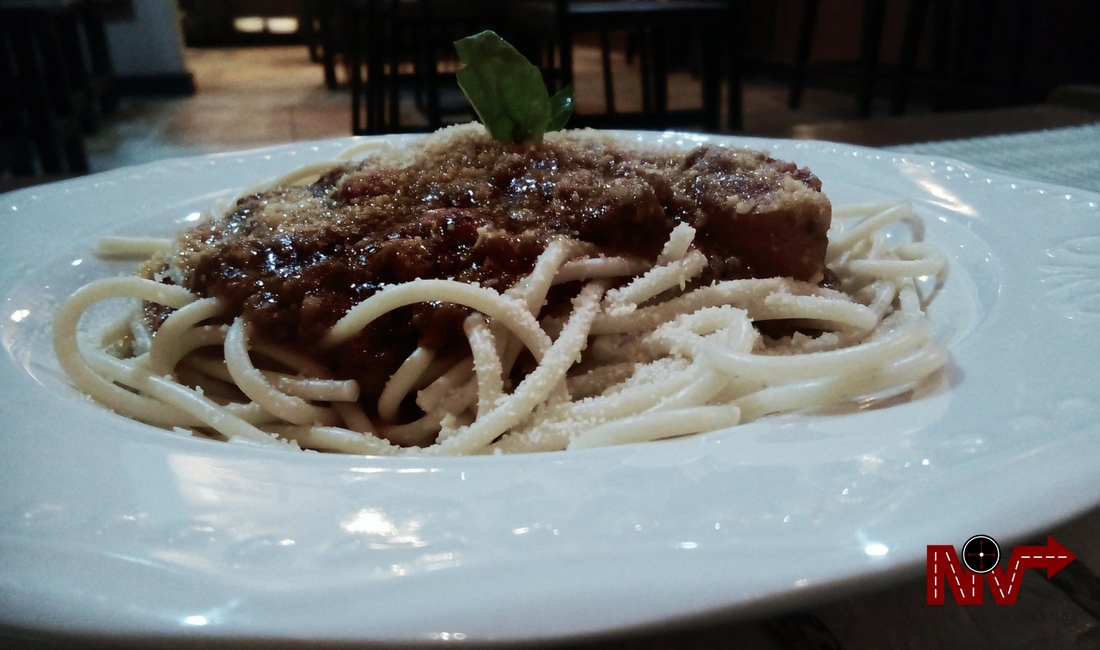 Iced Tea/Juice of Cafe Gloria
Juices for only Php 45
Signature of Cafe Gloria
Coconut Macaroons for only Php 20 (Best-Seller)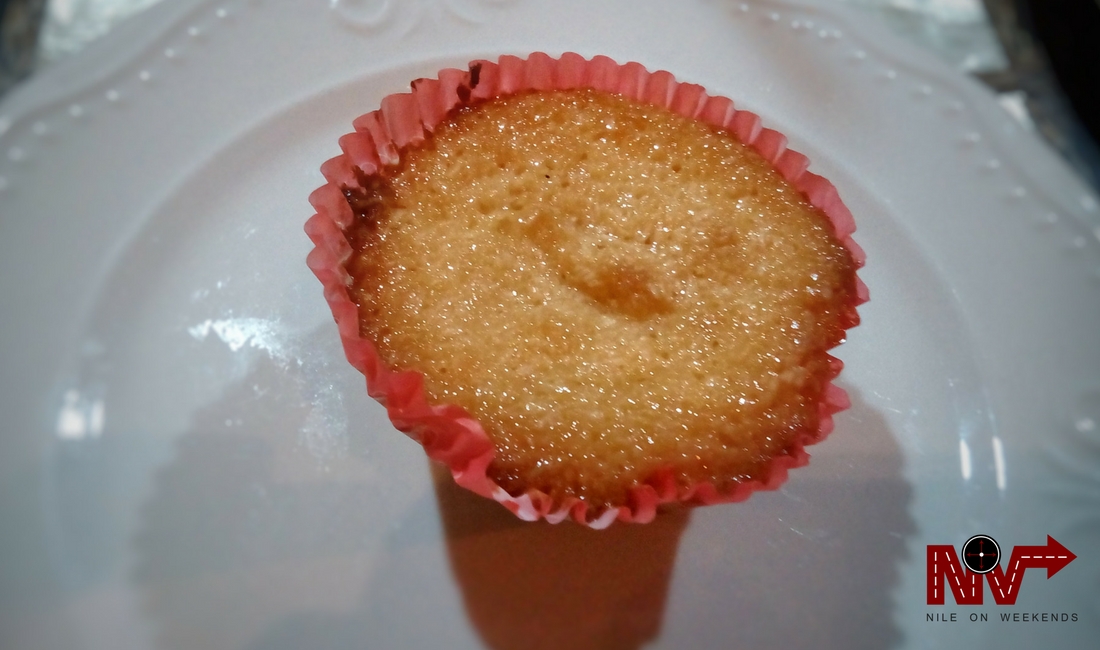 Coffee of Cafe Gloria
Cafe Latte for only Php 85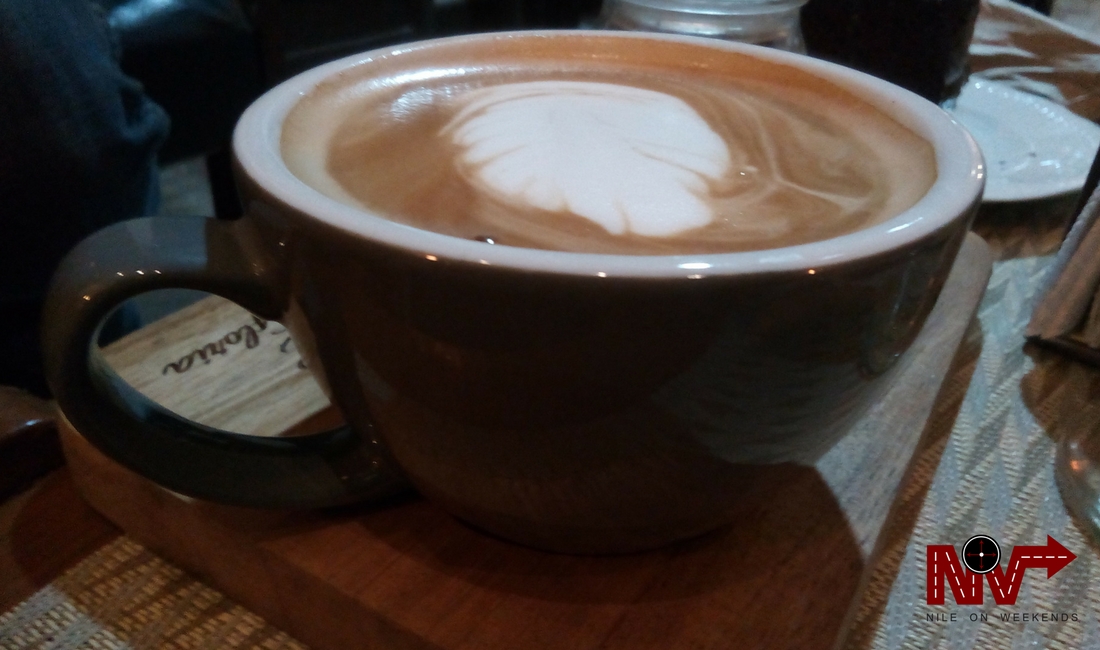 They also have some other pastries.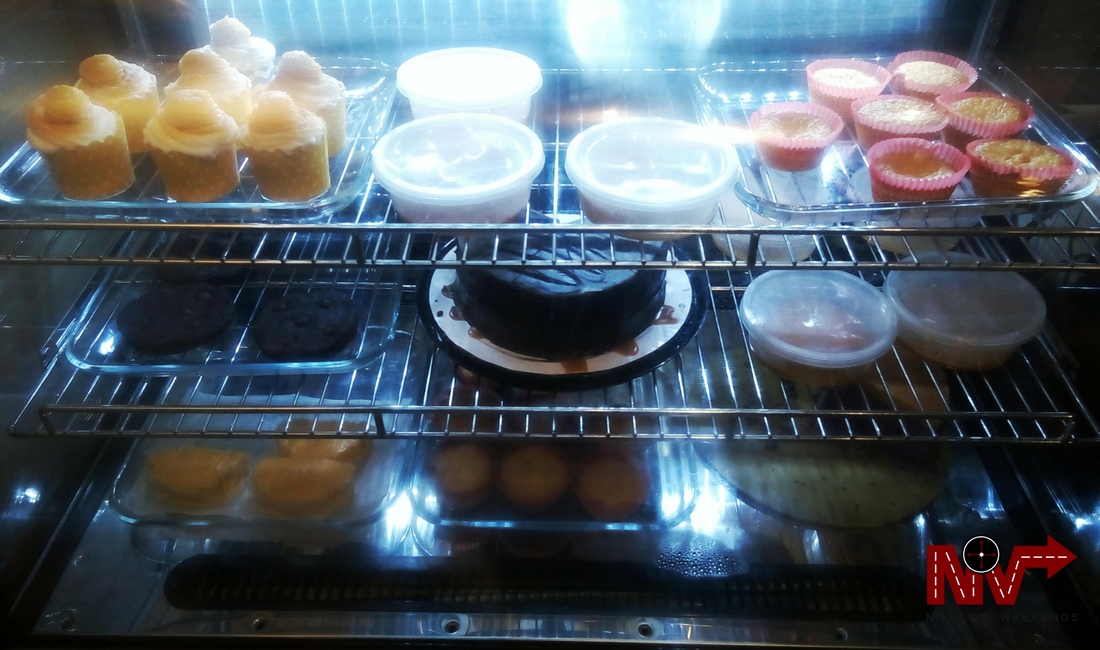 Also, we had some fun enjoying scrabble, one of their board games in the house. It really did some tickles in our brain cells. 🙂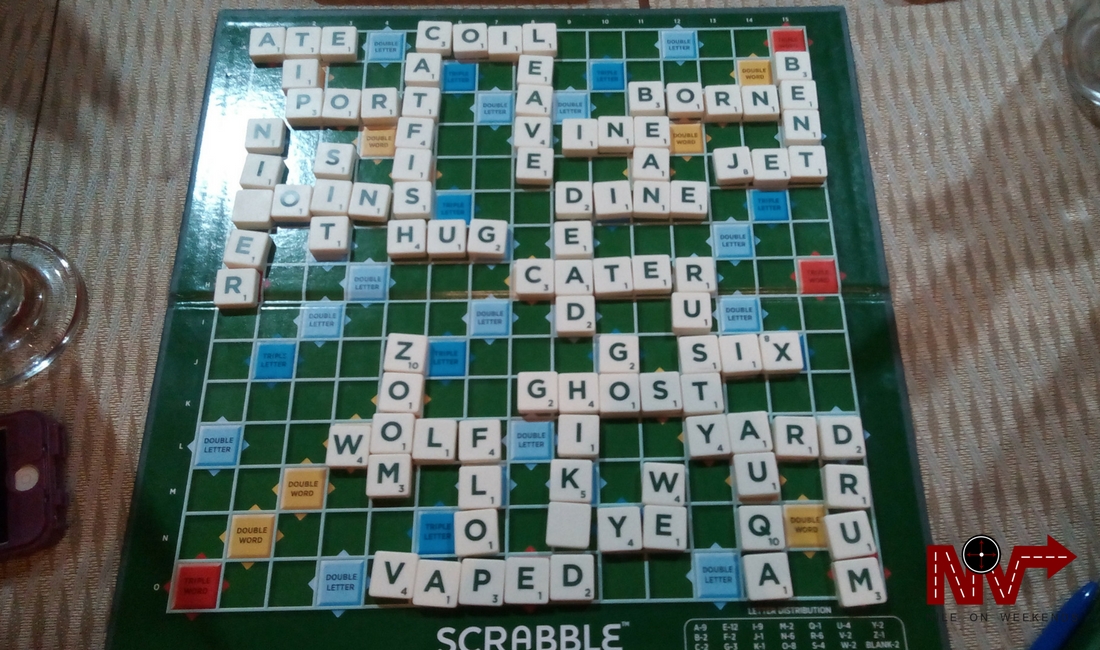 How did we get here? Here's your map!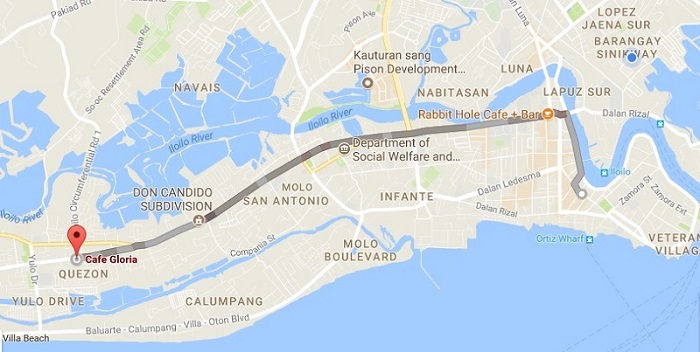 You just ride a Villa Bay-bay Arevalo Jeepney from the downtown city proper. (Route passes by Robinson's Place Iloilo – Quezon Wing/Quezon Street). The coffee shop is located a few meters from Landheights Subdivision in Villa.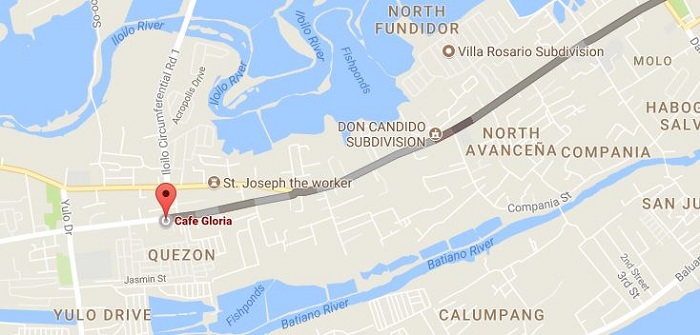 You can also look them up on Facebook: https://www.facebook.com/cafegloriaph/
Another food adventure is waiting for you and your tummy. Make sure to drop by as you visit Iloilo City!
Thanks for following Nile on Weekends and my visit to Cafe Gloria in Villa-Arevalo, Iloilo, Philippines! More photos in my Facebook Album. Also, like my Facebook Page, follow me on Instagram and let me know your thoughts on this journey! Don't forget to leave your comments below… Stay tuned for the next adventure!