Lar's Buko Batchoy – Fusion of Passions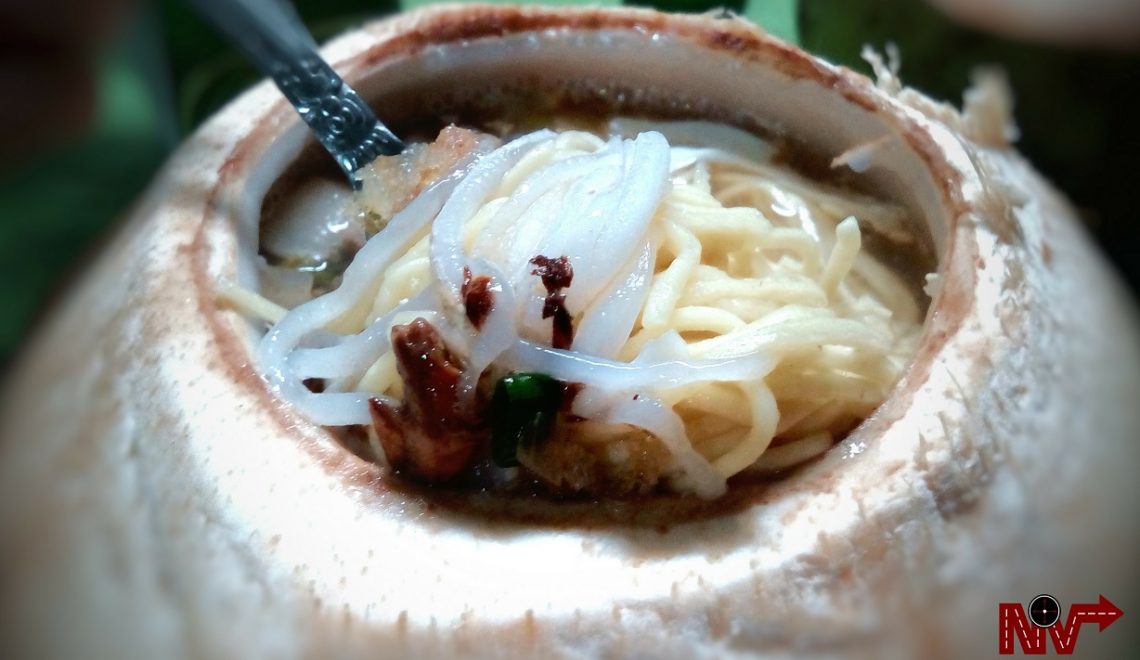 After experiencing great coffee and amazing stories from Excursion Cafe, I am down to some fusion of passions in Iloilo City. Look where my feet took me on this journey – Lar's Buko Batchoy in Mandurriao, Iloilo.
Just a few block away from Plaza Mandurriao, a humble place of passion exists to serve the crowd of Ilonggos and tourists.
Having Batchoy originating in La Paz, Iloilo City, the passion for this delicacy evolved to another mixture of taste. The life booster of coconut juice and meat added a new experience in eating Batchoy. Now, it is called Coconutchoy!
Proudly, I am elated to know that this Ilonggo food made it to the top winning the first Choose Philippines Award for Best Philippine Fusion Dish.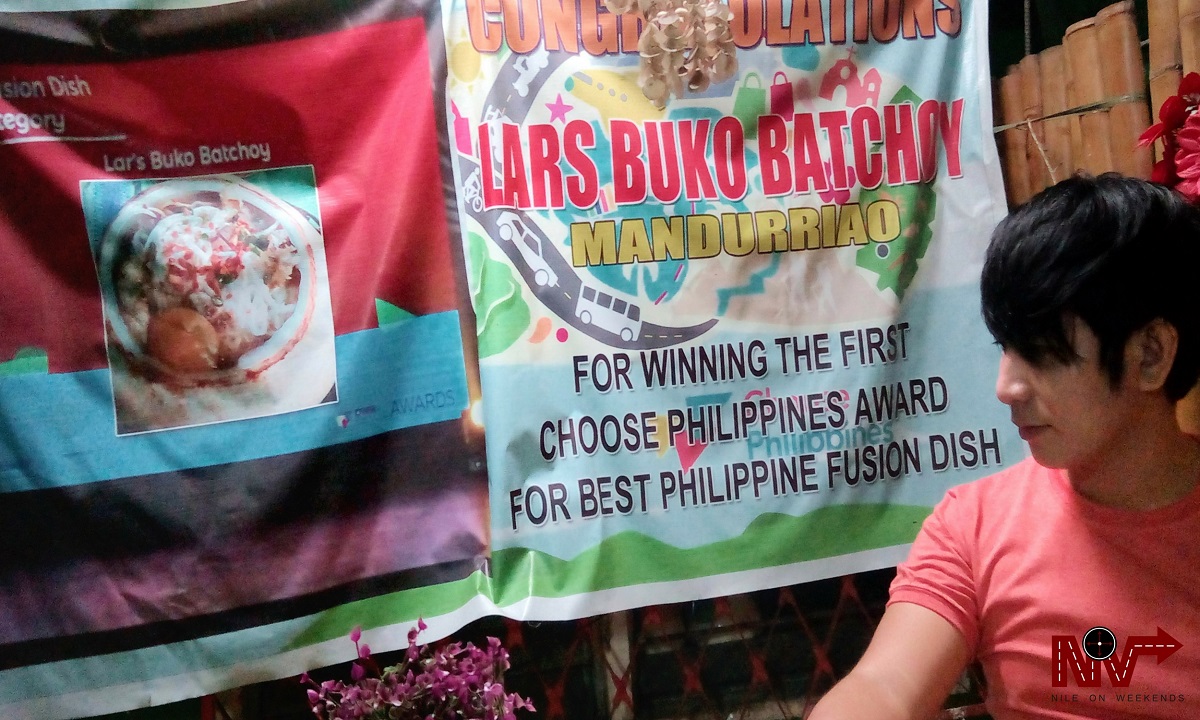 Want to know what I had when I visited their place?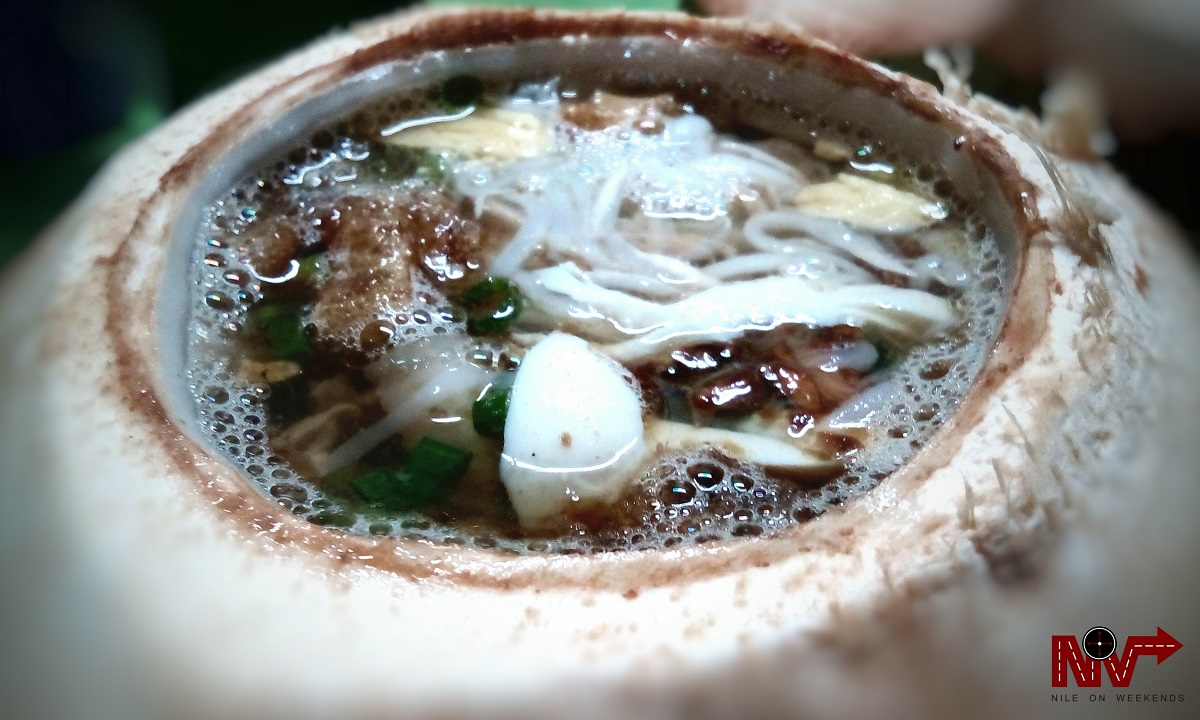 I ordered Coconutchoy with egg topped with pork/beef/chicken. Also, I thought a good pair is to have puto (rice cake) on the side. It only costs me Php 95.00 for the Coconutchoy and Php 15.00 for the puto.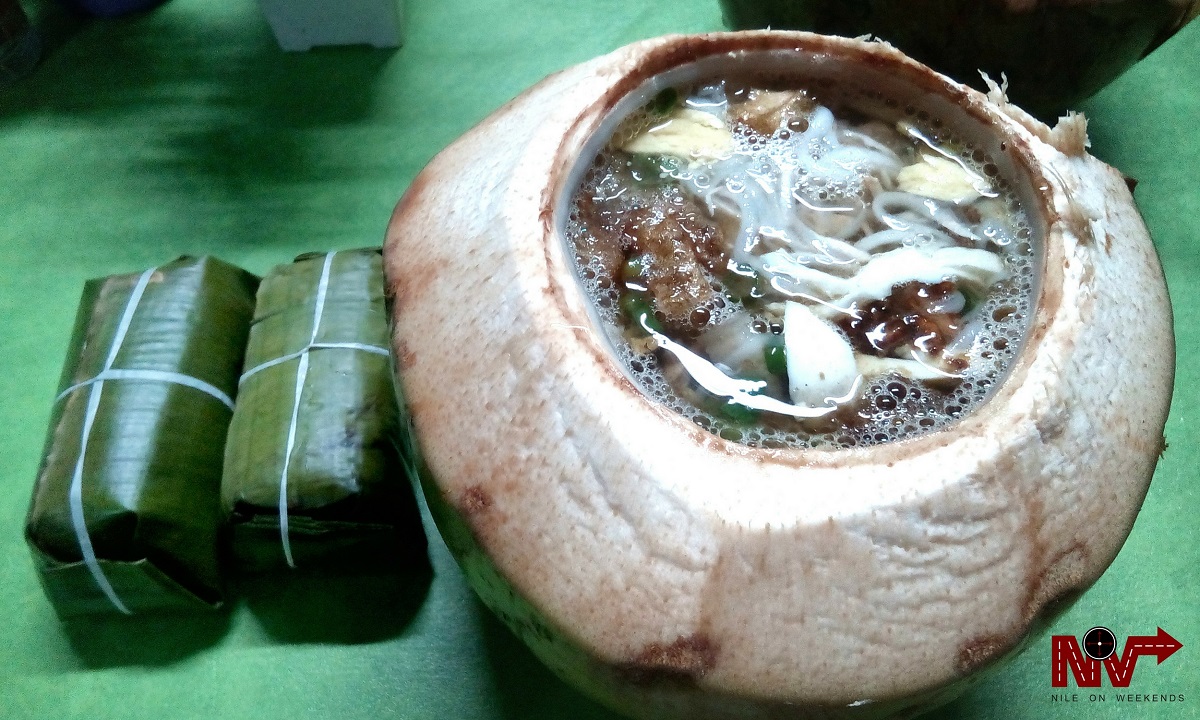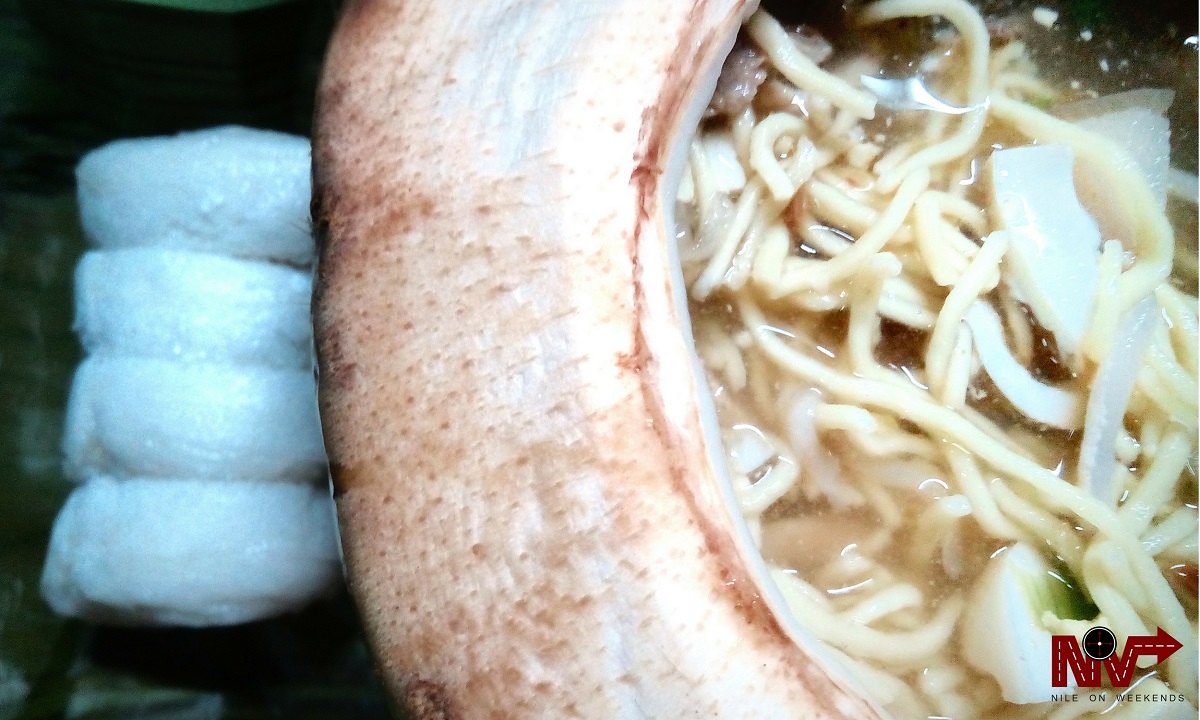 On top of that twist, they also have Beef Wanton Coconutchoy - Beef Wanton with a twist of Batchoy and Coconut Juice/Meat - for only Php 95.00.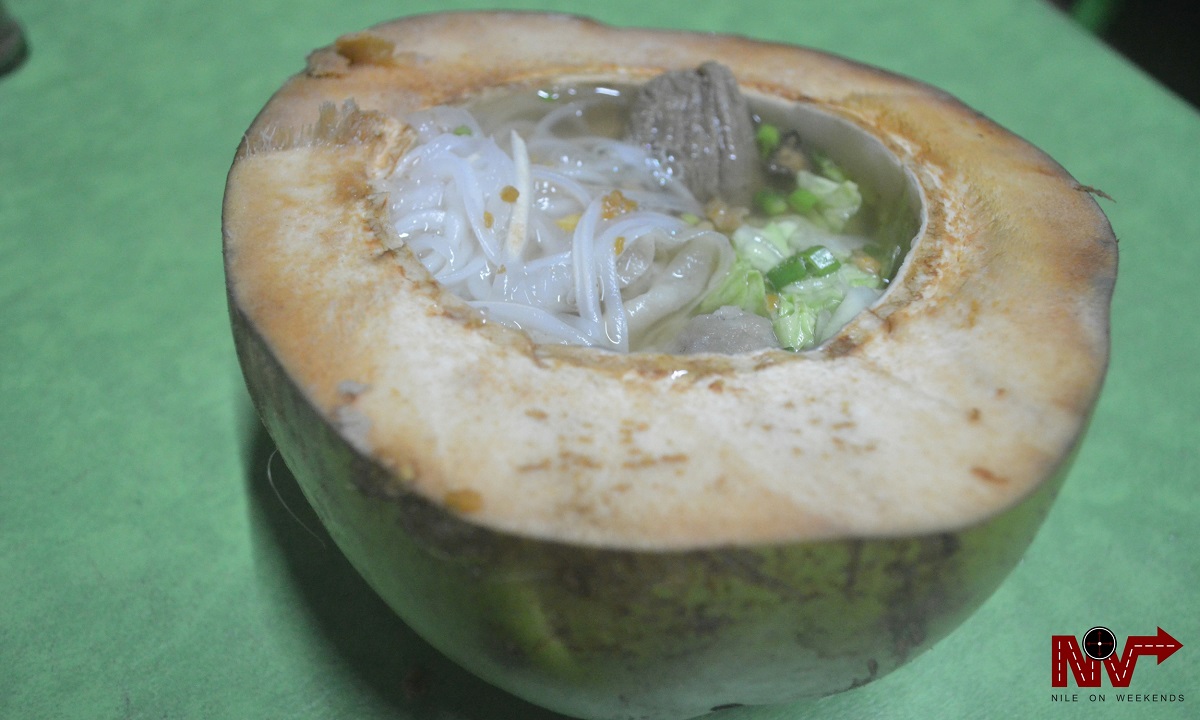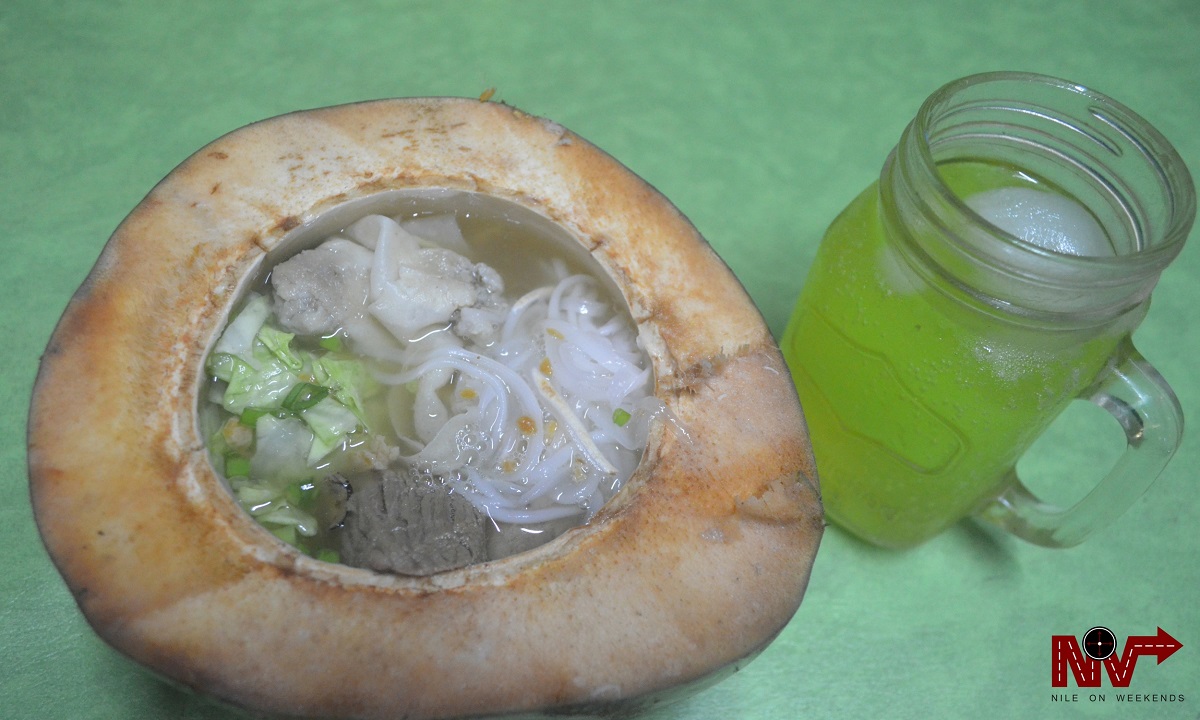 Also, they have Buko Pancit Guisado for only Php 85.00.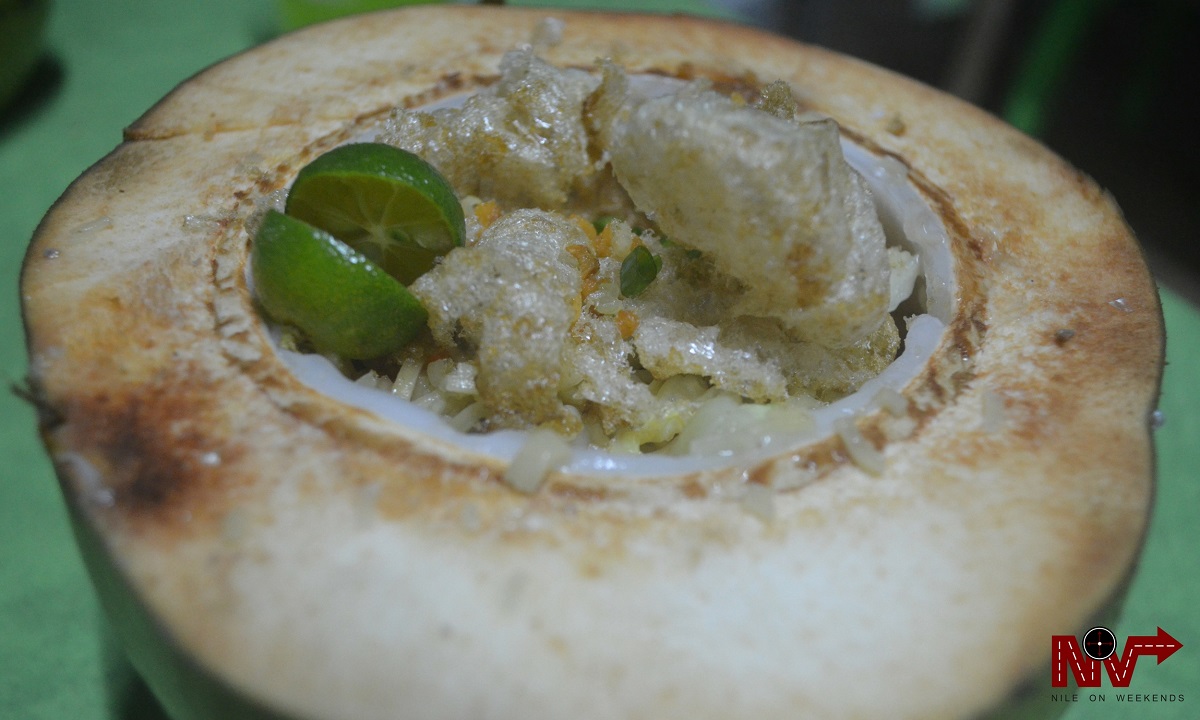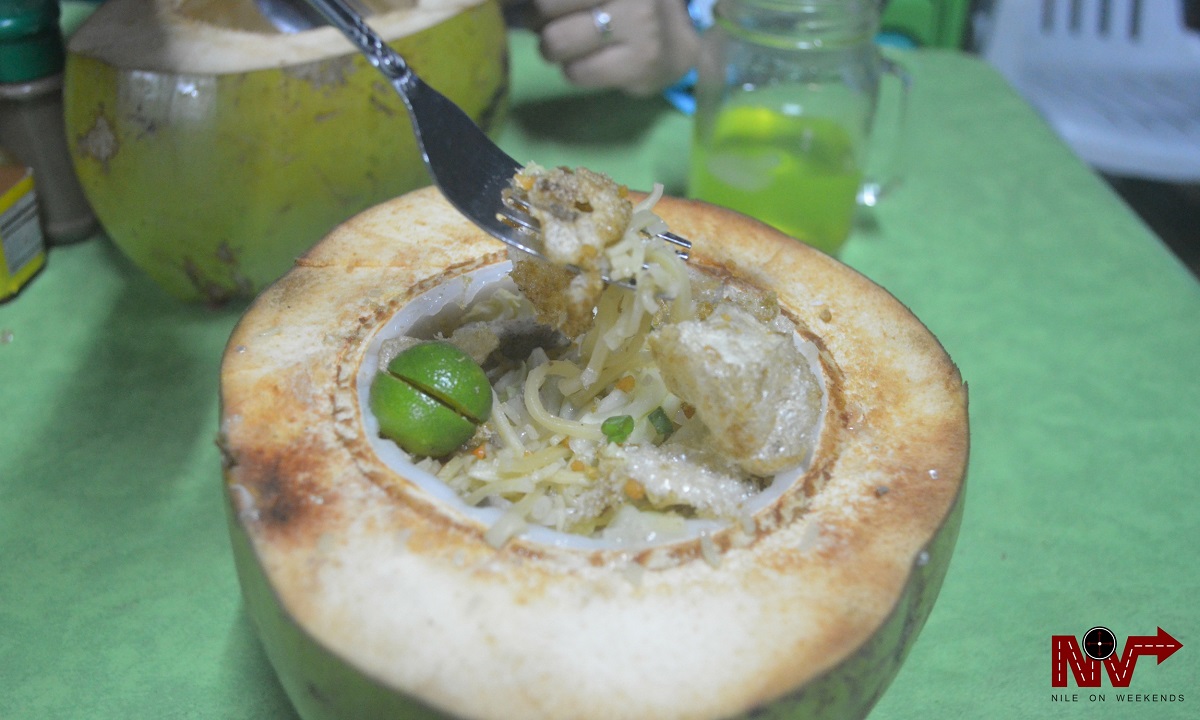 I also get to try their Buko Pancit Molo for only Php 95.00.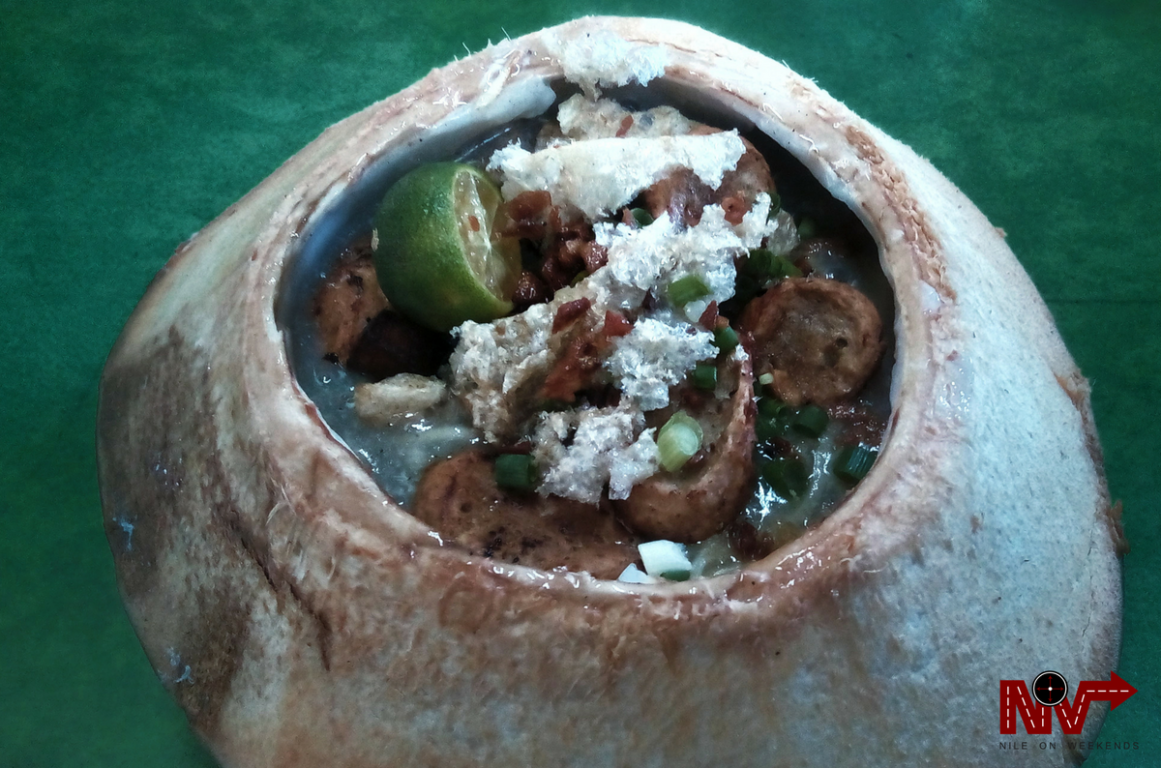 Also, the Egg in a Hole Buko Burger for only Php 100.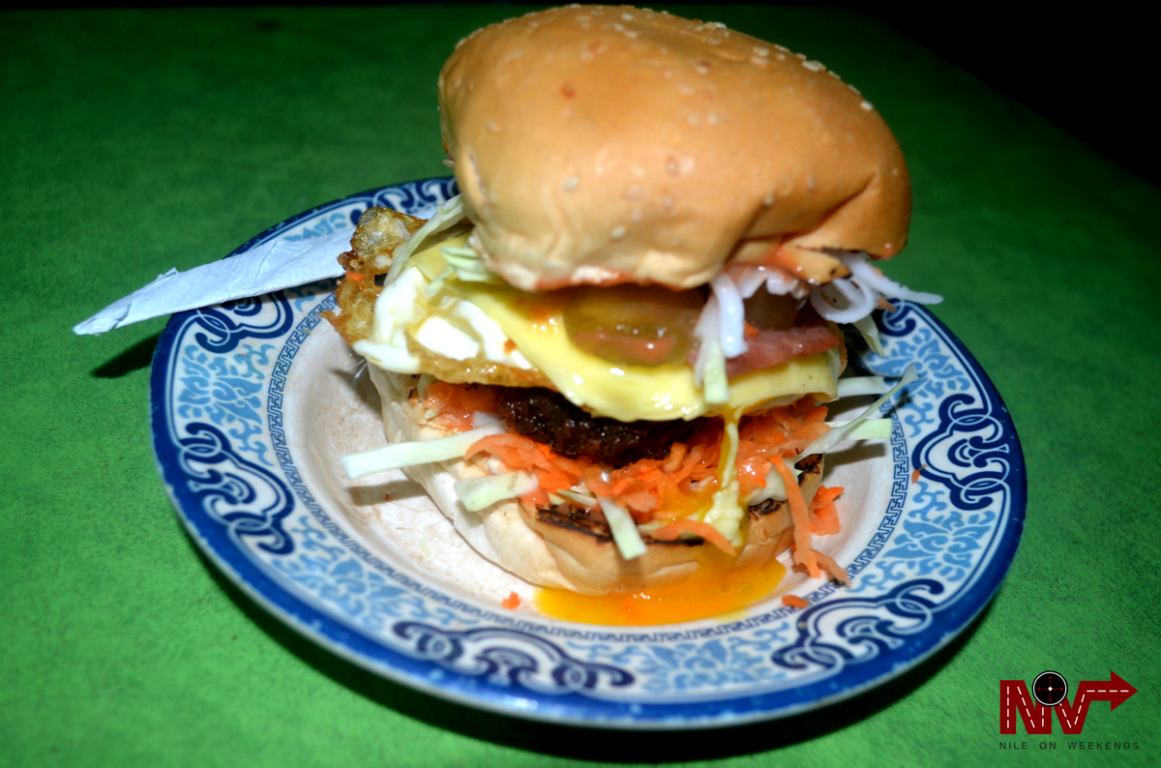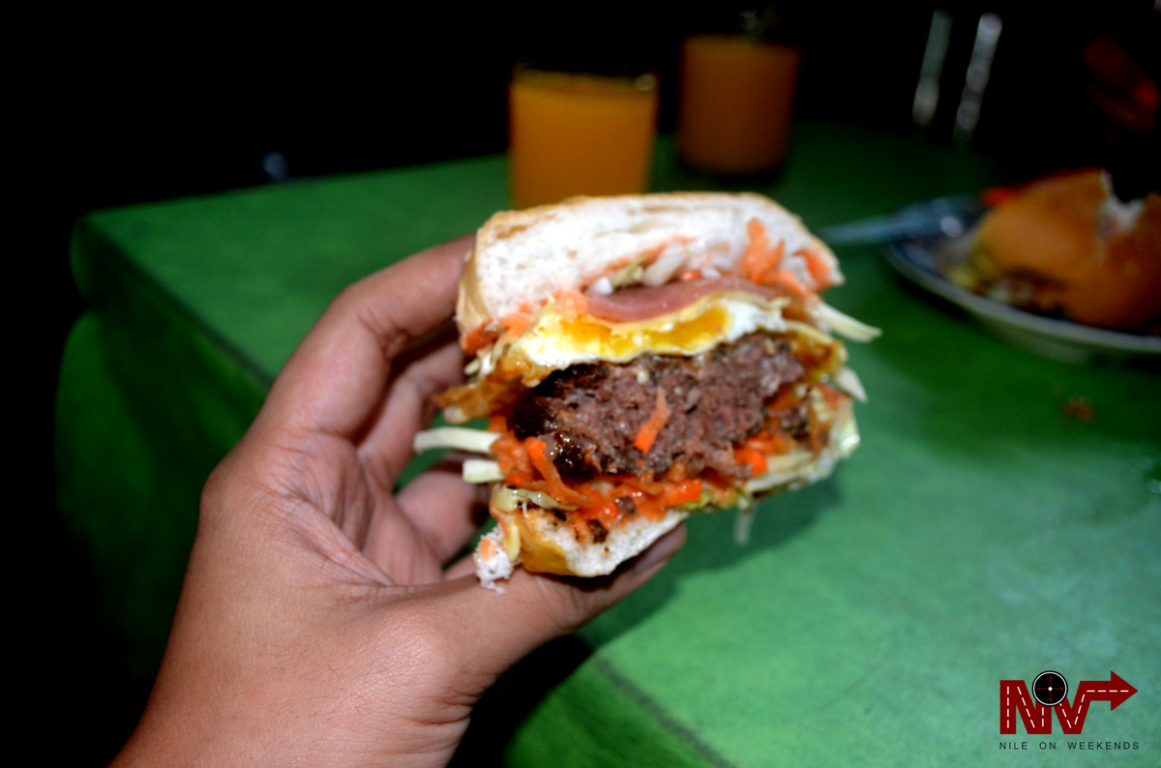 I also got their ice cream and shakes.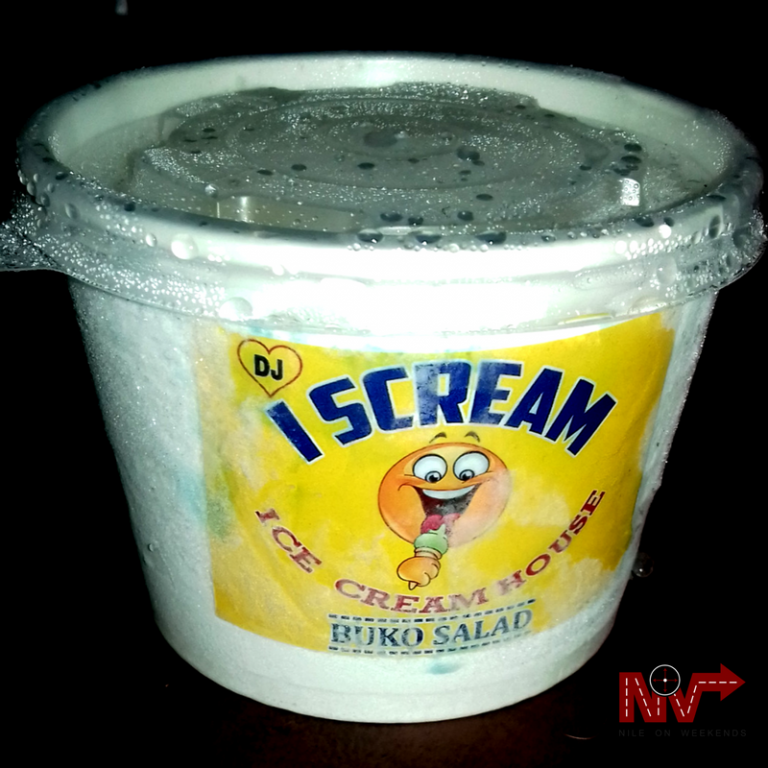 This is 390mL pack. Flavor was Buko Salad. There are other 20 flavors like chocolate, ube, cookies and cream, etc. The price points are as follows. 
Also, tried their new menu. Coco Mushroom Burger. Featuring its all-mushroom patty topped with fresh coconut shreds, cheese and a fried egg. For only P120.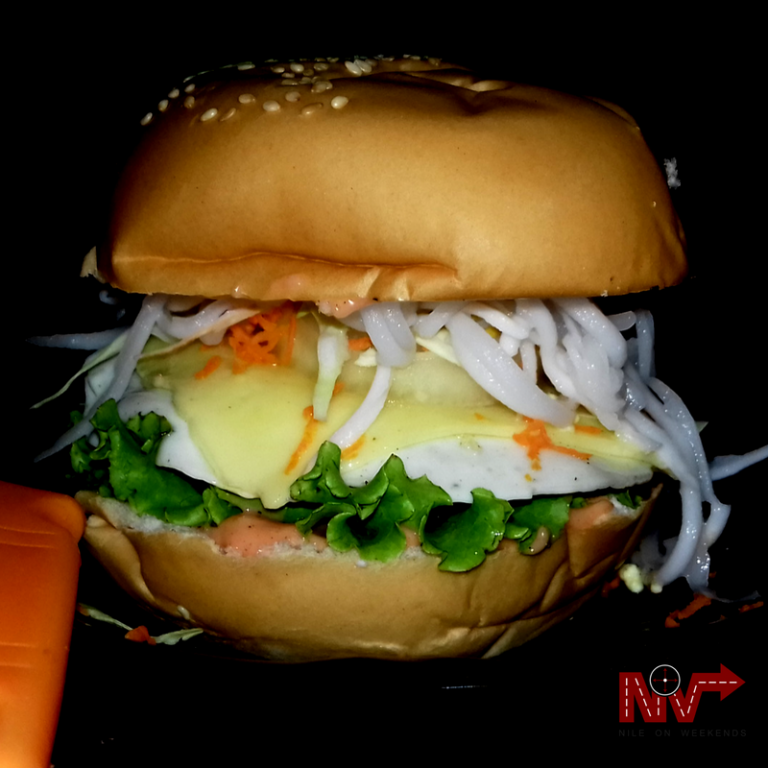 Plus to beat the heat of summer, I had their shakes.
Respectively, Buko Shake - for P60 only and Sandiako (Sandia and Buko) Shake - P70 only
For more menu, you can check it here.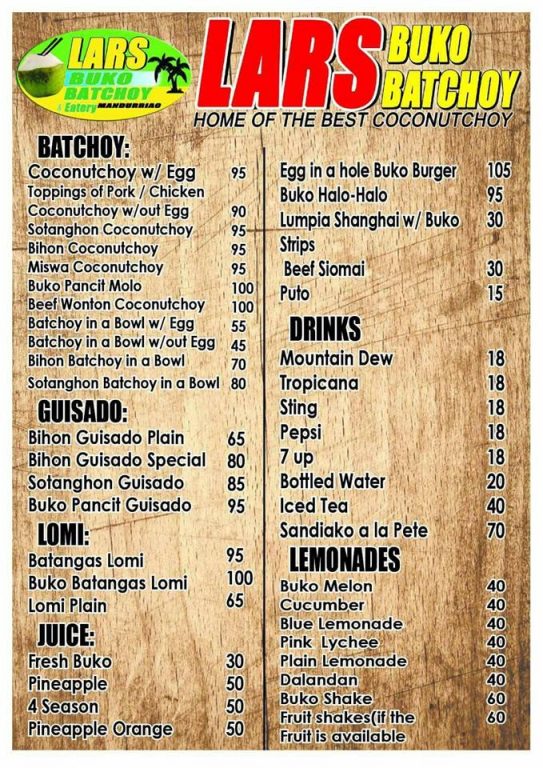 How did I get there?
Ride a jeepney bound to Plaza Mandurriao.
From their public market, you can either walk or ride a pedicab to Lar's Buko Batchoy. Turn right on the first corner. Or you can ask the locals for direction. They are kind to lead the way.
Here's a map for you!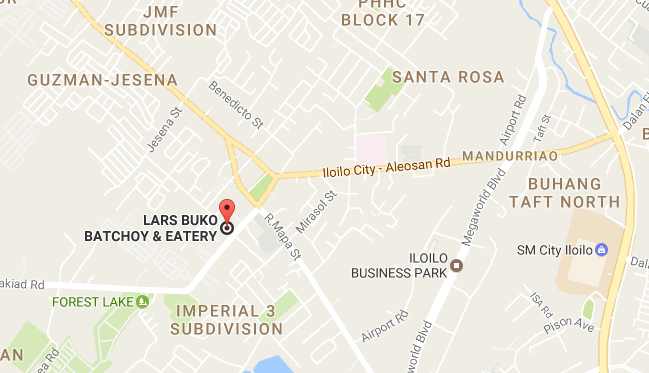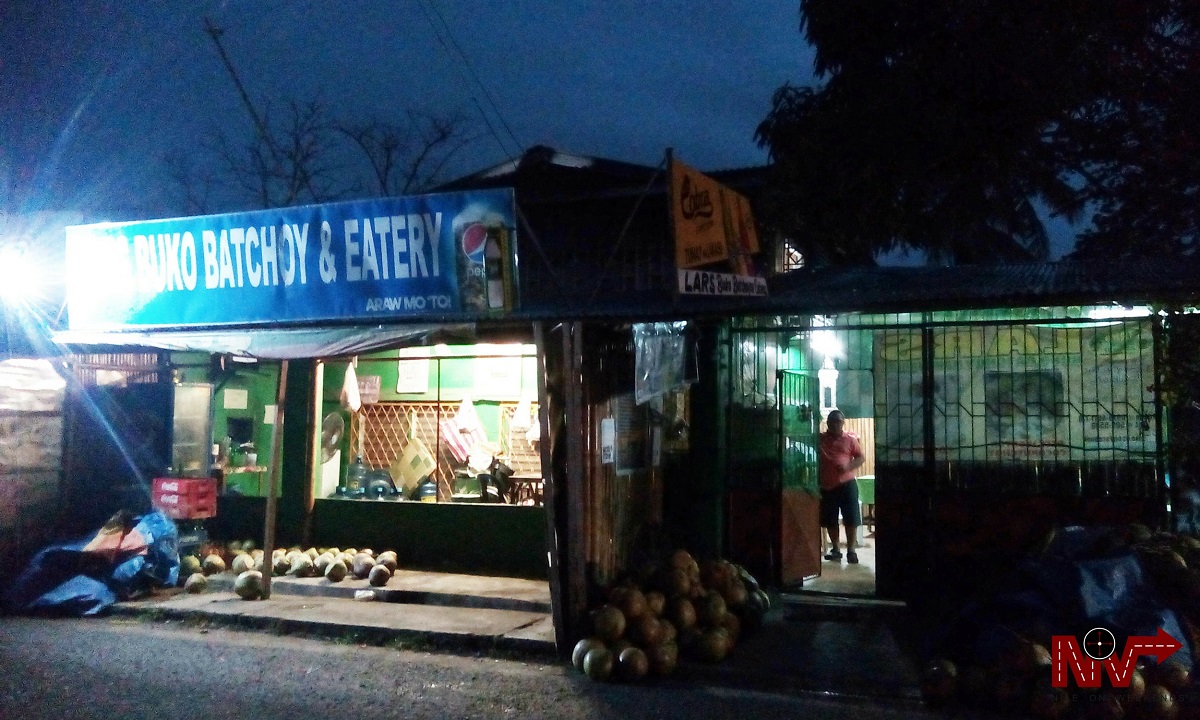 Don't forget to drop by and taste this batchoy in Iloilo!
Check out other food adventures!
You can visit their Facebook Page as well.
https://www.facebook.com/larsnutchoy218/
Thanks for following Nile on Weekends and my visit to Lar's Buko Batchoy at Mandurriao, Iloilo, Philippines! Like our Facebook Page, follow me on Instagram and let me know your thoughts on this journey! Don't forget to leave your comments below… Stay tuned for the next adventure!