Wall Of Thousand Stories at Excursion Cafe
April 2, 2017
by Nile Kris Jan Banga
1 Comment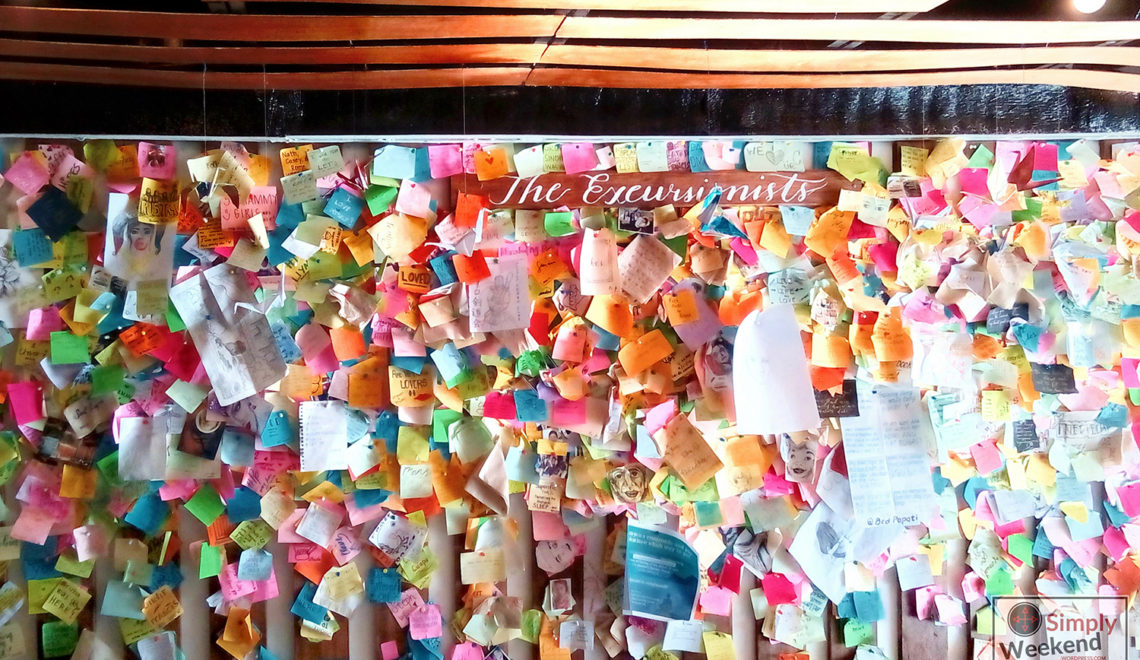 What would you do with your own story? One day I had a chance of toppling another world – the world of stories. 
Spending some quality time, I had a fun experience at Excursion Cafe in Iloilo City.  It is one of the hometown coffee shops in Iloilo City. Excursion literally means a short journey or trip, especially one engaged in as a leisure activity. So I had mine at their place. Want to see what I had?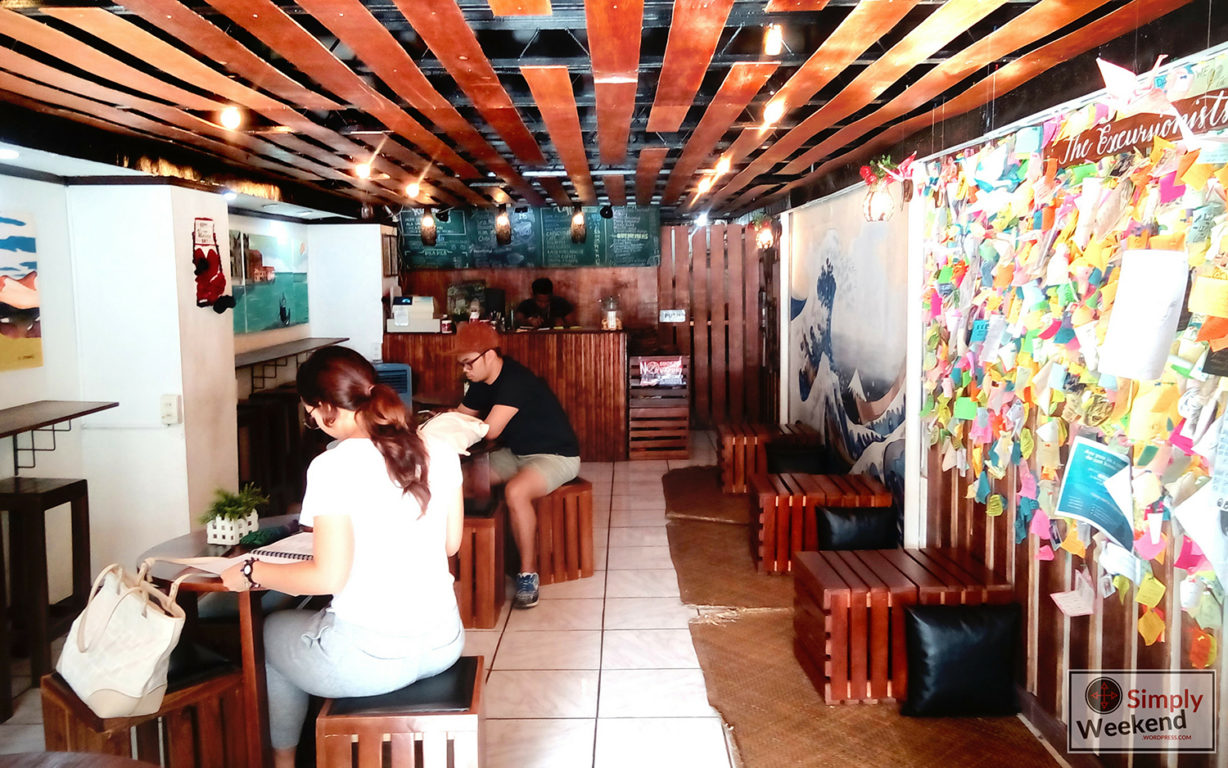 I personally like the concept of a fusion wood-industrialized setup. Also, I would love to sit on their floor covered with a mat and a pillow. And I would bring my lappy and tick each key in the keyboard. Perfect to chill out and hang around!
This wall really caught my attention. It is literally blanketed by a thousand pieces of paper containing the stories and memories of people who visited their place. I was just in awe to read some having their study time or dates with friends and even more than friends. For some, leaving their names and contact numbers in giving way for destiny to move along their love story. Just what? But still, this wall makes a very unique feel…
The shadow only indicates the opacity of your existence.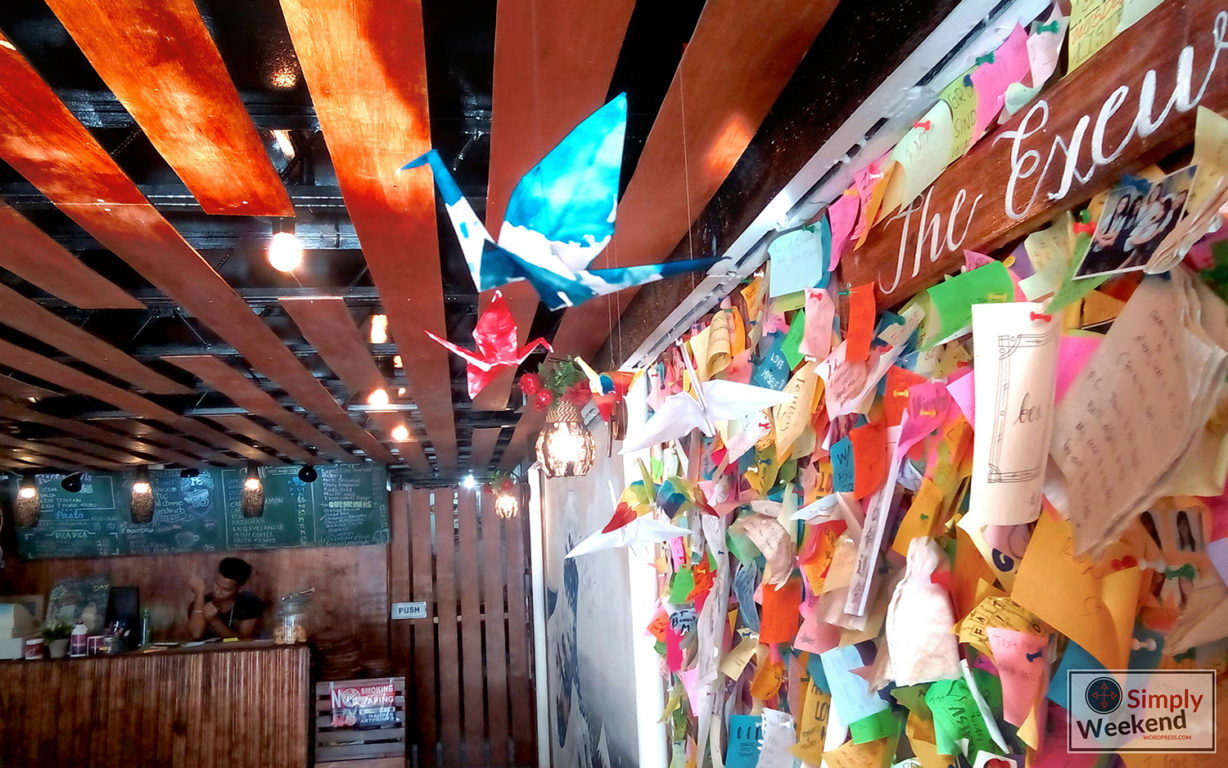 For their yummies, here is what we got…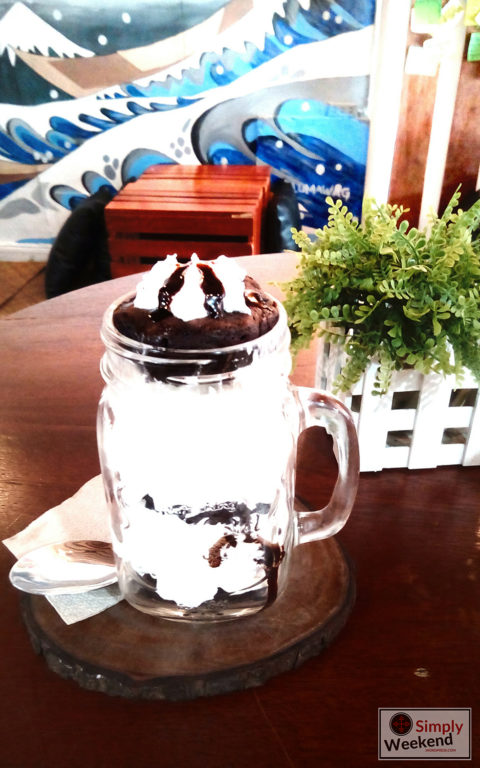 We had their "Cake in a Jar" for only 80Php. And I must say, it was really a unique presentation of pastry. The taste also complements its elegant look!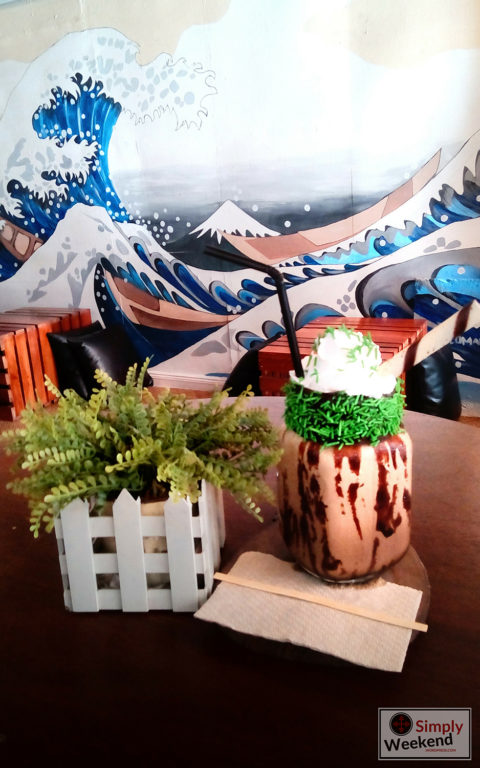 We also had this Arctic Chocomint Frappe. The blended taste of cream, chocolate and mint really excites my taste buds. It comes for only 120Php. And that was a good pick!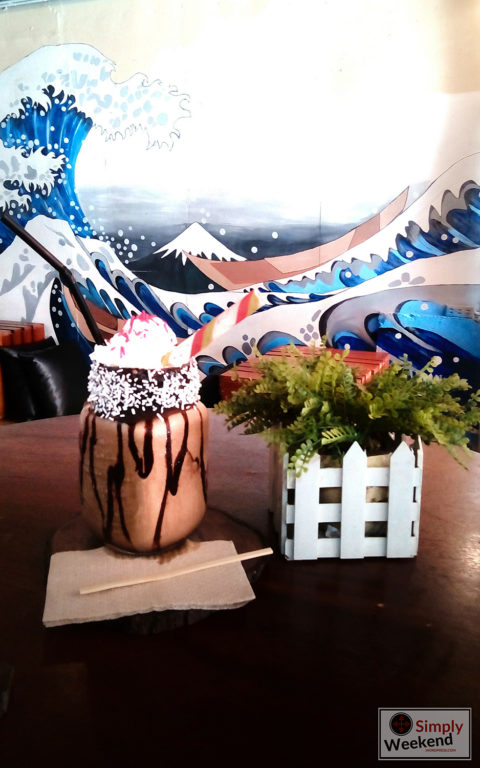 Also, we got an indulging taste of their Excursionist's Voyage Frappe. As for this one, the roller coasting taste of sweet and sour berries together with chocolate and cream is really a must try for only 130Php.
For more menus, look it up in here… Enjoy more coffee and caffeinated drinks…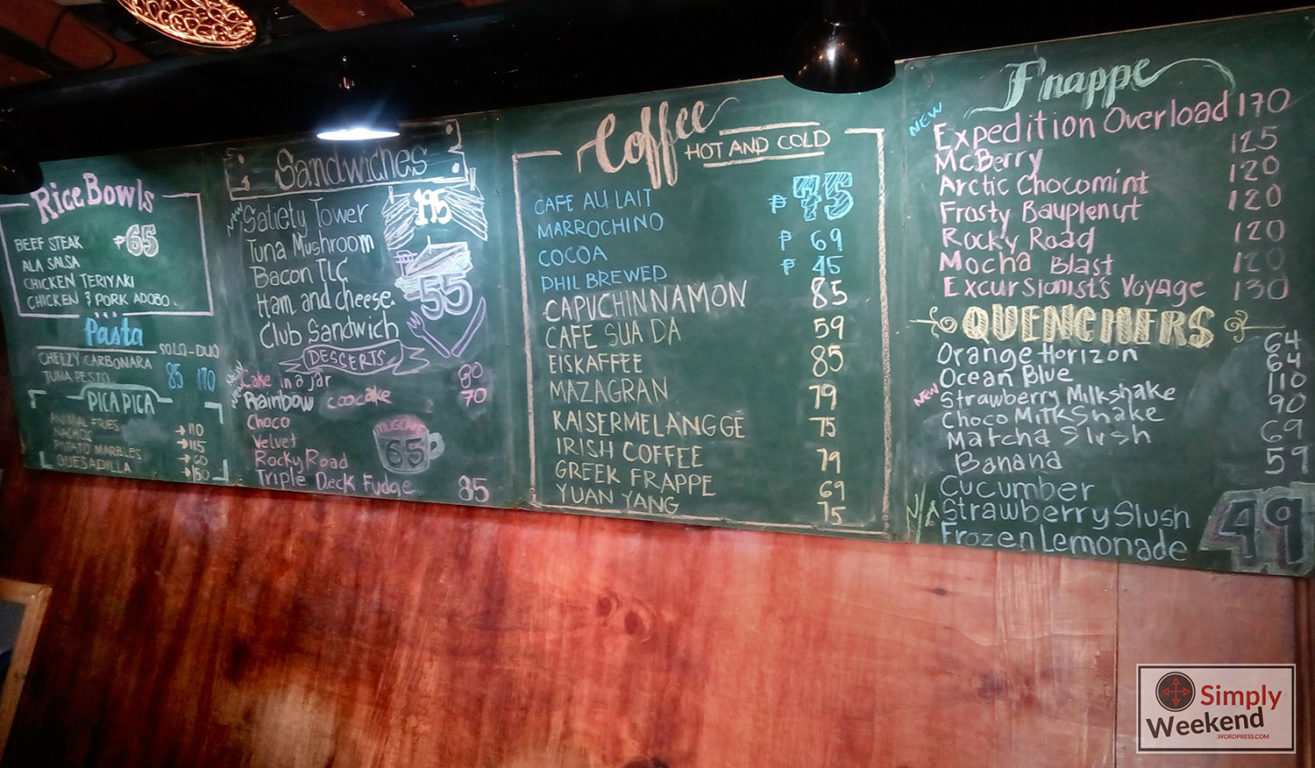 So much for this! I know you want to experience this place yourself…
How did we get here?
Ride a jeepney bound to Robinson's Place Jaro (Unka Jaro, Jaro CPU or Jaro NFA)
From Robinson's Place Jaro, it is found at a corner across the street heading towards Colegio de San Jose.
Here is your map…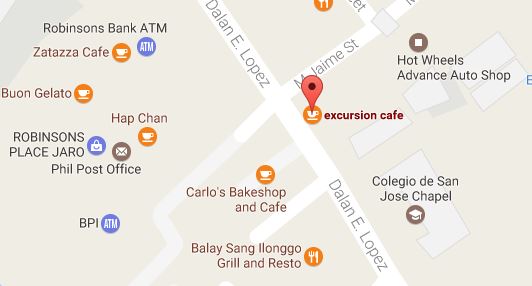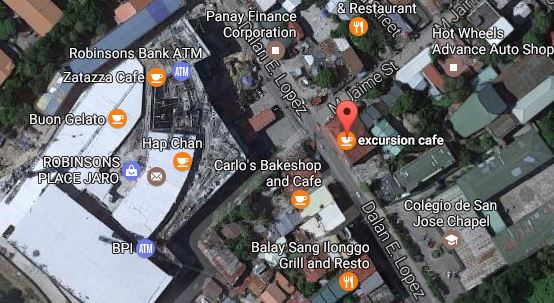 So be there and enjoy another whole new world! And leave a wonderful story… What will you do with your stories?
Thanks for following Nile on Weekends and my visit in Excursion Cafe – Iloilo City, Philippines! To see all the photos, visit Simply Weekend's Facebook Photo Album, Experience Excursion Cafe Iloilo. Like our Facebook Page, follow me on Instagram and let me know your thoughts on this journey! Don't forget to leave your comments below… Stay tuned for the next adventure!