Calle Crisologo in Vigan: 5 Tips for Instagrammable Photos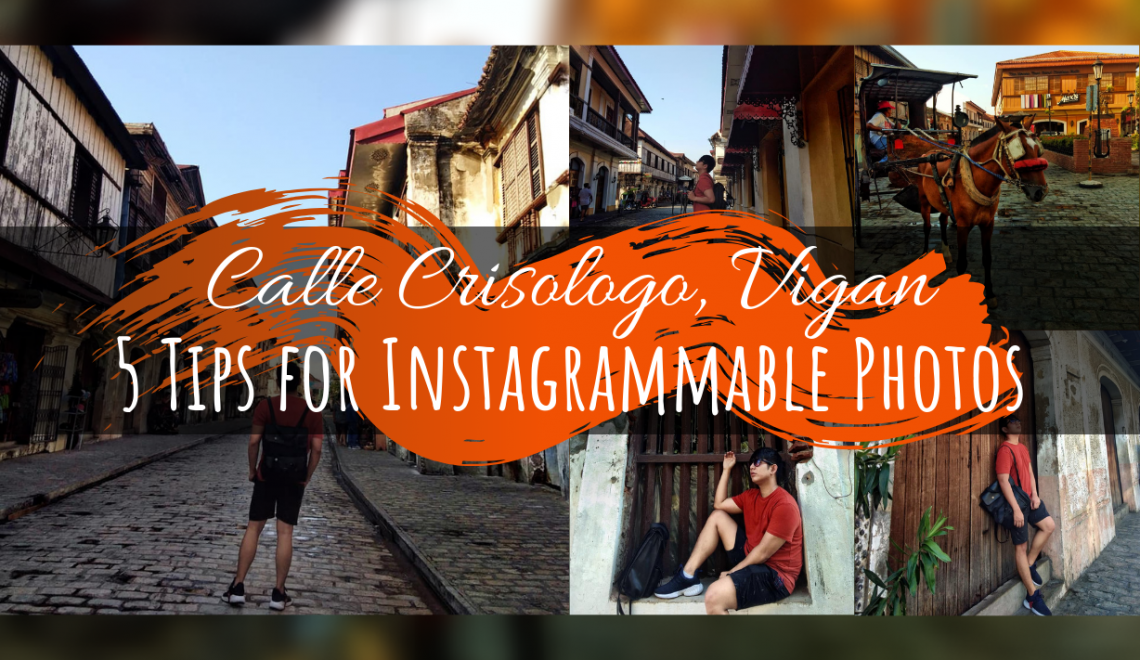 I was in Calle Crisologo, Vigan and many were asking me how to maximize the place to get Instagram worthy photos. So, here are my tips to guide all of us. Some were used during my tour. Let's discover Vigan with a fresh perspective.
Calle Crisologo or Mena Crisologo Street is a must-visit when you are in Vigan, Ilocos Sur situated approximately 407 kilometers (253 mi) away from Manila. It took us 9 hours of land travel from Metro Manila which is why tourists who preferred land travel has to hit the road during nighttime. This would cut the time and money for an overnight stay at the expense of sleeping along the way to Vigan. So, savings! Diba?
As we arrived, we were given enough time to walk through four blocks of cobblestone streets with heritage houses. Having thick walls, huge doors and staircases to high ceilings, roofs of red tiles and sliding capiz shell windows, the street became an iconic spot for tourists to take instagrammable photos. However, when you get there, it may take you by surprise as the spot is better taken without you in the photo. Heritage houses are already beautiful and as a tourist, I have to blend in that beauty when I pose for photos. So, some people asked me how did I take my shots. Let me share what I did in Vigan.
1. Wear earth tone colors
The dominant colors in the street are orange to brown and black. To blend in, avoid too bright and loud colors. Pick colors that are very close to nature. I suggest wearing any color near to brown and orange. You can also have dull to dark green. These palettes can create a warm, nature-friendly atmosphere in your photos. You will get a sense of unity with the natural beauty of Calle Crisologo in Vigan.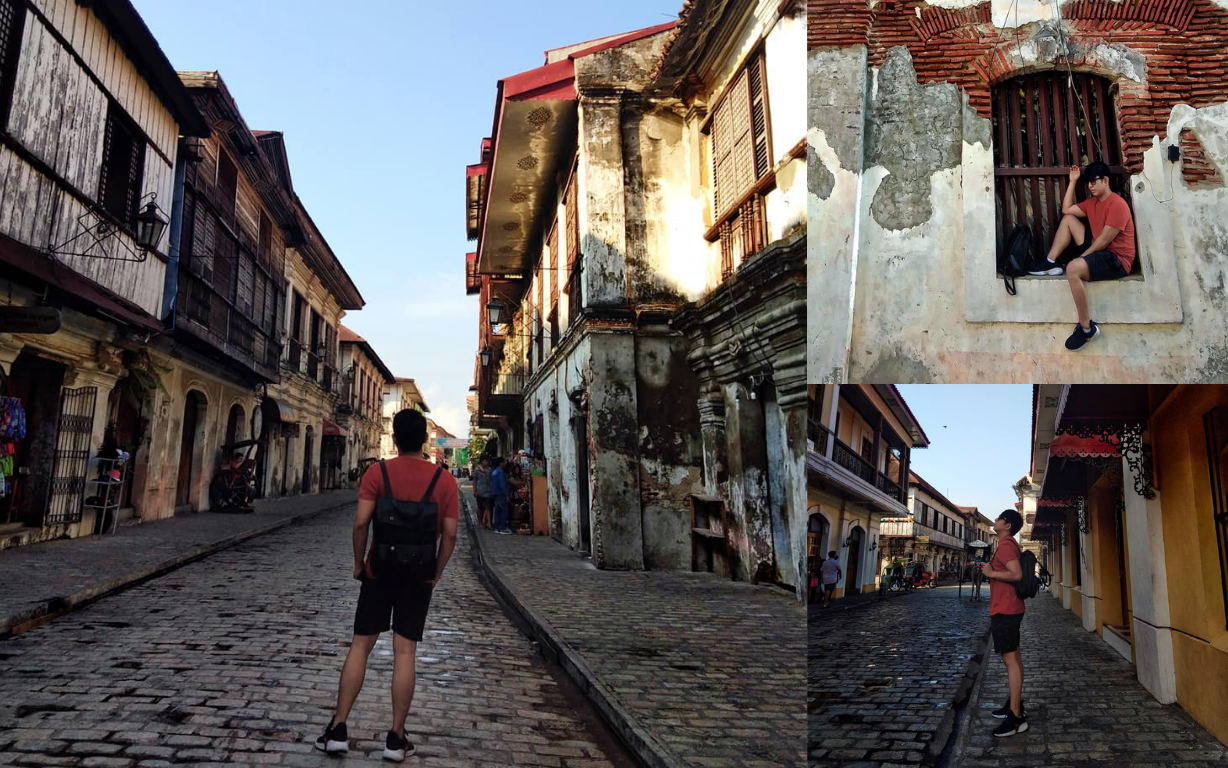 2. Project emotional connection when you pose.
I believe places have emotions to convey. Their history and people sowed their feelings to each tourist spot. Learn to feel those emotions. Recognize the feelings invested in Calle Crisologo in Vigan. For me, my emotion was filled with wondering soul, self restricted curiosity waiting to behold what the future can bring. Embody that feeling in your pose.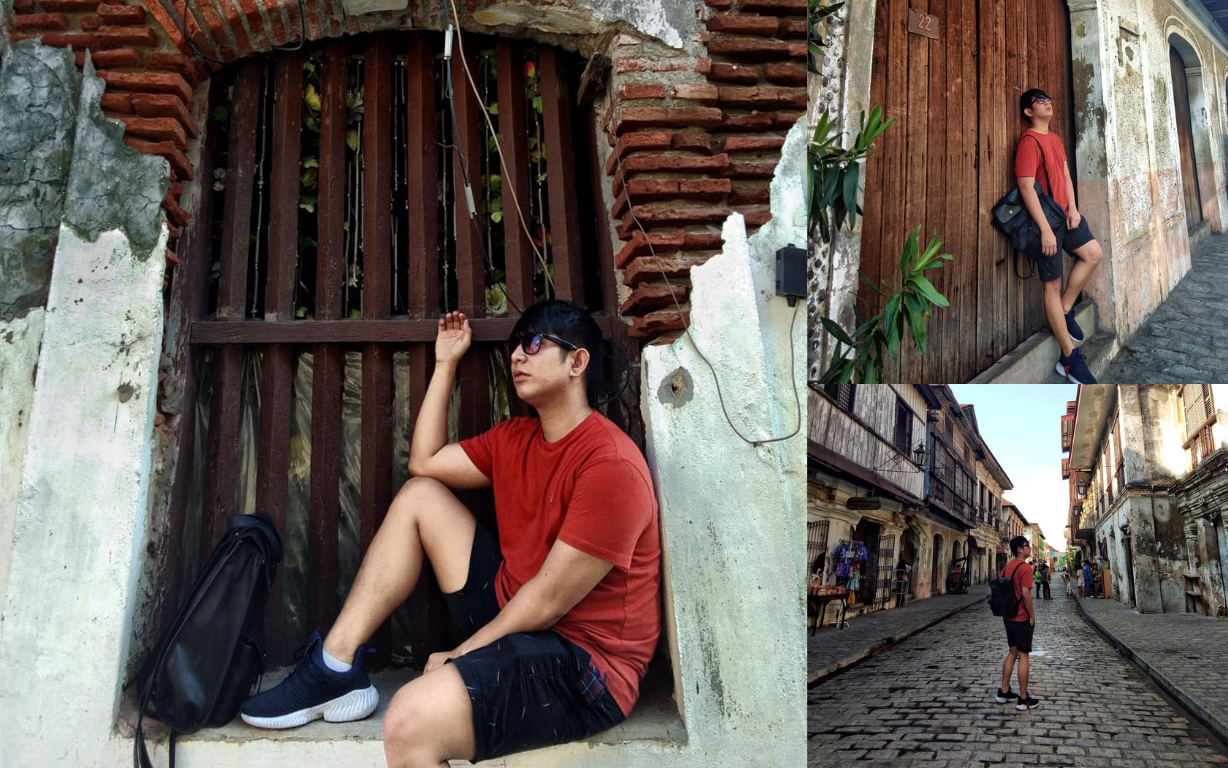 3. Create a story that fit your background.
Every place has its own story to tell. Try to construct a story in relation to your background. Be a storyteller through photos. Creating a movie scene in the frame. Remember to arrange the elements cohesively.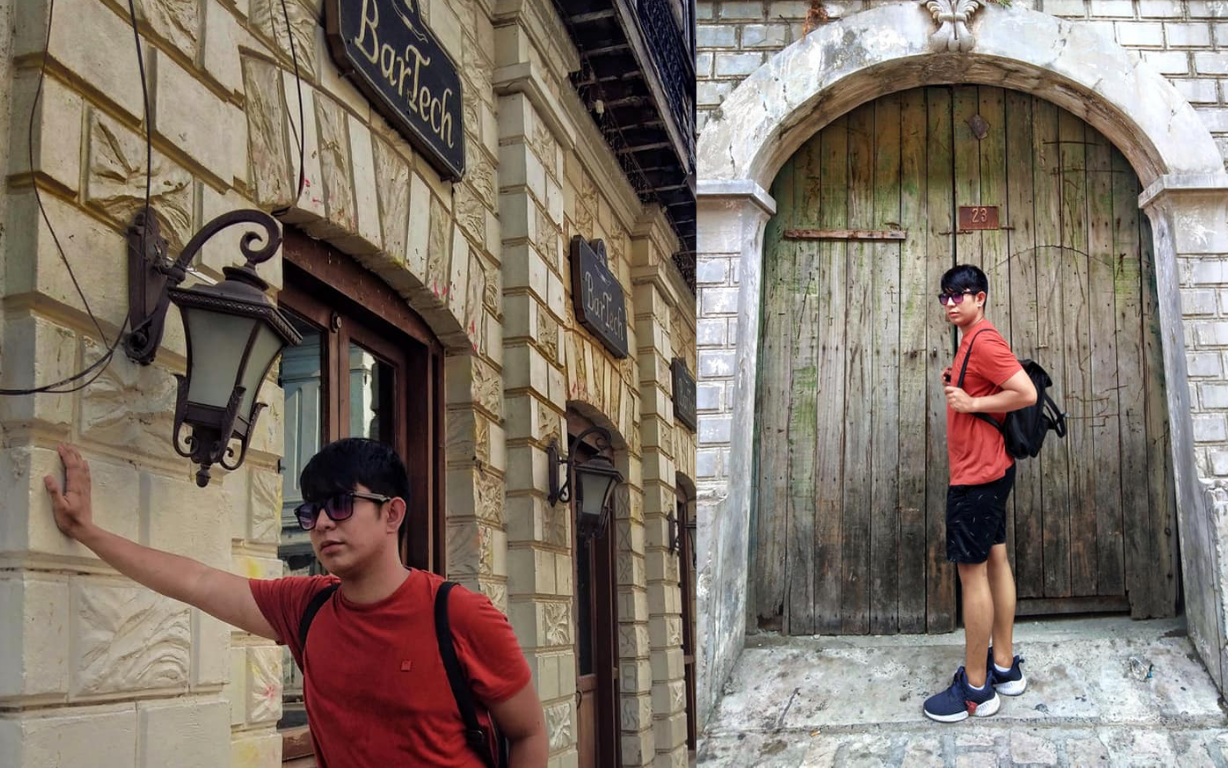 4. Find a focal point for your perspective.
Discover spots and give a fresh perspective. Make your background as the main focus while you become a supplemental element in the frame. In this area, play with the elements and the framing.

5. Enjoy the experience of history.
Above all, do not forget to take pleasure with the historical value as you take photos. Engage with our past and its elements. Capture what our ancestors can offer. In short, enjoy it!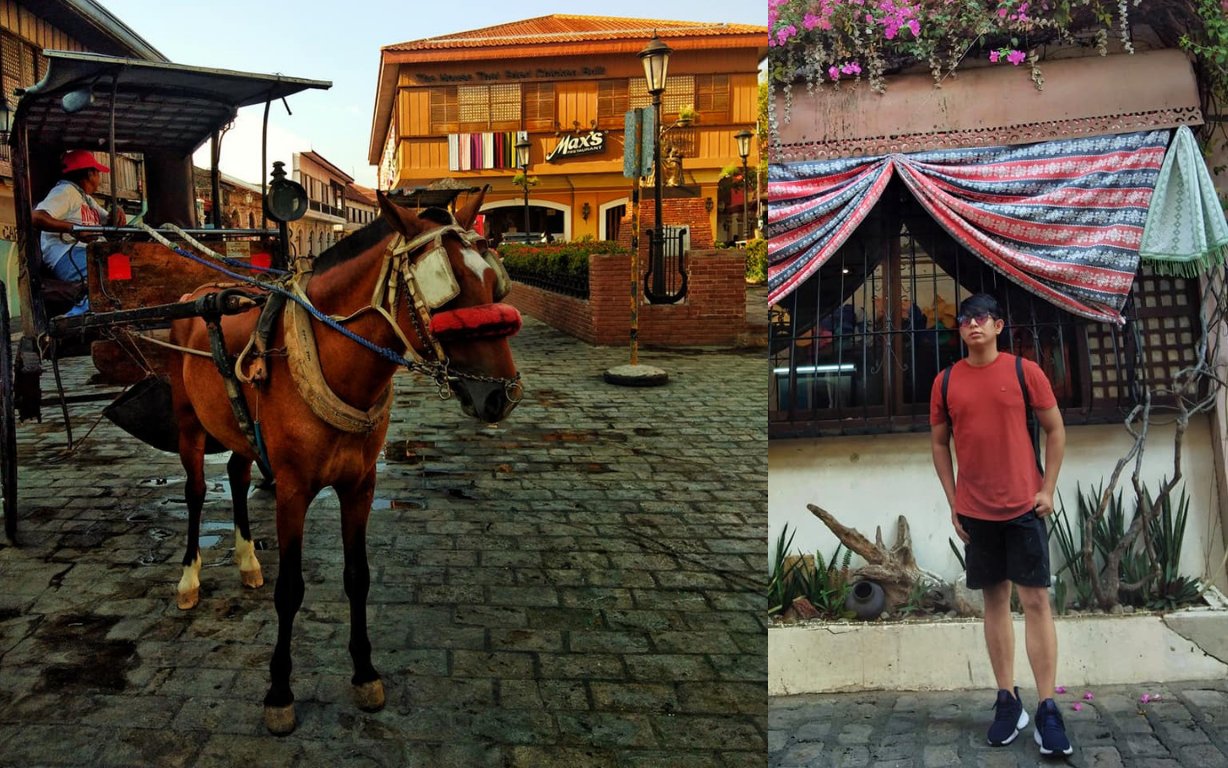 I know, these are just basic tips. I hope these can also help you and together we all improve our travel photos. These photos are memories to cherish. Thank you for taking time to read my content. Send me down your own tips in improving our travel photos. Also, like and follow me on social media.
Facebook: https://www.facebook.com/nileonweekends/
Instagram: https://www.instagram.com/nileonweekends/
Twitter: https://www.twitter.com/nileonweekends/
P. S. This trip was sponsored by the Office of the Governor, then governor, now Senator Imee Marcos and Ilocos Norte Tourism Office to promote local tourism in Ilocos.