TMC Iloilo inaugurates Sacristy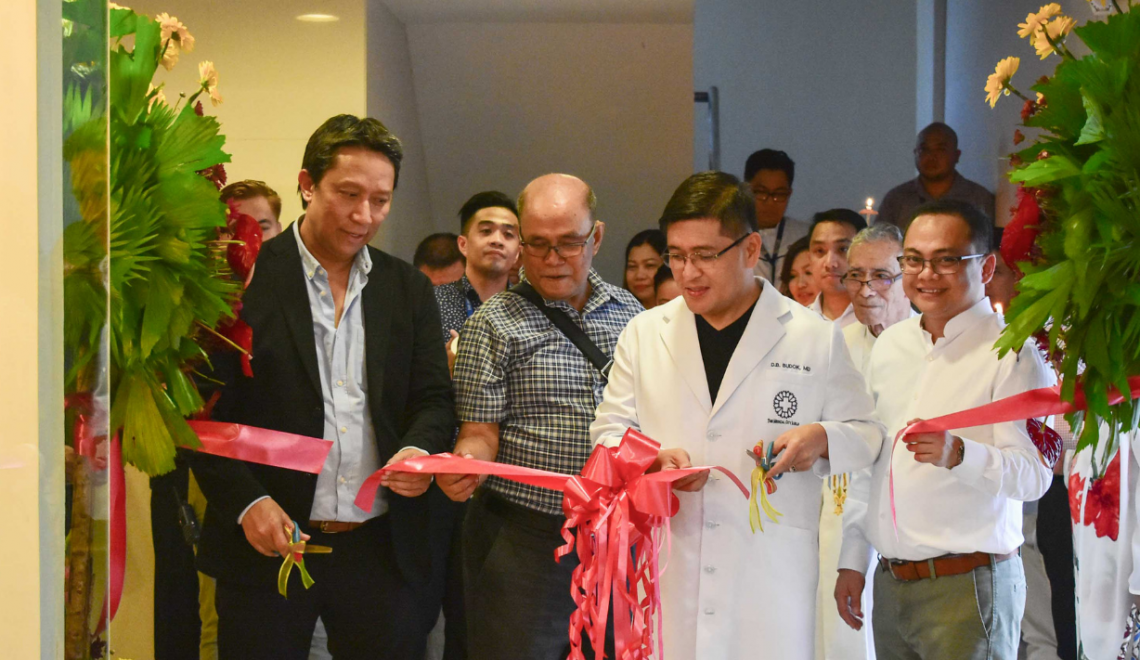 As part of its commitment of bringing "patient partnership" to the Ilonggo community, The Medical City – TMC Iloilo has inaugurated its Sacristy on August 16.
Located at the 6th floor of the said hospital, Sacristy was materialized through the kindness of Dr. Douglas Budok who donated the said chapel to the hospital and has also been supportive to TMC Iloilo towards achieving its mission of "patient partnership".
Sacristy was built to give patient partners a place where they can have quiet time for reflection with the aim or bringing holistic health.
"When you look at health, it doesn't only mean physical, it also needs to be spiritual and emotional because if we do not have that kind of attitude, we will not completely get better," TMC Iloilo Chief Executive Officer Eugene Ramos noted.
"As physicians, our role is to cure sometimes, to provide relief most of the time, but always to provide comfort all the time. We need to have the time for reflection because that is the only way we can discover our strengths", he added.
On his part, Sacristy donor Dr. Douglas Budok said that the chapel is a sanctuary where patient partners and their loved ones can have peace of mind, serenity, clarity and acceptance.
Conceptualized by Dr. Budok himself, Sacristy's interiors are adorned with wood carving designs of a tree which represent life and eternity.
The event was highlighted by a turnover ceremony of Sacristy from Dr. Budok to TMC Iloilo and a holy mass officiated by Fr. Ramon Fruto and Fr. Domingo Alimajen.
It was graced by the presence of some patient partners who also shared their thoughts on how Sacristy would benefit them towards achieving holistic wellness, highlighting that TMC Iloilo is a patient-centered hospital.
Also present during the event were the TMC Iloilo executive committee, employees and doctors.
*PR post by Raymart Escopel
More photos below:
For more events, click here.