SM Foundation set to open College Scholarship Applications
September 30, 2019
by Nile Kris Jan Banga
1 Comment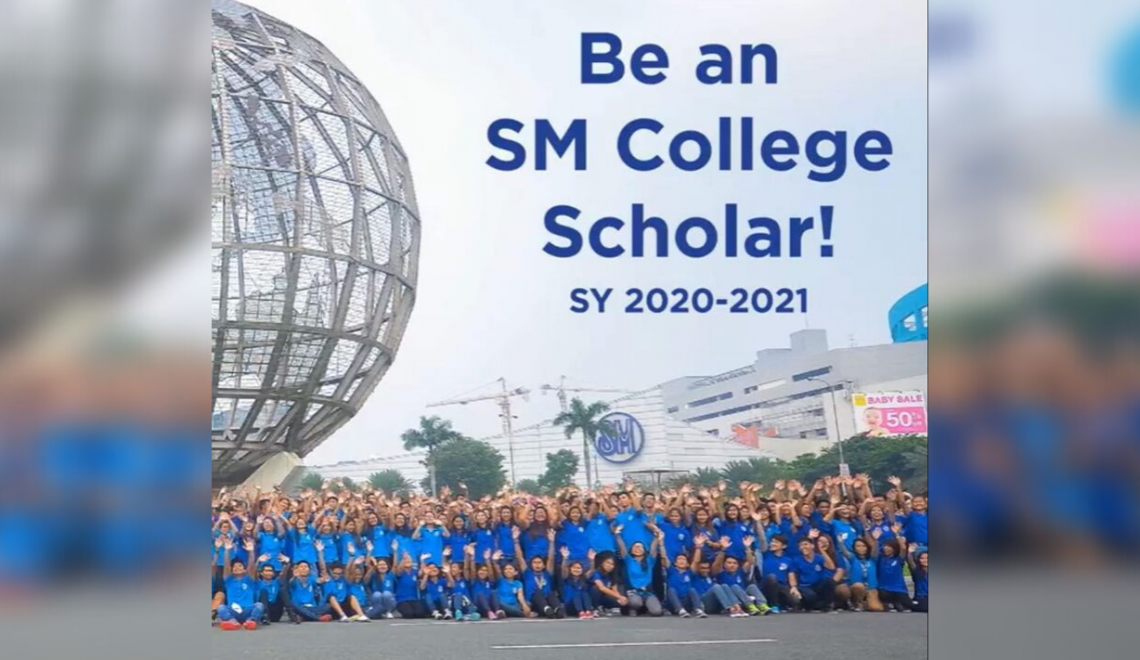 SM Foundation Inc. (SMFI) is set to open its online application for its college scholarship program this year.
Aspiring SM scholars can get ready for the opening of the SM College Scholarship Program online application for SY 2020-2021, which will start October 15, 2019.
The SMFI College Scholarship program is aimed at extending assistance to poor but deserving highschool students get a college education and build a better future for them and their families.
SM founder Henry Sy, Sr. believes that education is the best defense against poverty. SM Foundation provide college and technical-vocational scholarship grants as well as access to primary education through school buildings to help the youth achieve their dreams.
Interested applicants can visit the SM Scholarship website for the qualifications, requirements, accredited courses, partner schools, and other information about the program:
https://sm-foundation.org/programs/education
For inquiries, aspirants can also the contact the Education team at 857-0100 local 1688 / education@sm-foundation.org.
Apllication deadline is December 31, 2019