My 15 Summer Destination 2018
January 18, 2018
by Nile Kris Jan Banga
1 Comment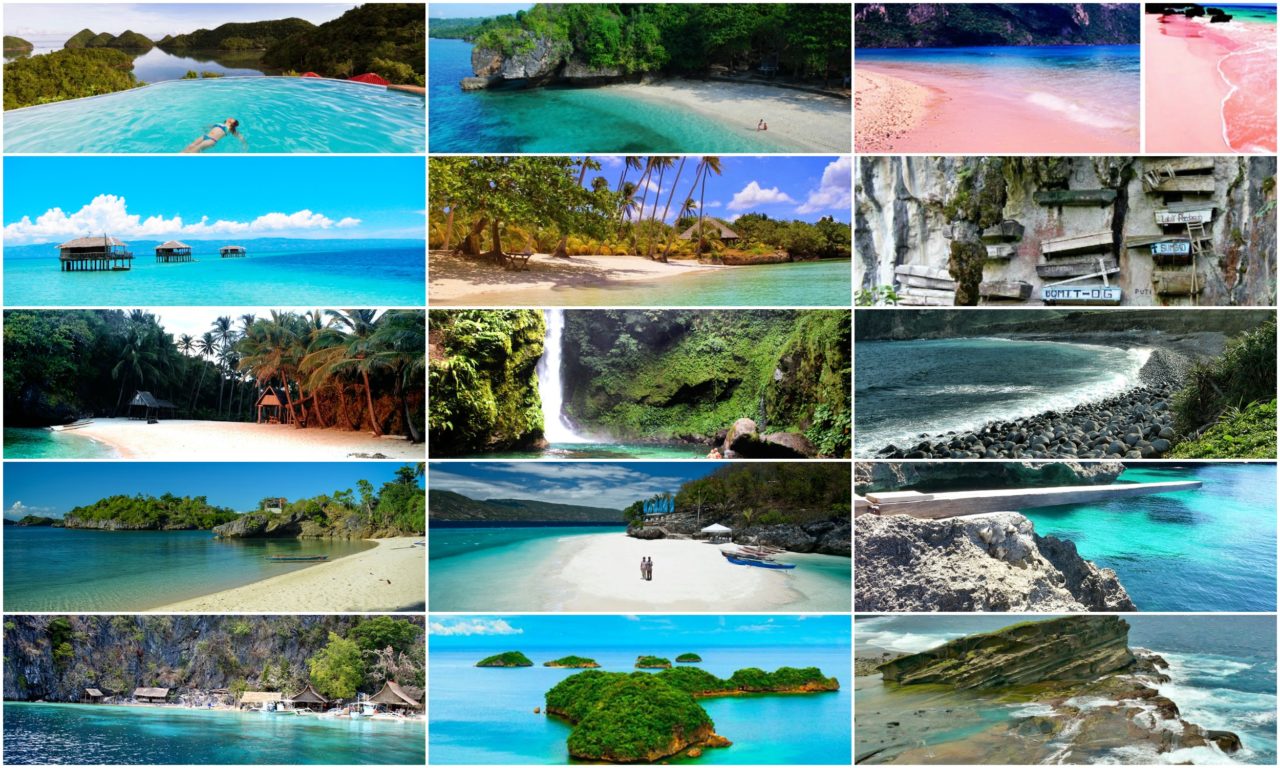 It is getting hotter each day. Beaches are calling my name from afar. The chills of rural areas are skipping through my bones. This summer, or even this year, even just for a dream, here are some places I want to spend a weekend. They might also be your dream summer destination.
Summer Destination 1: Perth Paradise Resort
-Sipalay, Negros Occidental
Perth Paradise is found in a far town of Negros Occidental – Sipalay. The town is an attraction of beautiful beaches stretching from one to the other. Perth Paradise is named after the capital of Western Australia. The beauty of the resort is highlighted by a relaxing infinity pool overlooking to wondrous spots of islands on a sea which creates a scenic beauty I long to behold.
Summer Destination 2: Manjuyod Sandbar
-Bais City, Negros Oriental
Manjuyod Sandbar is known to be a Maldives-like beach in Negros Oriental. The stretch of shimmering white sand is 15 minutes ride from Capiñahan Wharf in the South Bais Bay, Bais City Negros Oriental.
Summer Destination 3: Tatlong Pulo
-Guimaras, Iloilo
Tatlong Pulo is one of the known destinations in Guimaras, Iloilo. It is named after a three krast formation fronting the coves. This is a secluded place that is suitable for anyone who wants to find tranquility and harmony in nature.
Summer Destination 4: Pawikan Island
-Guimaras, Iloilo
Pawikan Island is another destination in Guimaras, Iloilo. It is a sanctuary of pawikan or sea turtles. It can be reached either by water or by land. The island can be reached in a 30-minute boat ride from a nearby resort in Alubihod Bay, Nueva Valencia, Guimaras.
Become your own storyteller and blogger!
GET MY FREE EBOOK
Summer Destination 5: Coron Island
-Palawan
Coron is the third-largest island in the Calamian Islands in northern Palawan. The area around the wrecks has rock formations which provide for snorkeling opportunities, with underwater visibility extending up to 80 feet (24 m). Dive sites around Coron include many different reef dive sites.
Summer Destination 6: Salagdoong Beach
-Siquijor
Salagdoong Beach is located at the northeastern side of Siquijor Island. This part of the island remains untouched and devoid of the usual resort facilities. Enjoy the white sand and the crystal-clear water – so clear that you can see a school of fish beneath the surface.
Summer Destination 7: Paliton Beach
-Siquijor
Paliton Beach is another beauty set in Siquijor Island. With pretty white sand, a long stretch of palm trees, glassy water and a mass of coral rocks on the right side of the beach, it still captures many of the local and foreign tourists coming to the island.
Summer Destination 8: Ditumabo Falls
-Baler, Aurora
Ditumabo Falls is known as the Mother Falls being the grandest waterfalls found in Baler, Aurora. A trek for approximately an hour will be an adventure to see this majestic falls. it involves river crossings and the trail is generally rough and rocky but a worthwhile trek.
Summer Destination 9: Sumilon Island's Sandbar
-Oslob, Cebu
Sumilon is an island accessible in a 20-minutes ride by boat from Tan-awan, Oslob. You can enjoy the thick white sandbar longer as its visibility is not affected by the changing of tides on a very clear water.
Become your own storyteller and blogger!
GET MY FREE EBOOK
Summer Destination 10: Hundred Islands
-Alaminos, Pangasinan
The Hundred Islands National Park is considered as one of the wonders of nature in Alaminos City, Pangasinan. The islands are quite the same in composition and fairly a hard rock based formation topped with thick green vegetations. They are scattered in a clear blue water.
Summer Destination 11: Sila Island Pink Beach
-San Vicente, Northern Samar
Sila Island is one of the rare pink beaches in the country, found in Northern Samar. You can enjoy the pink sand stretching on the shoreline paired with clear blue water. The area is very clean and relaxing.
Summer Destination 12: Hanging Coffins
-Sagada, Mountain Province
The Hanging Coffins of Sagada Mountain Province are a perfect scenery more impressive and meaningful than any horror films. They are hanged by ropes and strong wires, suspended from limestone cliffs. Part of the Lumiang Burial Cave, the coffins contain some of the oldest Igorot ancestors. This will surely stand out because it is my only destination that does not include a beach.
Summer Destination 13: Valugan Beach
-Batanes
Valugan Beach in Batanes is quite a unique place to be. With boulders fill the edges of the eastern Batan Island like giant marbles dumped in a corner. The sea is clapping as the waves hit the shore and the wind whistles along the atmosphere.
Summer Destination 14: Koding Beach
-Romblon
Koding-Koding Beach Point in Romblon is one secret unfold in the island. You will enjoy both the edgy and pointed rock formation and the blue water below. A diving board is set for anyone who wants to jump into the wild waters beneath. Also, there is a tunnel that leads to swimming in its underwater cave.
Summer Destination 15: Biri Island
-Northern Samar
Biri Island in Northern Samar is home to some of the peculiar and spectacular rock formation. It looks like a battlefield of San Bernardino Strait versus the great Pacific as the tides splashes hit back and forth.The place will definitely drain your battery for some of the most surreal shot you can have.
Also, you can check out my travel blogs here.
Thanks for following Nile on Weekends! Like my Facebook Page, follow me on Instagram (nileoneweekends) and let me know your thoughts on this journey! Stay tuned for the next adventure!