Love Camp 2020 – Love Revolution Has Began!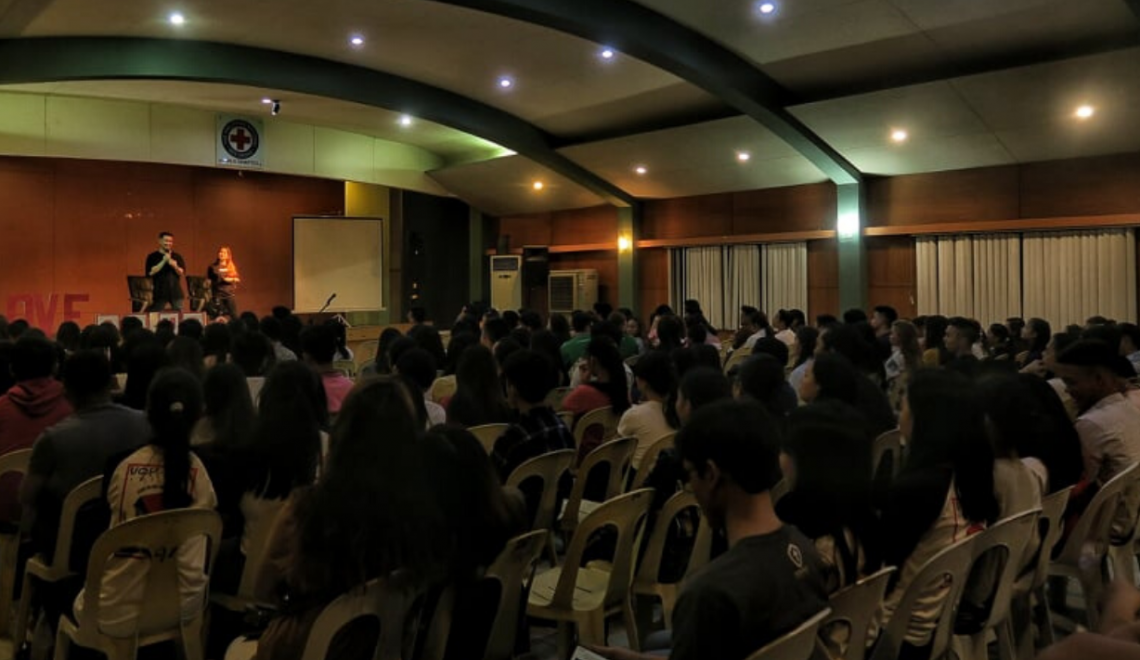 ILOILO CITY – Love Revolution has began as Love Camp 2020 kicked off with a theme #NoMoreHeartbreak and a full packed hall of hundreds of youth and young professionals last February 14, 2020 at the Philippine Red Cross Bldg., Bonifacio Drive, Iloilo City.
Love Camp is pioneered by a group of young entrepreneurs being Nile on Weekends as the official partner on digital media. It is a community to campaign and to educate youth and young professionals in the management of love and relationships these days.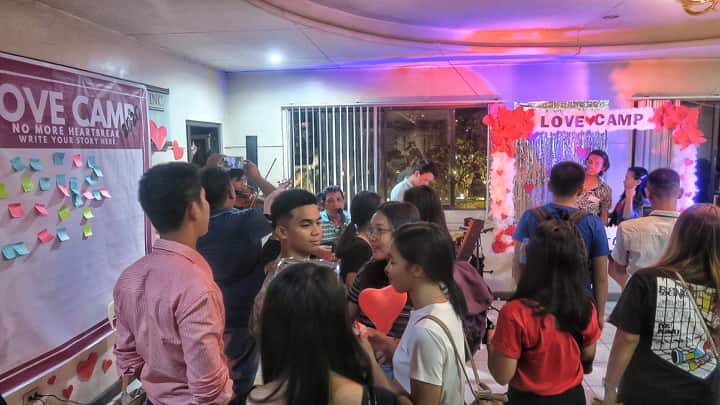 Love Camp 2020 as an event was composed of music, games, giveaways, and talks on the three major topics; Finding Your Lifetime Partner Testimonial Love Story of Pastor Ryan and Sharon Valenzuela, Mental Health on Relationship by Dr. May Ann Sta. Lucia, and Preparing for a Family Life by Pastor Tony Carnaje.
"Boys, do not violate the privacy of your girlfriends." a friendly reminder by Pastor Ryan. "If you think that person is your God-given partner, the first thing you should is to pray for God to protect your partner for you." he added. 
"At the age of 10, I received a vision from God. Years passed by and I got married. I learned that my husband also had the same vision like mine. When you ask for a relationship, ask God for a lifetime partner who has the vision as you have. Then, God will be the center of your relationship." as reminisced by Mrs. Sharon Valenzuela, wife of Pastor Ryan Valenzuela.
This is followed by a mental health discussion by Dr. May Ann Sta. Lucia. "Love relationship is not always a sunshine. There are times that your relationship will go through tough times and tension. Learn how to manage the tension to survive the stress. You have to be mentally well and spiritually healthy to keep a relationship. " she emphasized.
Pastor Tony Carnaje capped the event with a commitment challenge. He raised the question on the most intriguing topic in this generation, "Is sex before marriage ok?" He answered with a very serious tone, "Your greatest gift to your partner during your wedding day is your abstinence and purity." Also, premarital sex may lead to the unpreparedness of having early pregnacy. "We are not created for this kind of system. God made sex as a good thing for married couples to enjoy. We need to know our boundaries. Wait for the right time." He added.
With over 240 youth and young professionals that night, Iloilo City is seeing a love revolution in the most connected generation ever, millennials and generation Z! Love Camp is envisioned to be a yearly event of Feb 14 to gather youth and young adults in the most emotional day of the year as everyone is looking for someone to have a date with. Do you want to join this revolution? Like and follow the official Love Camp Ph on Facebook: https://www.facebook.com/lovecampPH/ .