"I will be the next Miss Universe!" says Rabiya Mateo as she lights up Festive Walk Iloilo with hope.
November 15, 2020
by Nile Kris Jan Banga
1 Comment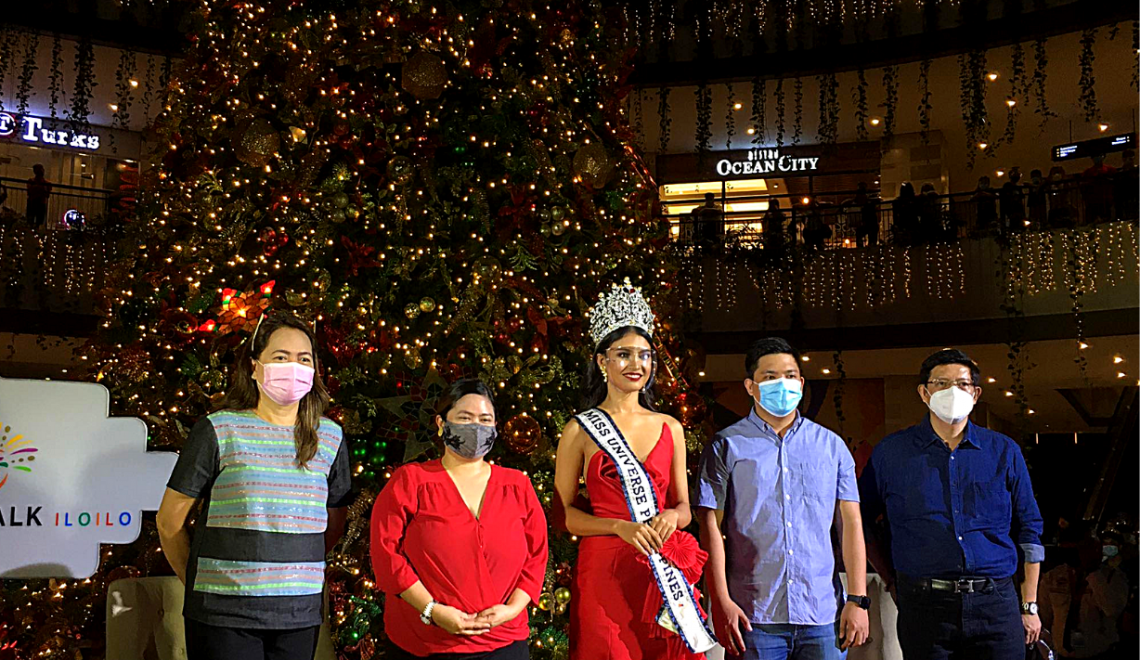 Iloilo City's pride has come home to a rousing welcome that started and commenced at Festive Walk Iloilo with the lighting Christmas tree and singing of a special birthday song for the Miss Universe Philippines 2020, Ms Rabiya Mateo.
Fresh from being crowned as Miss Universe Philippines 2020, Rabiya Mateo has flown back to her hometown for the very first time to be with her family, thanking her fellow Ilonggos for their all-out support throughout her journey.
Aside from her homecoming, Rabiya is also marking two other milestones during her short stay in Iloilo. First, she is celebrating her 24th birthday on November 14, and the other one is her first-ever Christmas tree lighting as Miss Universe Philippines at Festive Walk Mall also happening on the same day.
"We are so proud that Iloilo Business Park is Rabiya's official host for her grand homecoming this weekend. She has a perfect model not just to Ilonggos but to all Filipino in terms of how a phenomenal woman like her inspires young people to continue to dream bigger," says Jennifer Palmares-Fong, vice president for sales and marketing, Iloilo Business Park.
Richmonde Hotel inside Iloilo Business Park became the official home of Rabiya and her family during this homecoming.
"We welcome Rabiya and her family with the richness of genuine Ilonggo hospitality," says Natalie Lim, resident manager, Richmonde Hotel Iloilo.
During the lighting ceremony, Ilonggos gets a closer look at Rabiya as she struts her signature pageant walk, aptly called the "Festive Walk" or "Hala Bira Walk," in hiligaynon.
Moreover, Nile of Nile on Weekends Blog from the Iloilo Bloggers Society got a chance to ask her with one question, "If there is one sentence you want the world to hear from you now, what would that be?" "I will be the next Miss Universe," Rabiya answered as she claimed her destiny for her first international pageant, Miss Universe. What a night it was at the Festive Walk Iloilo as the whole Ilonggo community cheered for her!
"Rabiya's milestone has once again put Iloilo City in the global spotlight, and we are more than happy to support her as she vies for the Miss Universe crown next year. We are very excited to see her do her signature 'Festive Walk' at the global stage. For us, she is truly an embodiment of a guwapa nga Ilongga that mirrors a phenomenal woman with a heartfelt beauty," Palmares-Fong adds.
Know more about highlights and updates of Rabiya's first-ever Christmas tree lighting by following Festive Walk Iloilo on Facebook www.facebook.com/FestiveWalkIloilo.