Book Latte Experience at 99 Pesos
Book Latte, Iloilo City' first library cafe, continues to set out classic tastes in the city. Just last week, July 19, 2017, they officially launched their new combinations of delicious dishes. Now, you can enjoy and savor the scrumptious meals for only 99 Ph pesos. Get ready for some gastronomic escapade!
Book Latte 99-ers #1: Bacon Sandwich and Mushroom Soup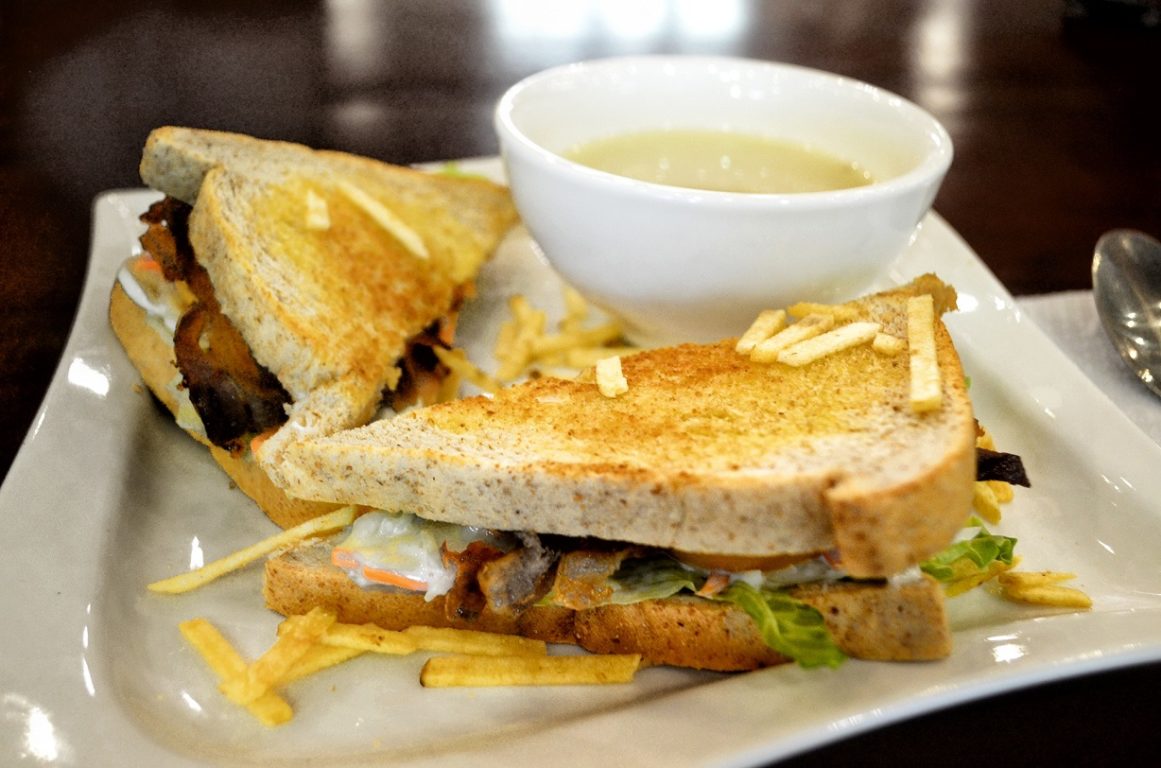 The crisp toasted sliced bread greatly paired the savory taste of bacon strips and the creamy salad dressing. Two pairs of sandwiched are perfectly matched with a bowl of mushroom soup. This mouthwatering dish will make you bite more than what is served. All because of the rollercoaster taste in Book Latte.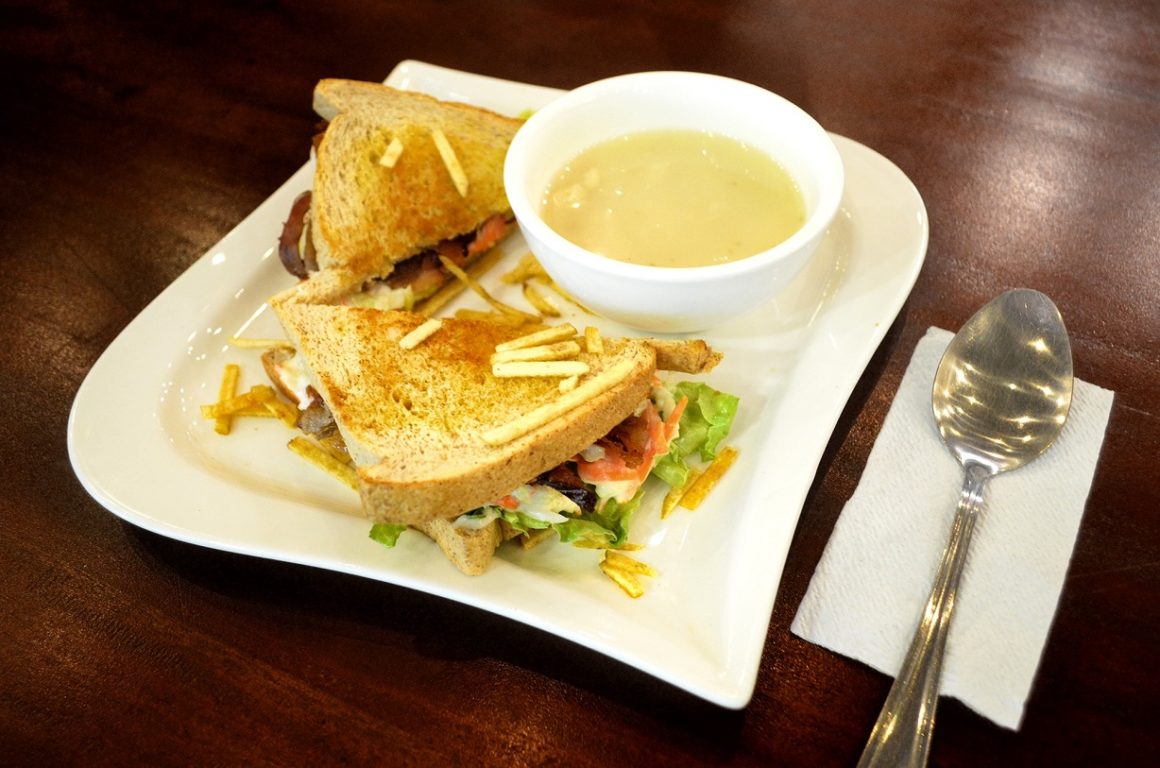 Book Latte 99-ers #2: Cordon Bleu with Rice and Mushroom Soup
The pounded pork wrapping around a slice of ham and a slice of cheese, breaded and pan fried is finely paired with a cup of rice and a bowl of mushroom soup. Three (3) slices of cordon bleu is more than enough for an express meal.
Book Latte 99-ers #3: Garlic and Soy Glazed Fish Fillet and Pancit Molo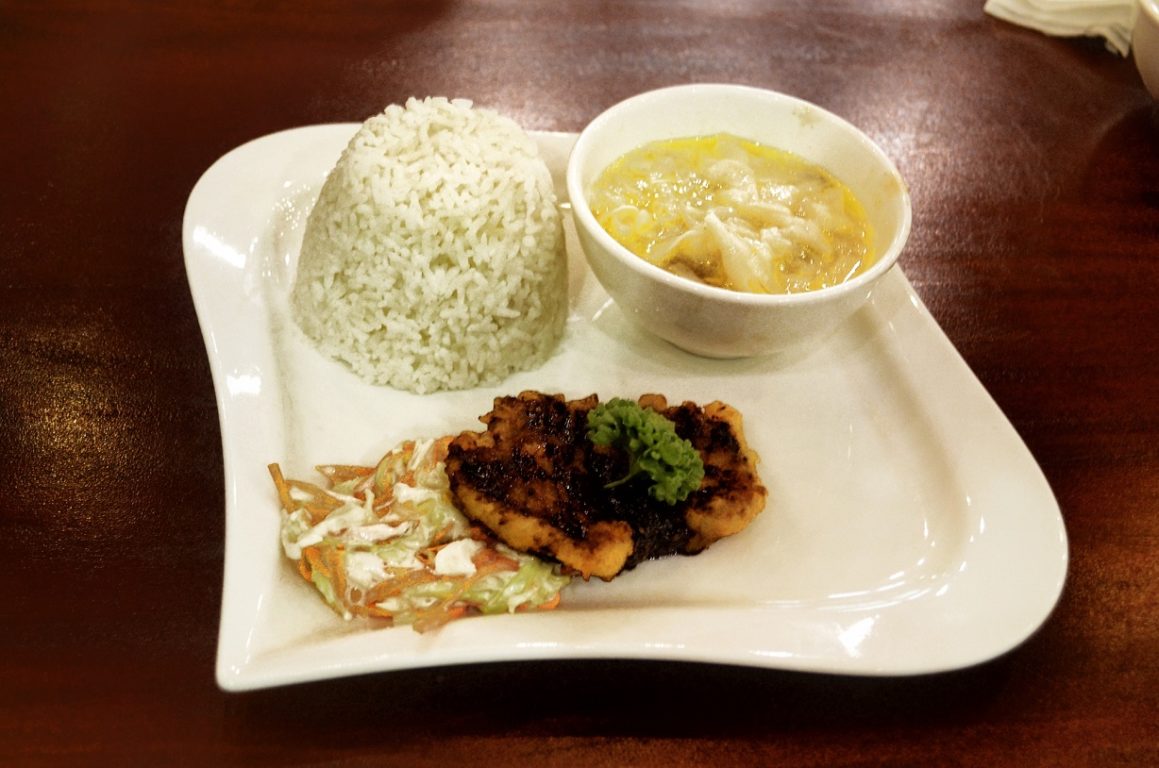 A slice of deep fried fish fillet in garlic and soy glaze with coleslaw is splendidly combined with a cup of rice and a bowl of pancit molo in one dish. Make sure to try this dish for a new and unique twist of our day-to-day fish fillet.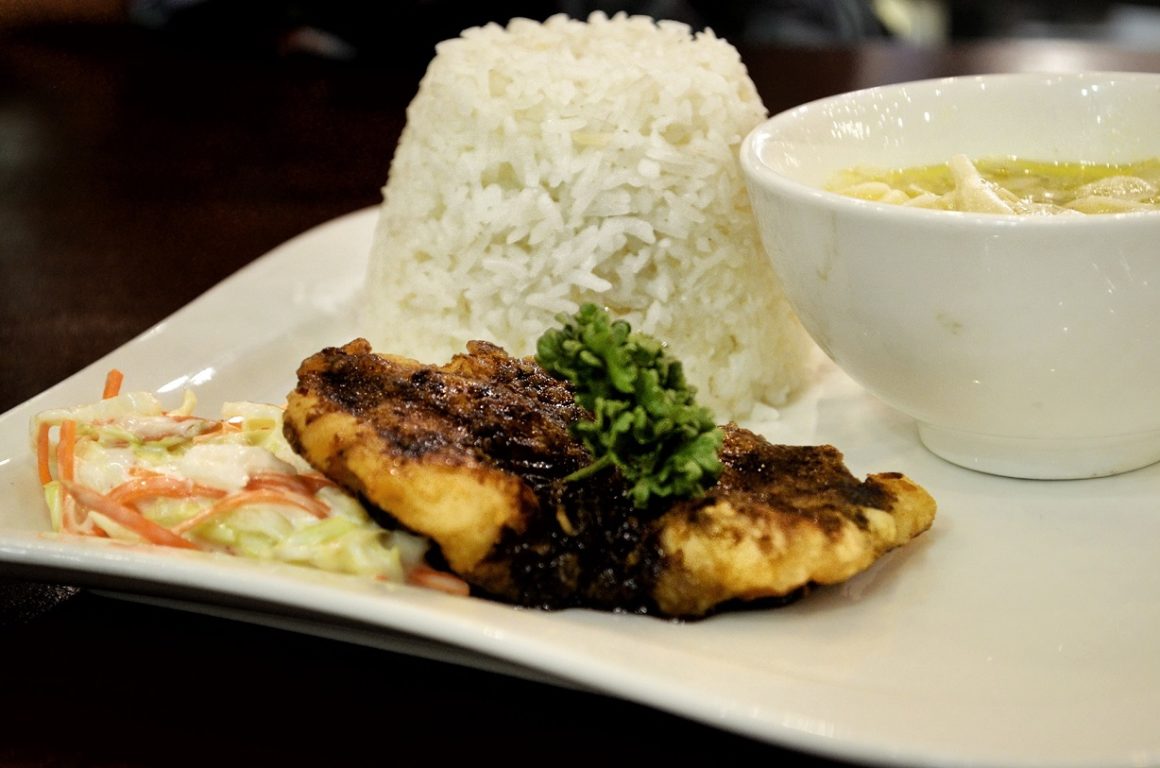 Book Latte 99-ers #4: Waffle, Chicken and Salad with Mushroom Soup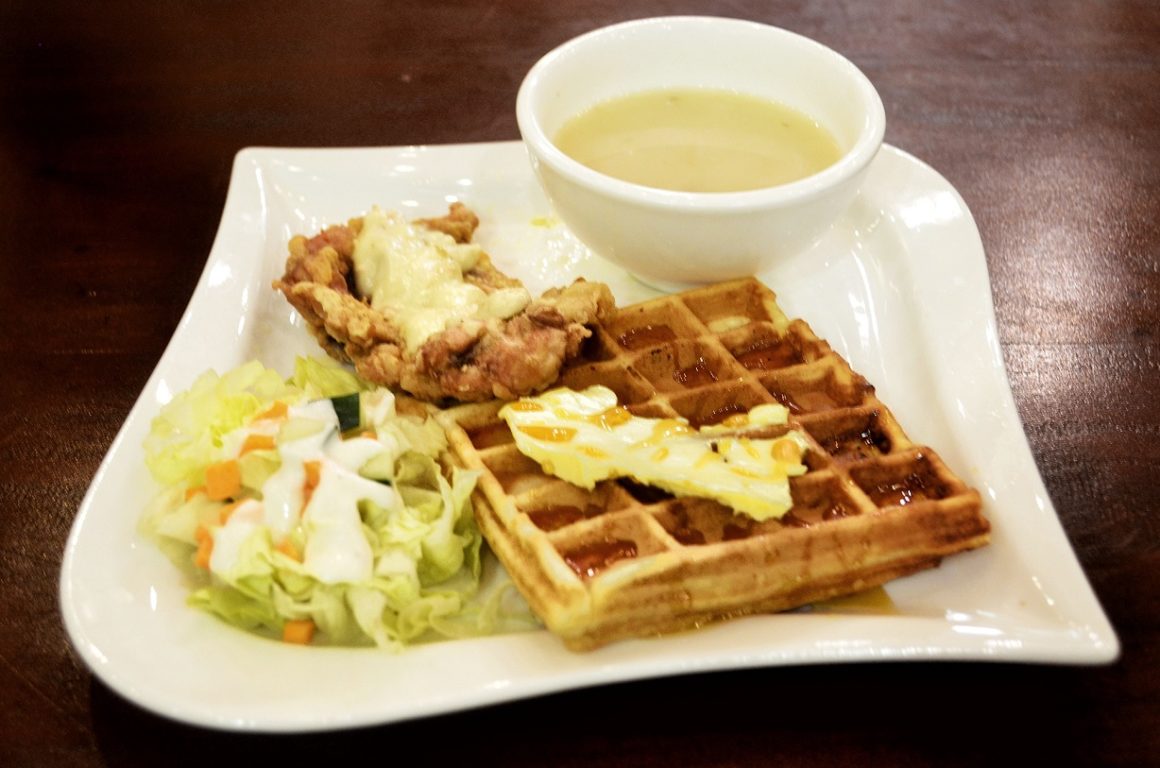 The signature waffle of Book Latte is seamlessly paired with a slice of chicken fillet, salad and a bowl of mushroom soup. The unique taste of a slice of chicken and a slice of waffle in one bite makes this dish more exciting! What are you waiting for?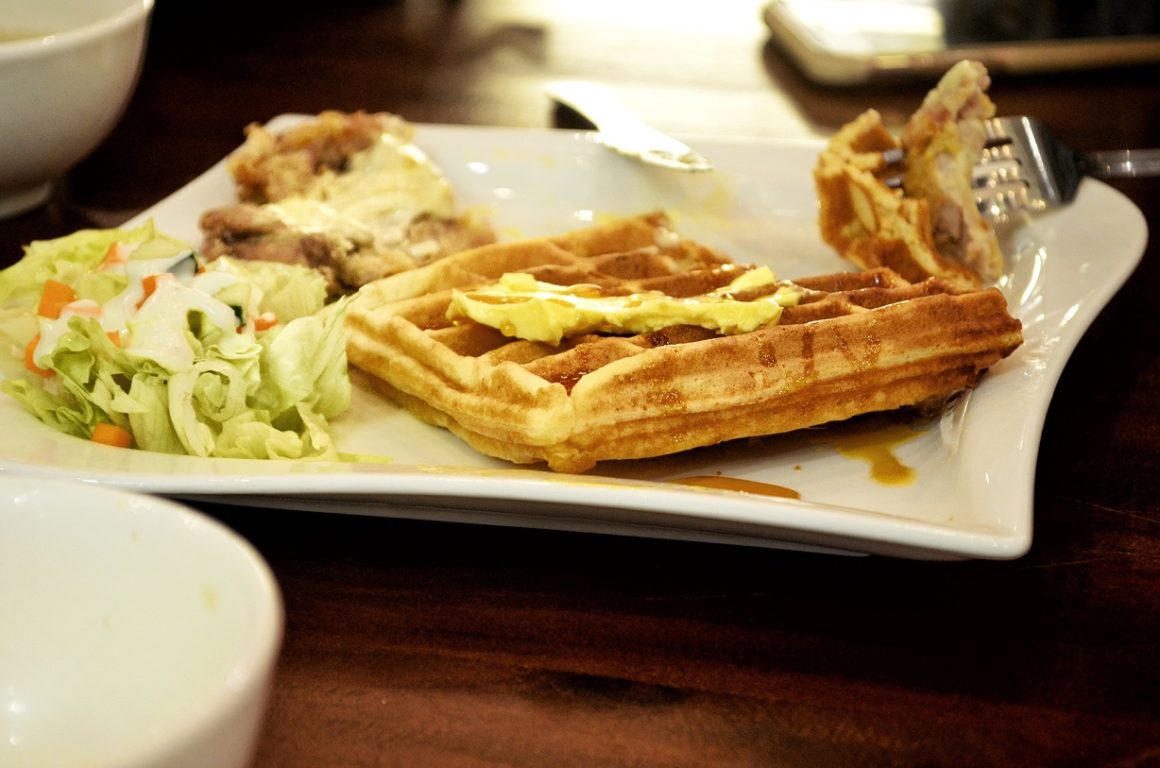 Enjoy these dishes at Book Latte Megaworld from 7AM – 10AM! This library cafe is soon to serve 24 hours so keep posted for their new schedule for the 99-ers! (The schedule in this blog will be updated when new serving schedule is officially out.)
How to get there?
Ride a public jeepney bound Iloilo Business Park/Megaworld and get dropped at Mc Donald's.
Walk across to the Festive Walk and you will find Book Latte on its first floor.
Here is your map!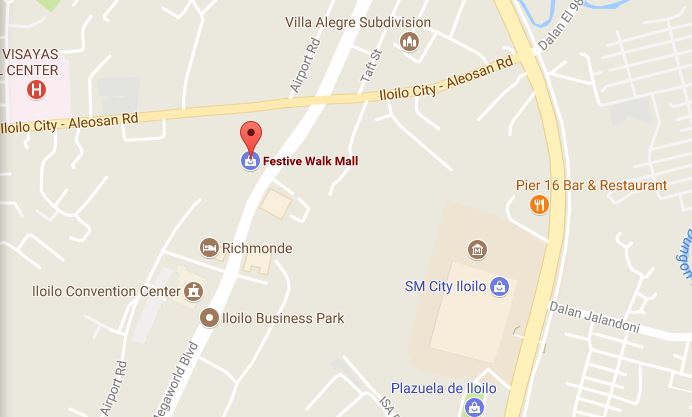 You can also look them up on Facebook: facebook.com/booklattecafeiloilo
Check out my other food adventures!
Thanks for following Nile on Weekends and my visit to Book Latte Megaworld, Iloilo City, Philippines! More photos in my Facebook Album. Also, like my Facebook Page, follow me on Instagram and let me know your thoughts on this journey! Don't forget to leave your comments below… Stay tuned for the next adventure!