Basking The Beauty of Bohol: The Genesis
Long holidays will not be fun without some footsteps on a foreign land. So here we go… Simply Nile together with DLinkers and Unlideals Team decided to make some memories outside the City of Love, Iloilo City and we were up to the City of Peace and Friendship, Tagbilaran City, Bohol. We will bask the beauty of Bohol within a day or two. Now, let me start this on some moments leaving Iloilo City. We flew to Cebu and then went to Bohol via Ocean Jet.
How did I packed things? I started packing my things just the night before the flight. Good thing I already planned and prepared what to bring so the packing went smoothly.  All set right here!
Some tips when packing for a trip…
As much as possible, write everything you need for the trip to avoid forgetting or missing something. *As for me, I prepared everything little by little weeks before the trip and then pack them at once before the flight.
Always have a light weight bag for your valuables after you have checked in and left your baggage in your hotel room. *Mine is the black knapsack.
Always have your medicines and first-aid kit in your carry on or light weight bag for emergency.
Our flight was scheduled at 12:30 mid-day last October 26, 2016 (Wednesday). The Team's call time is 10:00 AM at SM City Passengers' Terminal.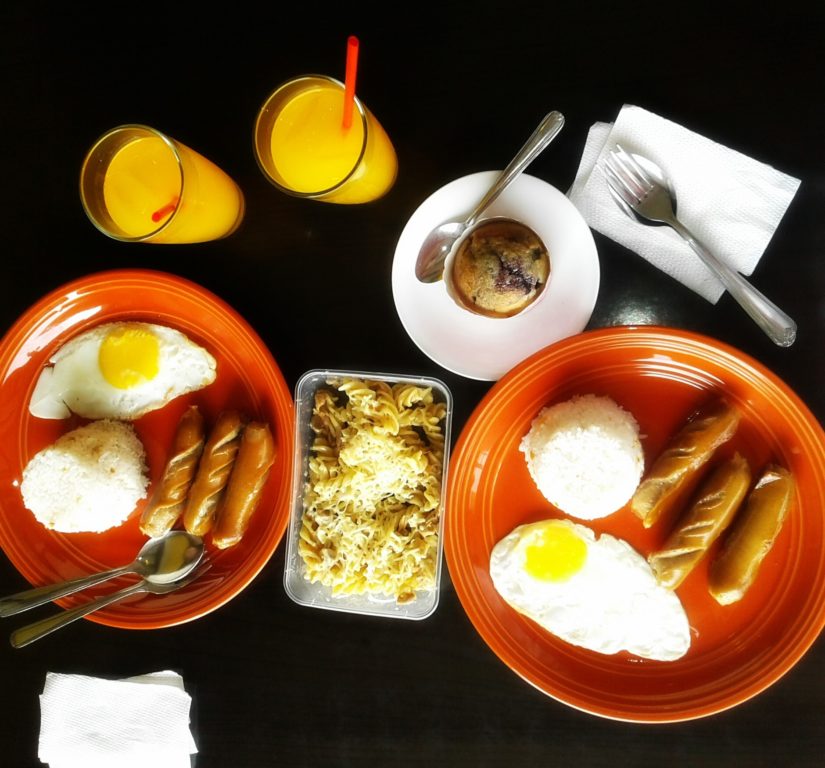 I had my brunch with my sister at Daily Buns Diversion before the call time. Surprisingly, their breakfast meal is very affordable and tastes delicious. We had LongSiLog (Longganiza – Sinangag or Fried Rice – Fried Egg) with orange juice, Tuna and Mushroom Macaroni and Blueberry Muffin. After enjoying the sumptuous meal, I went straight off to SM City Passengers' Terminal. And we arrived one after the other although some of us already went straight to Iloilo International Airport themselves. *Thanks to Key and Donald for our free ride… 😀
Then off we go to Iloilo International Airport. Woooooooh!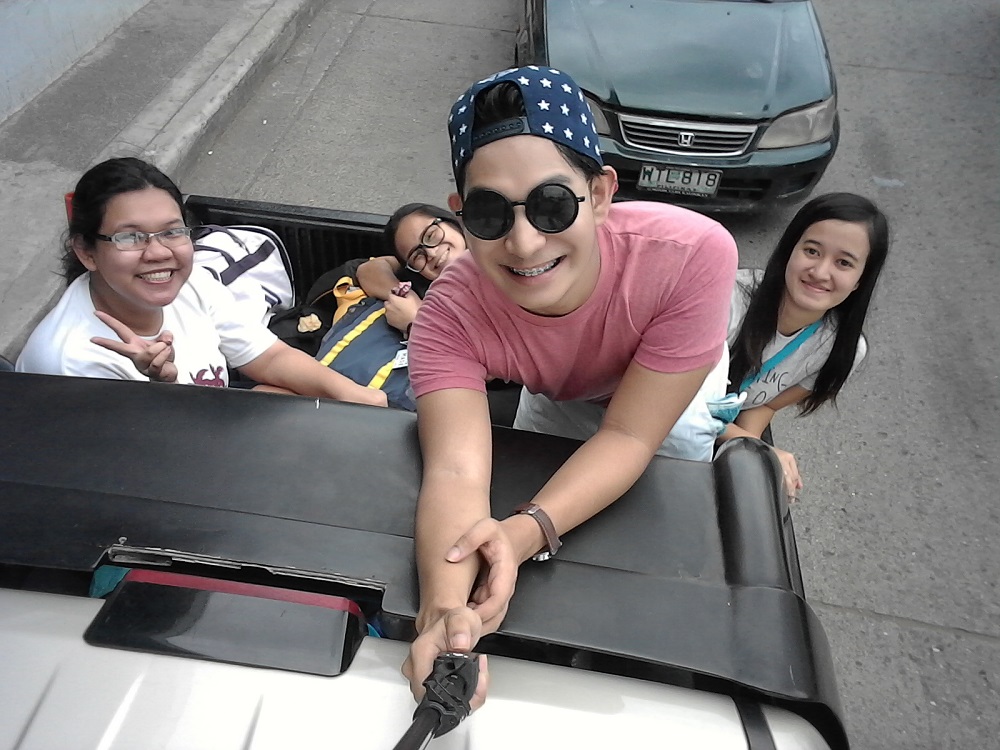 After a long and winding road, we safely arrived at the airport. As soon as we were complete, we went inside to check in our baggage and get our seat assignment for our flight. And boy, it's great to be early because the checking in stations were not yet fully packed with people lining up for their turn. Then, we all went to our designated gate up stairs. We had some food while waiting.
Groupfie time!!!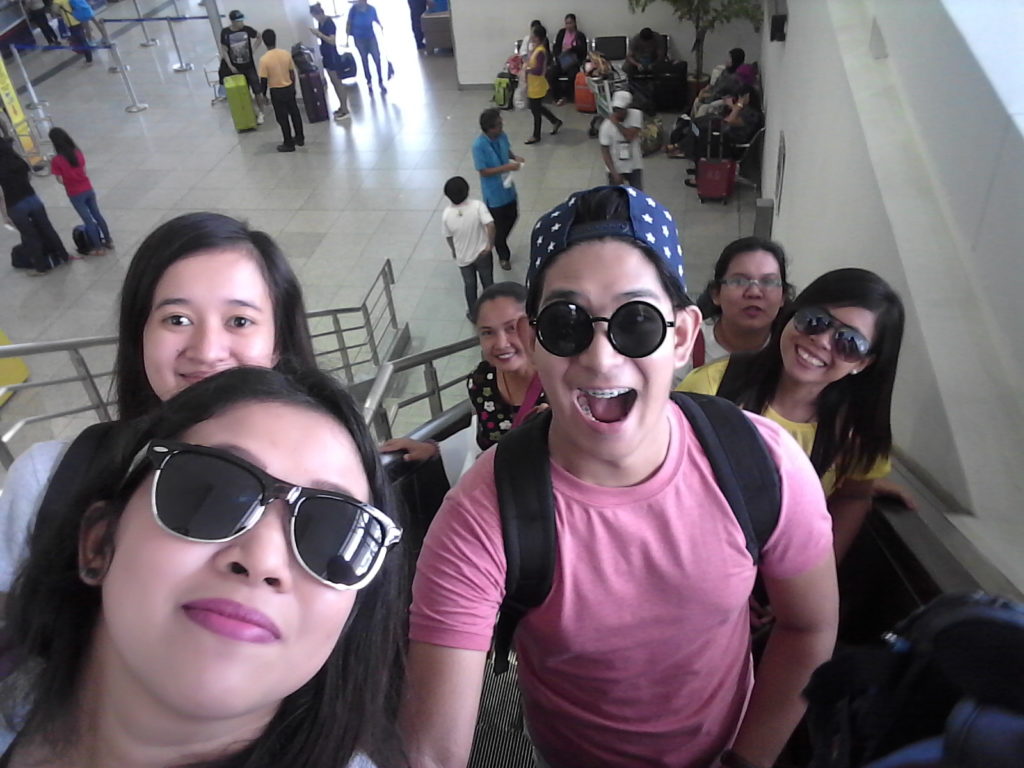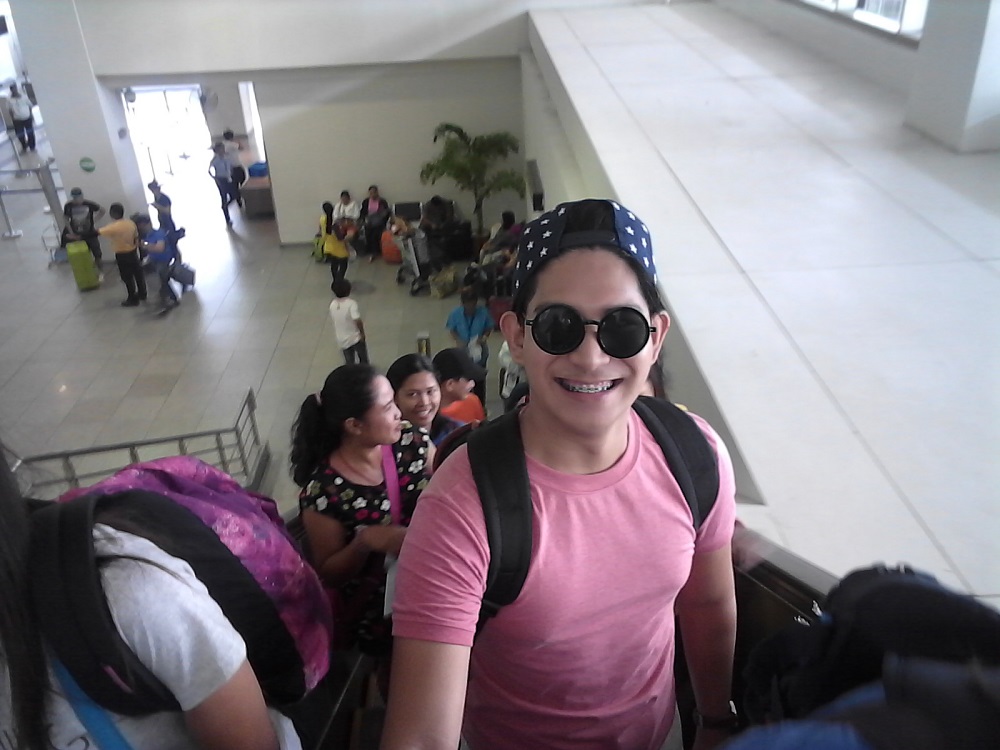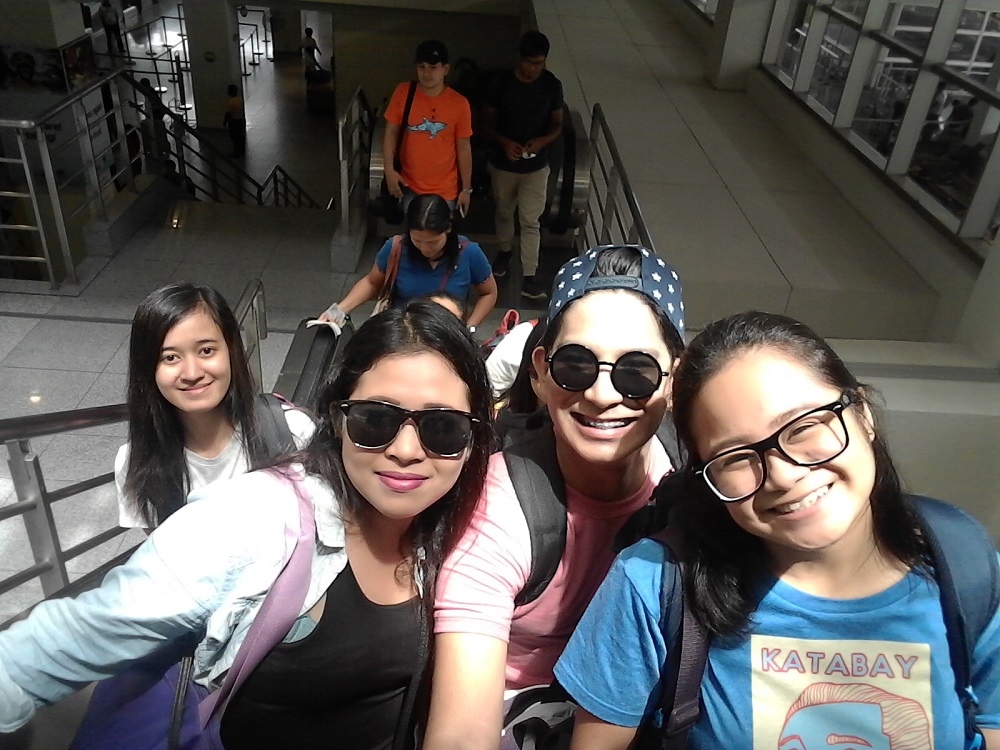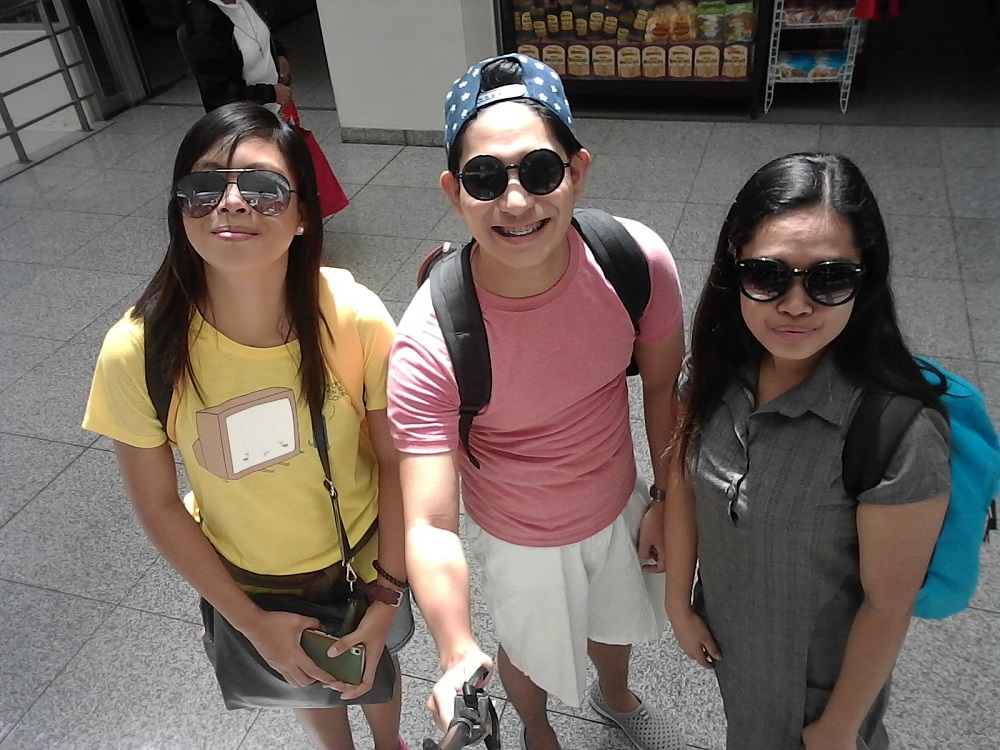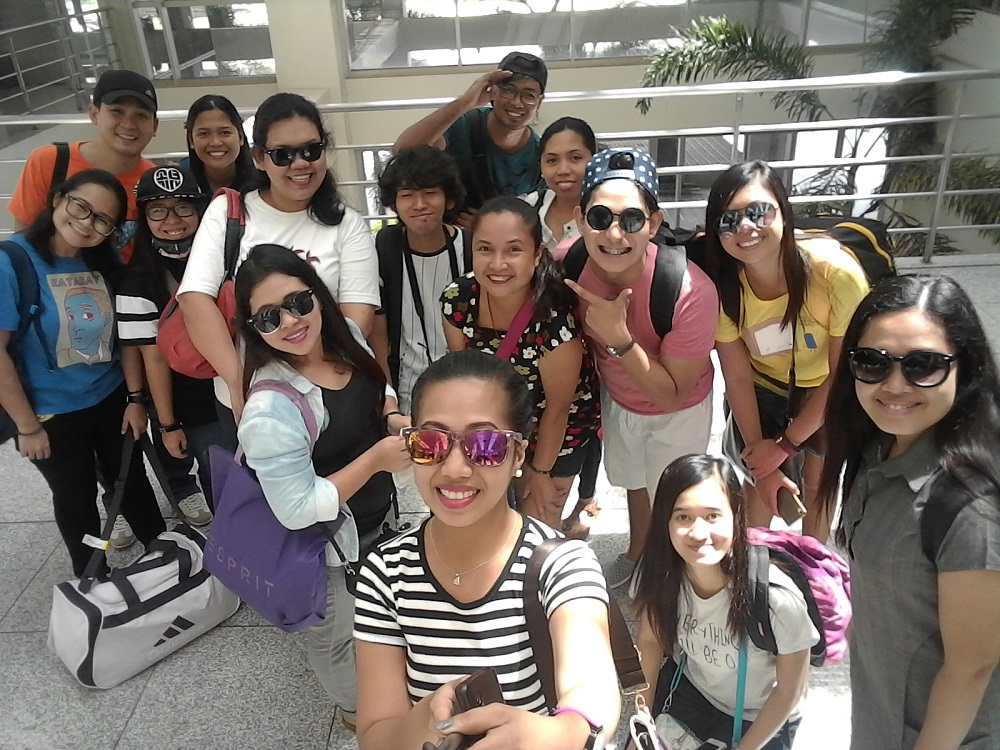 Here is my selfie…! *Told you I'm fond of taking selfies…
Now, we were ready for boarding…
Well, here are my seatmates…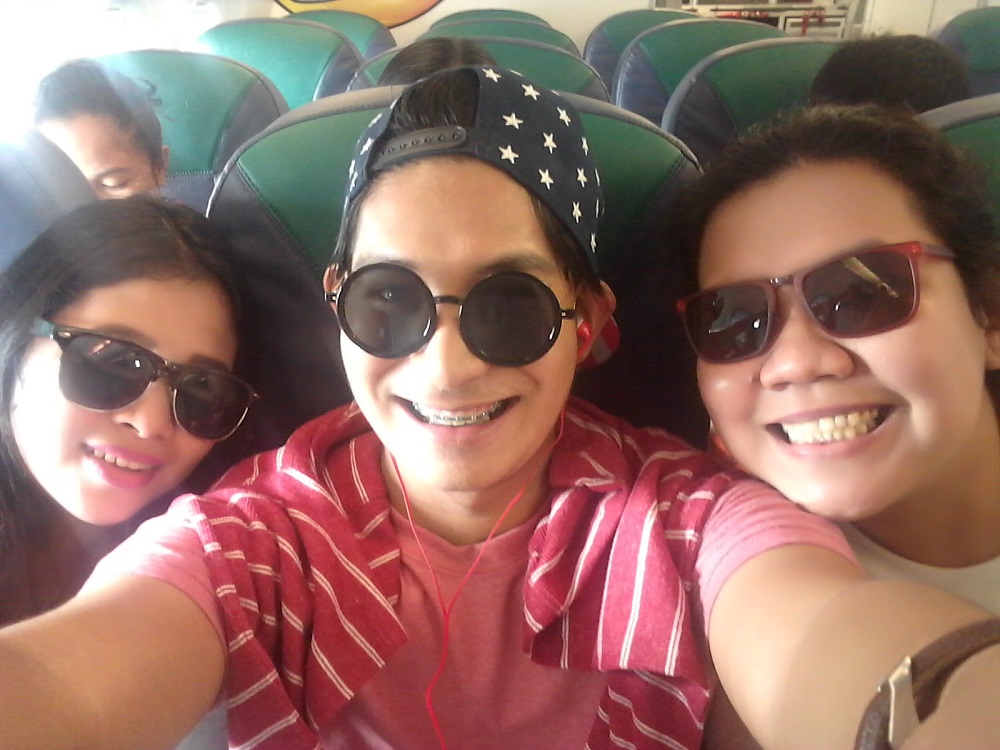 And wait!!! One memorable moment was I found out that I was featured in Smile Magazine…!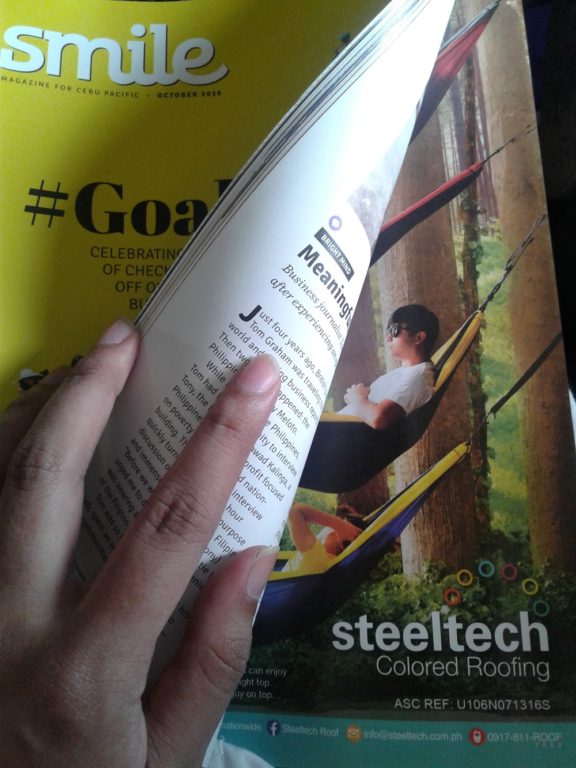 Of course! Okay… Just kidding…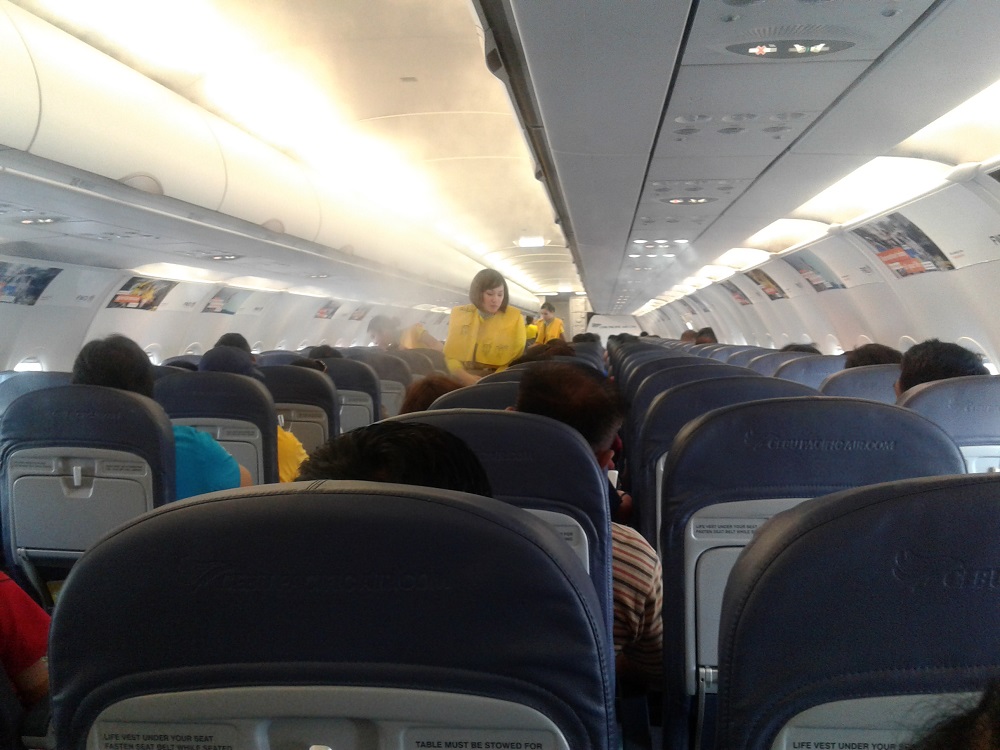 Yes, I know! You are craving to see some photos taken in Bohol… So keep yourself posted with succeeding blogs as we were basking the beauty of Bohol. Subscribe in Simply Weekend Blogs. Like us on Facebook and follow me on Instagram… Cheers!