9 Reasons for Iloilo as a MICE Destination
October 15, 2019
by Nile Kris Jan Banga
2 Comments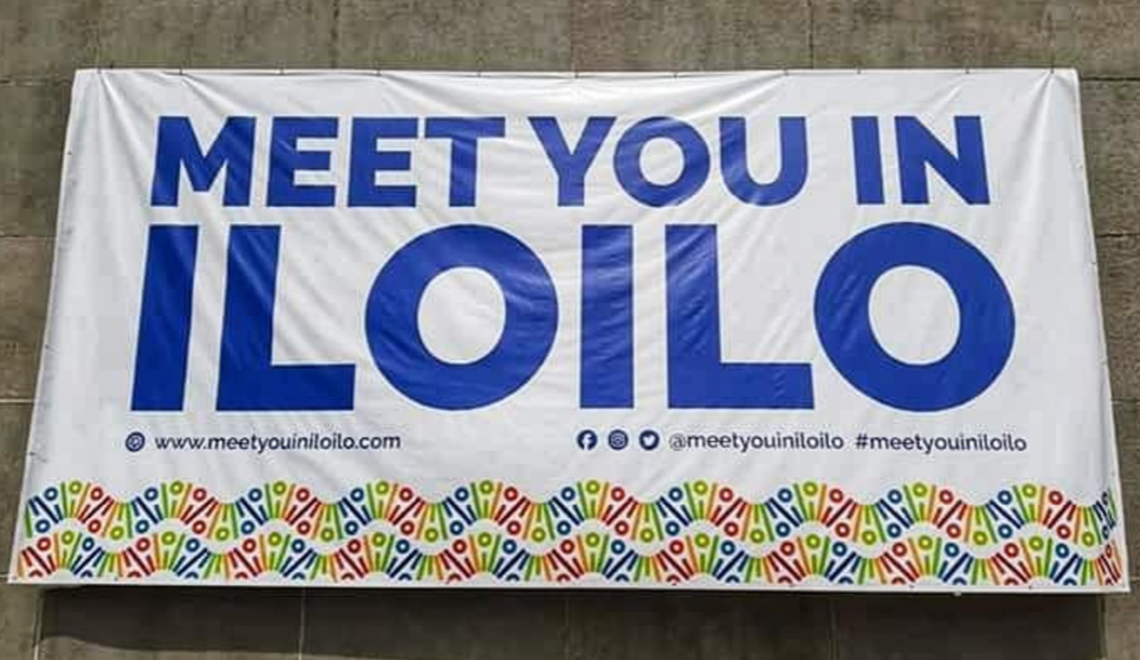 Iloilo – culinary haven, a vibrant festival destination, a cosmopolitan trading port since the turn of the last century, the heart of the Philippines, and so much more.
It's a fairly easy task to fall in love with Iloilo – a locale steeped in history and rich indigenous culture, yet also an emergent city assuredly making strides toward a sustainable tomorrow, an eclectic marriage of the traditional and the modern. As multifaceted as it is colorful, Iloilo will leave you spellbound by its manifold charms.
Here are 9 reasons why you should consider the "City of Love" as your next MICE (Meetings, Incentives, Conferences/Conventions, Exhibitions) destination.
1. The Heart of the Philippines
Smack dab in the middle of this vibrant archipelago, Iloilo's strategic location lends its ease of accessibility to most major hubs in both Luzon and Mindanao, as well as being a gateway to multi-cultural Panay Island and the greater Visayas.
2.Steeped in History
Ours is a culture shaped by a rich genteel history and undeniable Spanish influence, as demonstrated by Iloilo's architectural marvels: from the stately ancestral mansions of the moneyed sugar barons to age-old ornate churches that have stood the test of time. The country's former textile capital and the Philippines' most important seaport during the Spanish era – second only to Manila – one only needs to visit Iloilo's immersive museums to fully fathom the city's old glory.
3. Food-Lover's Haven
Satisfy your cravings: From the quintessential Ilonggo batchoy, to seafood freshly plucked from the ocean, to saccharine delicacies that will satisfy any sweet tooth – Iloilo is a gastronomical destination like no other. Iloilo's sprawling shorelines and serendipitous proximity to the uplands ensures abundant produce from both the land and the sea whole year-round, making it a bountiful playground for chefs and foodies alike.
4. Sunny Shores and Marvelous Mounts
Traced by the Panay Gulf in the east and bordered by the Central Panay Mountain Range in the west, Iloilo and its neighboring provinces has scenic excursions for beachcombers and mountain adventurers alike.
5. Heartfelt Ilonggo Hospitality
Ilonggos, Iloilo's locals, are known to be a generous and hospitable bunch – it isn't the "City of Love" for nothing. Hoteliers and restauranteurs in this cosmopolitan destination put a premium on exceptional service to delight guests, but Ilonggos have always been innately warm and outgoing.
6. Beacon of Sustainability
Lauded for numerous successful civic initiatives, sustainability has become the foundation for the mapping and planning of this developing metropolis. The Iloilo River Esplanade first comes to mind, an 8.1-kilometer linear park that traces the banks of its namesake waterway, running along major thoroughfares in the city.
7. Among Southeast Asia's Safest Place
Iloilo is consistently recognized as one of the safest cities in Southeast Asia by the survey of international online database Numbeo. In 2019, the city landed 8th place, following the ranks of Singapore, Bangkok, and Bali, among others.
8. Seamless Incentives
The tight-knit collaboration of Iloilo's MICE Alliance seeks to offer a seamless experience, with an across-the-board incentive plan that no other city is likely capable to match – encompassing from confab discounts on domestic airfare, to exclusive hotel perks, and even concessions from major malls and affiliated restaurants. Iloilo promises an unparalleled MICE experience. Giving meeting planners every reason to choose Iloilo as their next MICE venue.
9. International MICE Standards
Iloilo is committed to abide by the tight touchstones of global MICE standards. The city has revealed itself a trailblazer, being one of only a few hubs in the Philippines to have successfully hosted both APEC (Asia-Pacific Economic Cooperation) meetings and ASEAN (Association of Southeast Asian Nations) delegates in 2015 and 2017, respectively.
For more information, you visit Iloilo MICE Alliance, Department of Tourism at Ground floor, Casa Real de Iloilo (Old Iloilo Provincial Capitol), Gen. Luna St., Iloilo City, Philippines or contact their office through these numbers: (+63 33) 337-5411 / 335-0245 (Telefax). You can also reach them online through an email, secretariat@meetyouiniloilo.com or visit the website, www.meetyouiniloilo.com. #MeetYouInIloilo
Source: www.meetyouiniloilo.com