5 Reasons Why You Should Watch "Ang Guro Kong 'Di Marunong Magbasa"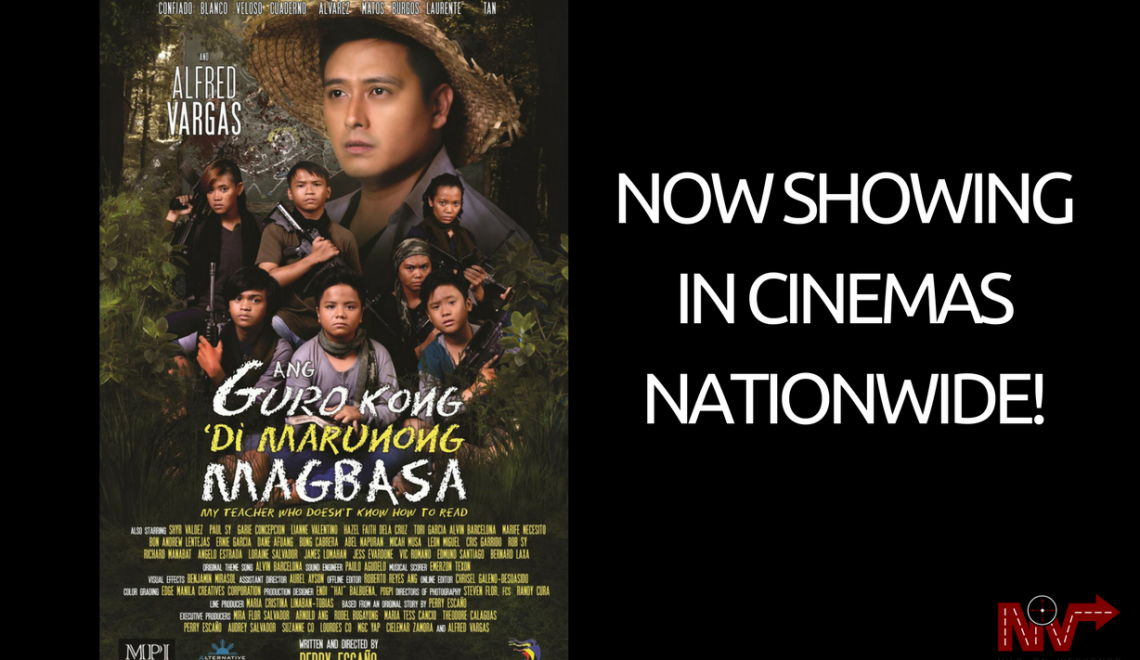 Ang Guro Kong 'Di Marunong Magbasa, a film made possible by Director Perry Escaño and the team, is now showing in cinemas nationwide. I still feel grateful for being one of the few people who was blessed to be part of the pre-screening campaign of the film. So, after watching the film, here are my top 5 reasons why you should this film too!
Ang Guro Kong 'Di Marunong Magbasa promotes the importance of education.
More than promoting the importance of education, it boldly shows how some far-flung areas in the Philippines desperately crave to have an educational system in their communities. The film breaks down the struggles of a community in building and maintaining facilities to initiate learning experiences for their children. In this film, you will realize how blessed we are to have education within our reach.
Ang Guro Kong 'Di Marunong Magbasa presents a fair and unbiased reality between the Military Group and NPAs.
The film tackles a very relevant situation in our country. However, with today's media, there are unregulated blurred pieces of information going around that might lead to misconception. Watching this, you will see the reality that there are both good and bad people belonging to both sides; the military and the NPA. The bad elements corrupt the whole institution and organization. We will notice that we somehow compromised peace because there are selfish and cunning elements in both parties.
Become your own storyteller and blogger!
GET MY FREE EBOOK 
Ang Guro Kong 'Di Marunong Magbasa brings our attention to the reality of innocent child warriors.
Child warrior is a term used to embody an innocent child who is adopted and trained by a militant group to fight against the military during field operations. The innocent mind is conditioned that all militaries are bad guys they have to kill. And so, during the battle, they kill militaries merciless. What a dreadful future we have when innocent children are growing as murderers of the state. With this film, we want to give attention to these victimized children to address their issues.
Ang Guro Kong 'Di Marunong Magbasa is crafted with utmost detailed research from real interviews and sorted information from the affected areas.
The film is not a fiction nor a figment of imagination from the director. It is based on the realities experienced by a former child warrior who was rescued and had a new beginning. The former child warrior shared how they move from one place to another during the night just to be kept away from the military chasing after them. He described it a world of only darkness even in the day.
Ang Guro Kong 'Di Marunong Magbasa shows the correlation between a corrupt government, lack of education and systemic poverty.
In the film, you will see that a government official bypass the duty of addressing the needs of NPAs and the communities. Instead, he uses the money for the upcoming election. This official becomes a lid that keeps the people bound in poverty by depriving their right to have an access to quality education. We will understand that when hope and opportunity are locked out from our countrymen, violence is the common last resort to gain attention to their needs for survival.
Here is my first review of this film. And still, this review remains the same even today.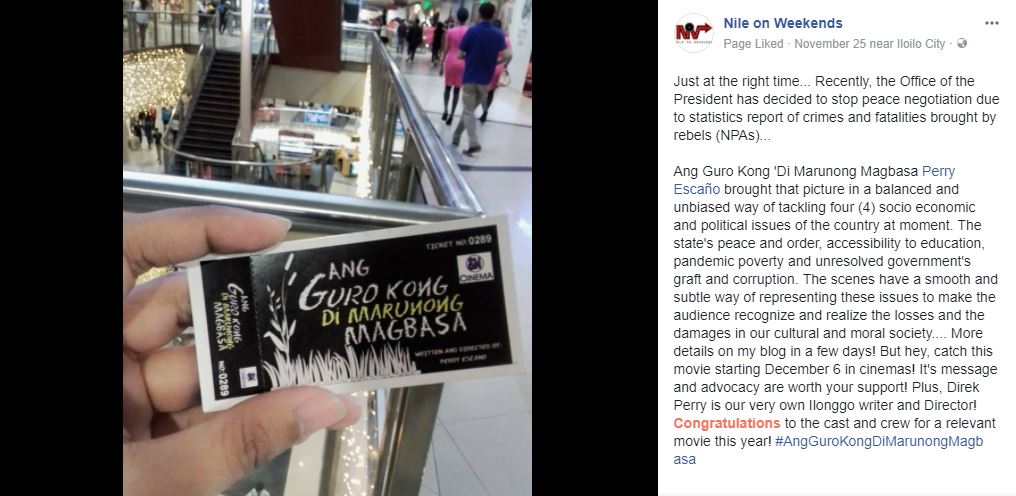 Ang Guro Kong 'Di Marunong Magbasa Perry Escaño brought that picture in a balanced and unbiased way of tackling four (4) socio-economic and political issues of the country at moment. The state's peace and order, accessibility to education, pandemic poverty and unresolved government's graft and corruption. The scenes have a smooth and subtle way of representing these issues to make the audience recognize and realize the losses and the damages in our cultural and moral society.
The advocacy of Ang Guro Kong 'Di Marunong Magbasa is to open our eyes to the reality of child warriors, the importance of education and the knitted relationship of poverty to lack of education and graft and corruption. So, I urge you to watch and support the advocacy of this film. Let us not close our eyes and pretend everything is okay when in fact it's not. Share this blog and invite others to watch and support this film!
Don't forget to use the hashtag #AngGuroKongDiMarunongMagbasa !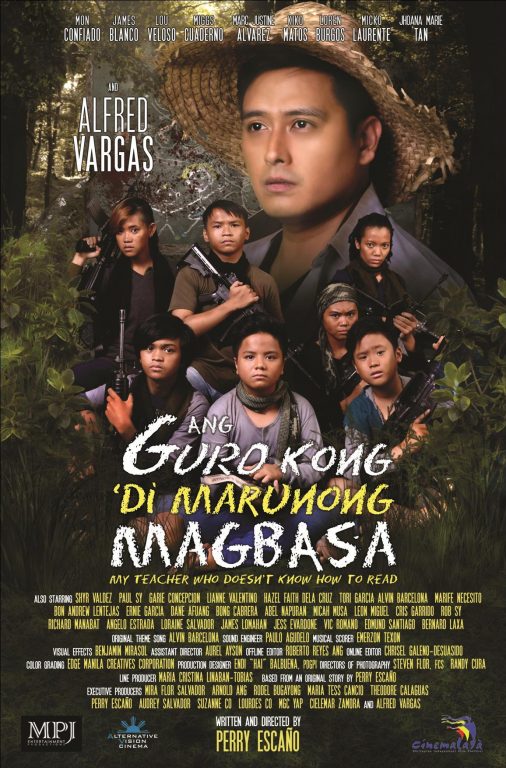 Click here for more events on this blog!
Thanks for following Nile on Weekends and my review of the film Ang Guro Kong 'Di Marunong Magbasa! Like our Facebook Page, follow me on Instagram and let me know your thoughts on this journey! Don't forget to leave your comments below… Stay tuned for the next adventure!