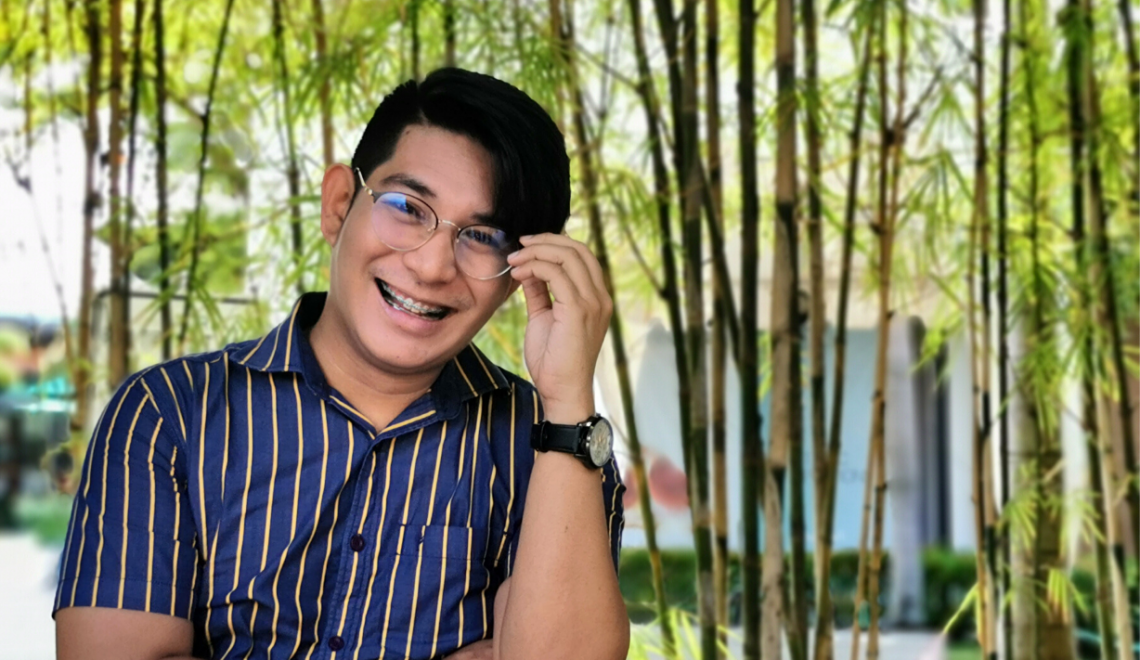 I have been a freelance brand and marketing consultant for local brands in Iloilo City, Philippines for two years now. I started with a blog and a Facebook Page, then expanded to brand and marketing strategies. Earlier this year, I jumped in as a life coach on leadership, brands, and personal development. Basically, I left employment to pursue a passionate career.
During that stretch of 730 days, I would like to believe I have reached a handful commendable milestone:
Created a viral post for a local brand on their product relaunching.

Increased sales of a local aesthetic spa brand.

Built brand value on one of the most innovative coffee shops in the city.

Increased sales on the new cake of a local pastry shop.
I also would like to think that I have made progress in what feels like "blink-of-an-eye" timespan.
I have written a considerable number of articles and social media posts. I discovered new traits and abilities about myself. I also have observed and took note of the ins and outs of the social marketing industry.
I also learned that anyone can lose one's self in this game of glamour and online popularity contest.
As the Coronavirus (COVID-19) pandemic continues to ravage the globe, I reflect on how I have become today and where I started.
I left my office work three years ago to pursue a freelance marketing job. Although it was my own doing, I found myself living day by day with a whole lot of prayers and a depleting P2,000 in my pocket monthly.
In my days of lack, I learned how to pray for my daily bread to arrive. When supplies diminish and demand rises beyond the border, I learned how to pray, "Thy will be done."
As my money goes thinner by the day, I remind myself of the vision I saw for myself in the next ten years. It can't be seen now but I believed that I was planting little by little to see it coming in the future.
There are days that not only lack money but lacks hope. These are the days when I have to cry myself to sleep thinking whether I had the right decision or I only had a delusion. Tough nights to find myself asleep with my mind floating around for answers to suffice my unemployment.
I realized that my strong belief in the vision of myself kept me whole in those nights despite the reality of lack, losses, and lamentation.
While lamenting on my situation, I pushed myself to be creative and resourceful. Amid doubts and fear, I convinced myself of the good future I am aiming for. 
I found out that in desperate times, no one can ever convince us to survive and thrive but ourselves.
In writing this, I remember the story of the Prodigal Son. In his lowest low, no one was ever convincing enough to lead him back to his father. It was his own words spoken to himself that made him come back to his home. 
I learned that in our pits, only our words to ourselves can pick us up to go back to the goodness of God and life. Not our friends nor our family's words.
When I picked myself up from the mire of self-doubts and fear, I saw limitless potentials standing upfront. The horizon is just too wide to even comprehend. Believe in the plans God has for our lives. No matter what happens in the world, God stays as God.
I learned to believe in the goodness of God and that His mercies are really renewed every morning.
Think about that! I had no enough money. I am unemployed. I was learning the ways of this industry having suffered from unemployment. I was a nobody. But someone saw the same vision as I have. My first brand partner was a home to me.
I learned to keep on moving despite some hurdles that made me fall sometimes. I learned how to get up time and time again.
One by one, my vision of myself is coming to pass piece by piece. I kept my ground intact. I have to see the totality of myself in the next five years. 
I knew that I had to respect the process and to understand the element of time. 
Just like any other story, there can be hundreds of instances where I may have let go of the rope and just let myself drown in the ocean of desperation to die. 
There were times I had to cave in myself from people, potentials and more so from predators. But these days are different now.
After meditating on this article for a bit, I now know that its purpose is two-fold.
For one, it is a reminder for me to keep the vision and continue the run. It is a 'sticky note' on my forehead on what I have undergone and what I now become. This article is a reminder that the same God who was with me then, is still the same God who is with me now and will with me tomorrow.

It also serves as a reminder to you. My vision is paired with a mission to also inspire and motivate a community – that community includes you. Yeah, that community is 'you'. I hope that despite the global crisis today, you are still up to pursue the vision you have for yourself. I hope you are closer to kicking off the self-doubt and fear from yourself and building the life God has destined for you.
Don't lose sight of why you are chasing the vision despite the challenges.
Don't lose hope while you are running the race of life.
Don't forget to rest when you face exhaustion.
Don't hesitate to pray when you are overwhelmed.
Don't doubt yourself and what God has gifted you.
Don't give up even if you are unemployed now for whatever reason. Trust God. Trust the process.
Remember that.
Ready for personal development? I launched my newest services customize for every aspirant – Coach Nile.PH which caters one-to-one coaching sessions on business branding and marketing, leadership and personal development. Inquire now for affordable rates and schedules.