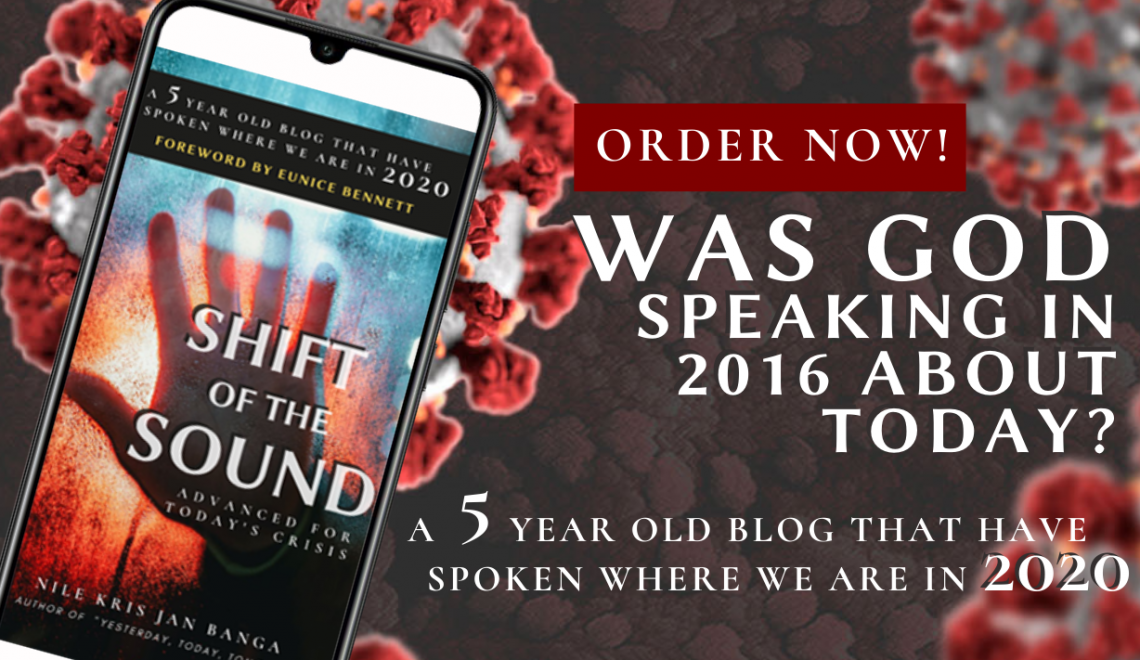 Coach Nile published another life-changing and mind-boggling book "Shift of the Sound" amid a worldwide pandemic. This is his second book following the release of Yesterday, Today, Tomorrow last May 2020 (which is still available for orders).
Shift of the Sound is a refreshing content to read in a time when all hope is seemingly gone. The book is a short manual in maneuvering the worst scenarios of today's crisis. It is packed with practical and spiritual solutions to guide you and me in thriving above any problems of today. 
The book also started in a mystery of God. Majority of its content was written last February 2016 from the series of blogs that are not published on the new website. This is in itself is a mystery that God is way ahead than this pandemic. The COVID-19 did not surprise God at all. He was speaking ahead and has given the blueprint four to five years ago. 
This book is for the ones who are looking forward to striving, surviving and eventually thriving over this collapsing world system. This is for those who are eager to hear what God has to say over these days. This is also for those who are curious about the mystery of God being omniscient and omnipresent.
Shift of the Sound book is also for people in levels of leadership roles in organizations, offices, fellowships and companies. Direction and couple of warnings for influential figures are encapsulated in this book. Every leader should not miss the right approach for the new normal that is set before us.
Why should you buy an E-Book?
To everyone who asked how they can send support to the projects initiated or co-organized by Coach Nile.PH, this is the time to make that happen! Support me in my journey in all the projects I am currently doing and those that I will be doing in the future. 
How much is this e-book?
Get the e-book and support my platforms for only P150.00 or 3US$. Since this is a passion project, I strongly urge you to not share the e-book file carelessly but to offer this opportunity to purchase to family and friends who also want to support me on my vision.
My goal in creating Nile.PH is to meet and grow one thousand dreamers of God who are living their God-given purpose in leadership to advance God's will on earth. This is why I blog, write books, consult, coach, and mentor people.
How Do I Order?
Step 1. Pay for order. Our payment options include:
a. Bank deposit or Bank Transfer
Banco De Oro (BDO): 0008 3030 3243
b. GCash
Mobile Number: 09058369198
Step 2. PM or email me the following details.
Full Name

Contact Number

Email

Proof of Payment
Step 3. We will send back the file to you. Please allow us 2-3 working days to deliver to you. Official launching will be on October 26, 2020 – the same day of the launching of the mastermind session with patrons on The Leader's Quotient (enrollment is on going, enroll now!).
For any questions or further clarifications, you can contact me at yesterdaytodaytomorrow.book@gmail.com or message me on my Nile.PH Facebook Page at fb.me/CoachNile.PH .