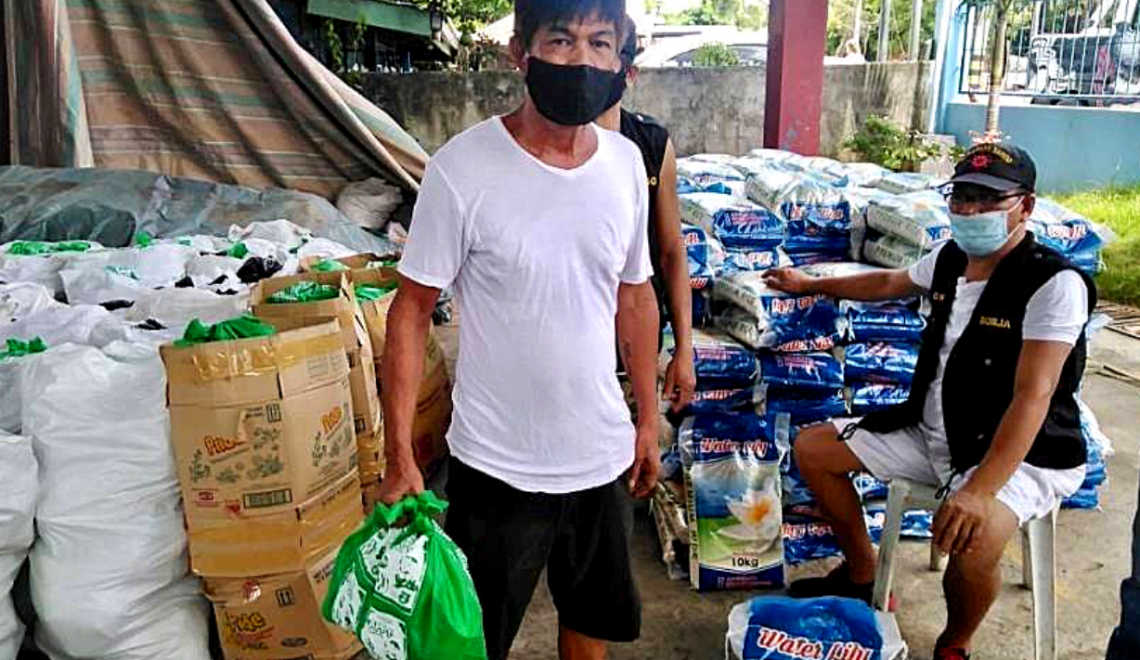 Iloilo City – After developing and executing the set of parameters for the reintegration of the community, the last remaining 41 households were cleared and passed the reintegration parameters and have returned home on Saturday, July 18 after the oil spill. Confirmed return are 70 families from Mansaya on July 15, 102 Families – Obrero Zone 2 on July 16, 95 Families – Obrero Zone 3 on July 17 and 41 Families – Obrero Zone on July 18.
The set of parameters used for the reintegration of the community after oil spill happened was developed and executed by a multi-stakeholder task force composed of the various barangays in Iloilo City, the Iloilo City Government and its various offices, the Philippine Coast Guard, and AC Energy Philippines and its consultant AECOM Philippines and cleanup contractor Harbor Star Shipping Services Inc., to ensure the safe return of the evacuated families to their homes.
Moreover, AC Energy Philippines initiated the distribution of 2,350 food packs to communities of Loboc, Mansaya, and Obrero, in collaboration with the various barangays in Iloilo City.
Environmental Management Plan for Guimaras
Gabby Mejia and AECOM Philippines presented their action plans on the effects of oil spill in Guimaras in a meeting last Saturday, July 18 with representatives of the Guimaras government led by Gov. Samuel T. Gumarin MD, MPH, and Vice Gov. Atty. John Edward G. Gando.
AC Energy Philippines together with AECOM presented its spill assessment update and criteria called Shoreline Clean-up and Assessment Technique (SCAT) similar to the action plans and commitments made for Iloilo City. Based on international standards, the method will include surveying and documenting the impact of spills on shorelines, and the effectiveness of cleanup activities and conduct post-cleanup inspections and evaluations. The whole assessment includes fisheries and mangrove rehab after the oil spill had encroached the aquatic ecosystem.
Mr. Mejia also met and discussed the action plans with Mayor Ruben Corpuz, Municipality of Jordan, Hon. Ma. Lucille Nava, Congresswoman of Lone District of Guimaras, and Mr. JC Rahman A. Nava, Former Congressman of Lone District of Guimaras.