Sun Life Financial: Iloilo How To #LiveBrighter 2017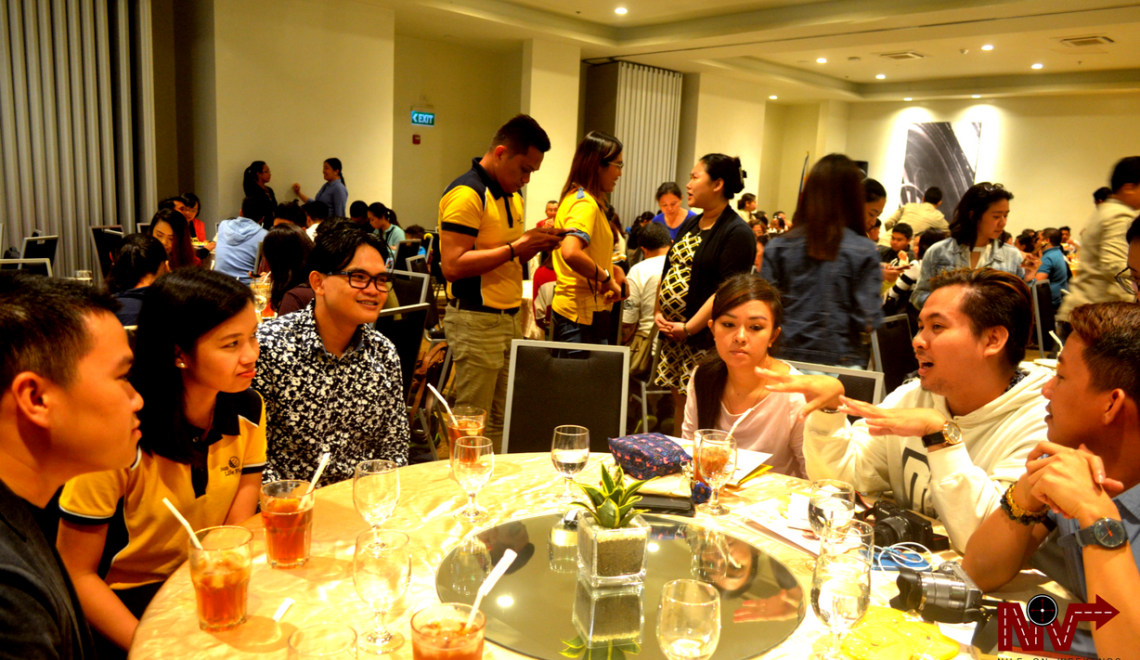 Last Saturday, October 14, Sun Life Financial-Philippines held its #LiveBrighter Forum at Seda Atria, Mandurriao, Iloilo City to share their passion and mission on helping Filipinos become financially independent. The event is saturated with financial literacy and freedom. Their advocacy is not just to sell policies but definitely to help every Filipino in managing financial resources and planning out investments suitable to one's personal lifestyle.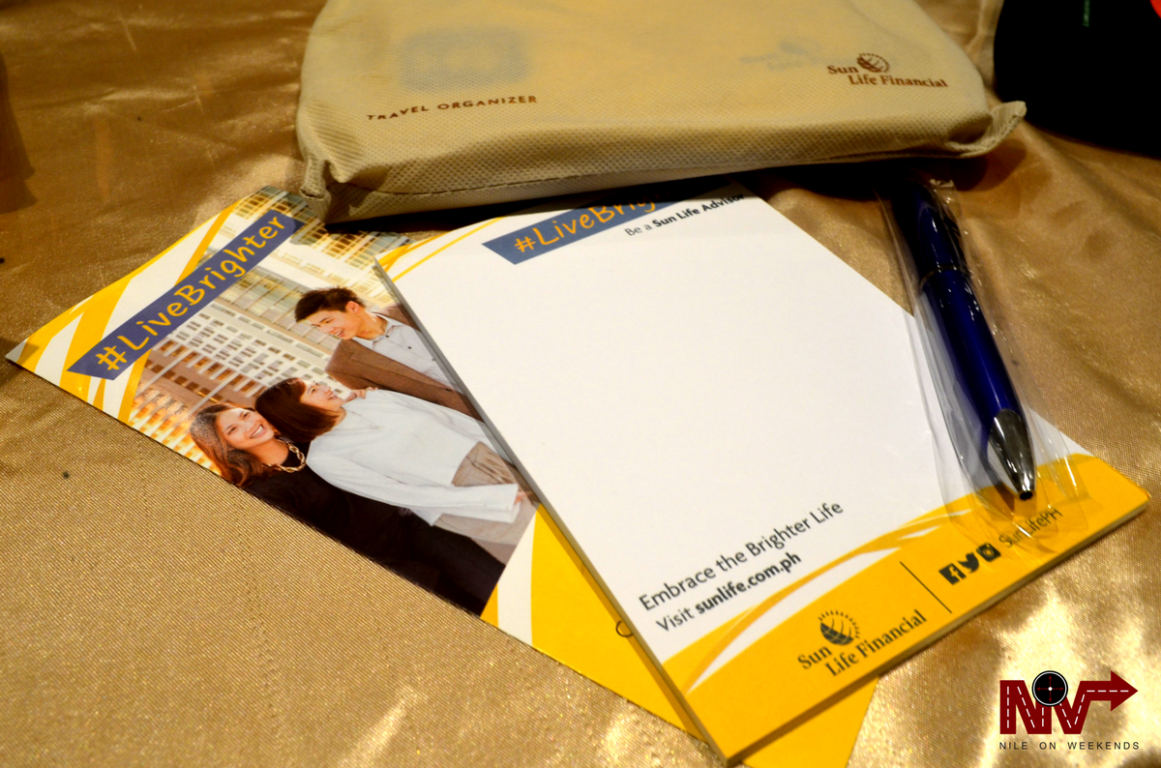 Sun Life Financial in Four (4) Sentences
Sun Life Financial already had more than a century. In 1895, the company introduced life insurance in the Philippines. They survived two world wars and countless economic crises proving their resilience and prudence in the industry. This makes the Sun Life Financial-Philippines (SLFP) not only the first but also the longest-standing life insurance company in the country.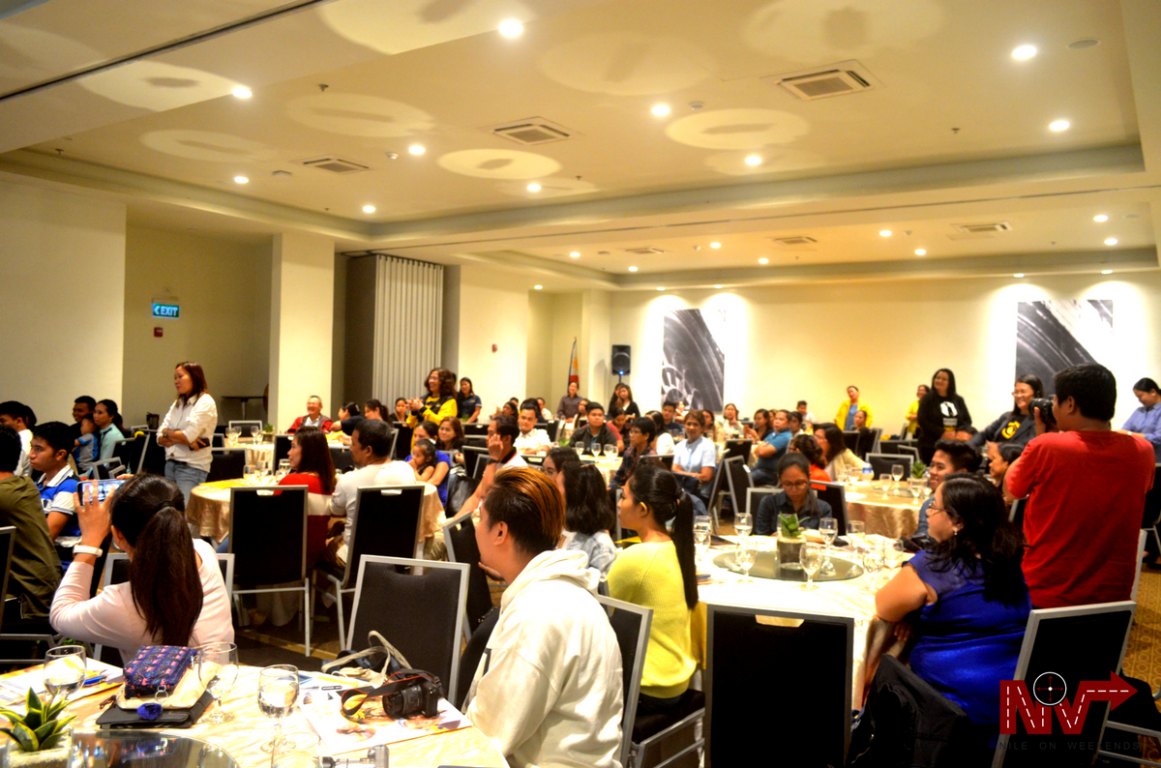 Sun Life #LiveBrighter: Savings does not entail a Sacrifice but rather a Management
This is the first arrow that hit me during the forum. Part of this advocacy is to educate people about money matters and eradicate misconception on saving. Most Filipino when asked about their opinion in savings, their initial reaction is that they will have to give up some parts of their motivation in life.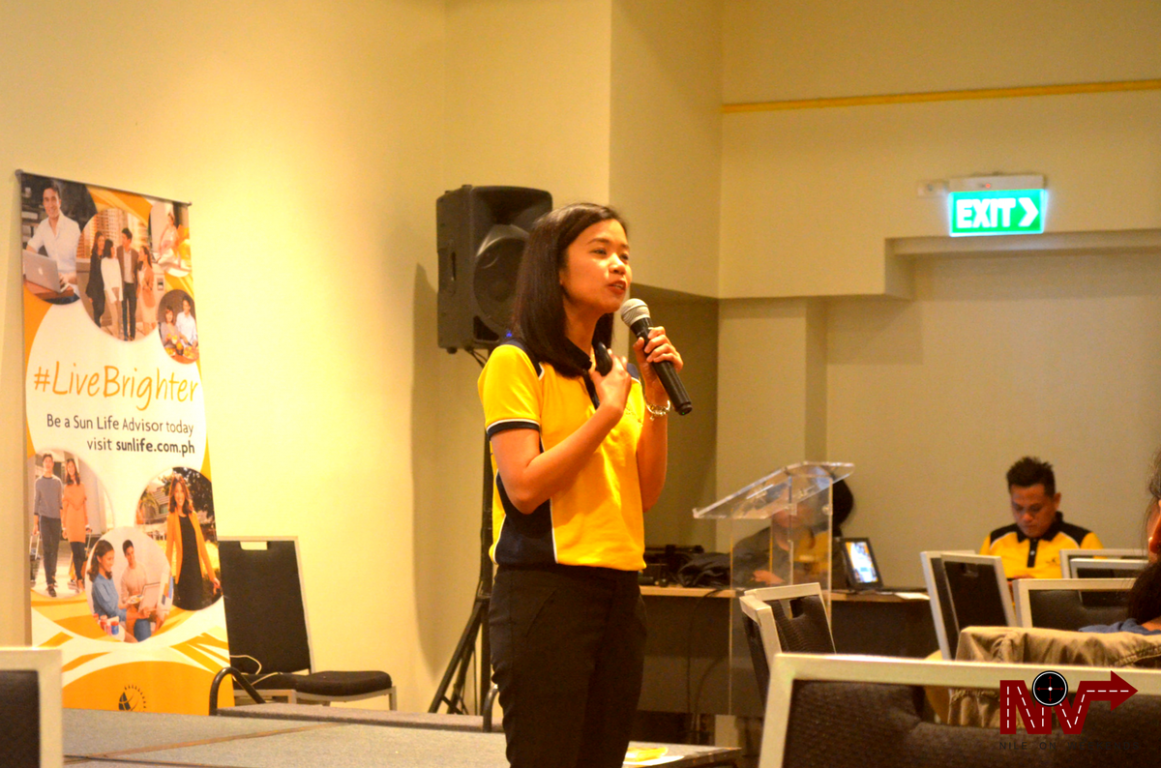 But as discussed by Sun Life Regional Sales Manager and forum speaker, Valerie Lagarde, you don't have to sacrifice what motivates you like eating good food, traveling to places, buying useful stuff. You just have to manage them all especially your finances. Plan out ahead. Weigh everything on where to invest. Prioritize what is essential but take note what is on your leisure list. You can enjoy and save at once.
Sun Life #LiveBrighter: Get in the business of helping people
The next arrow that hit my senses is helping people can be a business. The difference with just a business that only earns to a business that helps individuals to better their lives is passion. This is what embodies Churchill Bejemino, a Sun Life Advisor with a transformed life. His passion is to really help people understand the value of a good investment, financial planning, and management. He advocates especially to millennials the value of investing even just a little amount for the future. Let's not be driven only by what the present shows us. But let's manage our present to achieve what the brighter future is showing us.
Sun Life #LiveBrighter: Bank Versus Insurance for Millennials
When asked about millennials' take on where to put their money (bank or insurance), a simple yet very substantiated answer struck me. This is the last arrow that hit my mind. Know the different types of investment and determine the purpose of each, said Mike Gustillo. Basically, between the two, bank and insurance, the difference is the length of terms. Bank can be part of your short-term investment suitable for your daily, weekly or monthly needs because you can easily access the amount. However, if you are looking into long-term investment, you can choose insurance plan which will yield larger amount couple of years from now.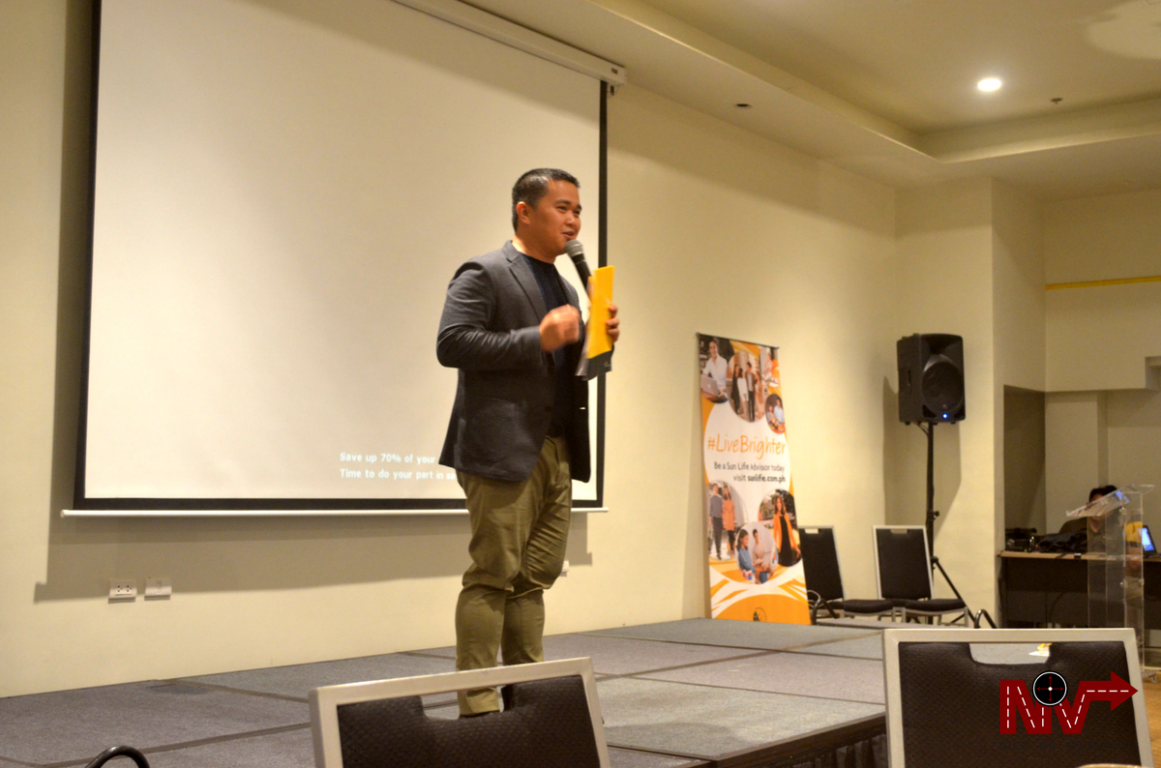 Also, during the forum, they gave everyone a chance to become their family as Sun Life Advisor. Here are quick information on this.
5 Steps to #LiveBrighter as Sun Life Advisor
Join a #LiveBrighter Forum
Attend the interviews/take the POP(Personality Orientation Profile) Screen Test
Take the Licensing Exam at the Insurance Commission
Finish the Sun Life Training Course
Complete the contracting and coding process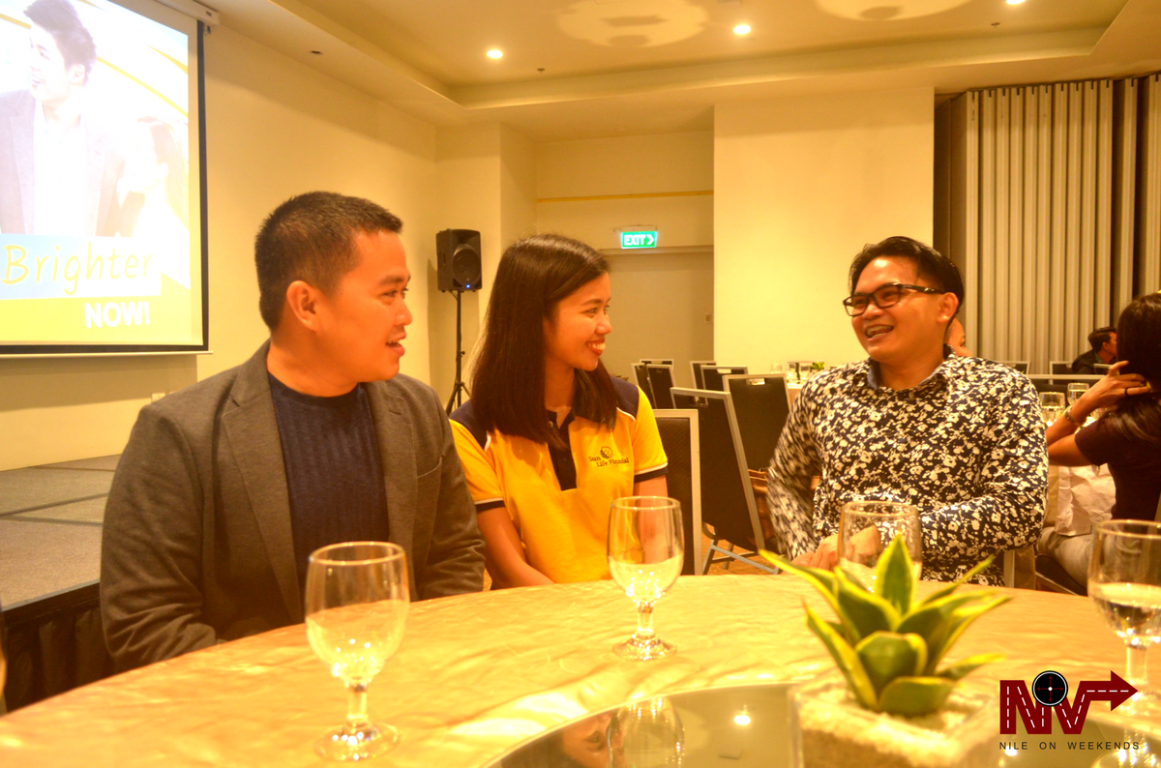 Benefits of Being a Sun Life Advisor:
It is rewarding in compensation and generous in time. As a Sun Life Advisor, your earning potential is limitless and you can also enjoy the flexibility of time.
It allows you to see the world. A job well done is rewarded with a trip to exotic continents and exciting destinations.
It's a noble and fulfilling profession. You can make a positive difference in the lives of others by helping them fulfill their financial goals.
Sun Life is a professional agency with a bright legacy. You can shine your brightest because you are with a good company. Sun Life is the number one and the longest-standing life insurance company in the Philippines.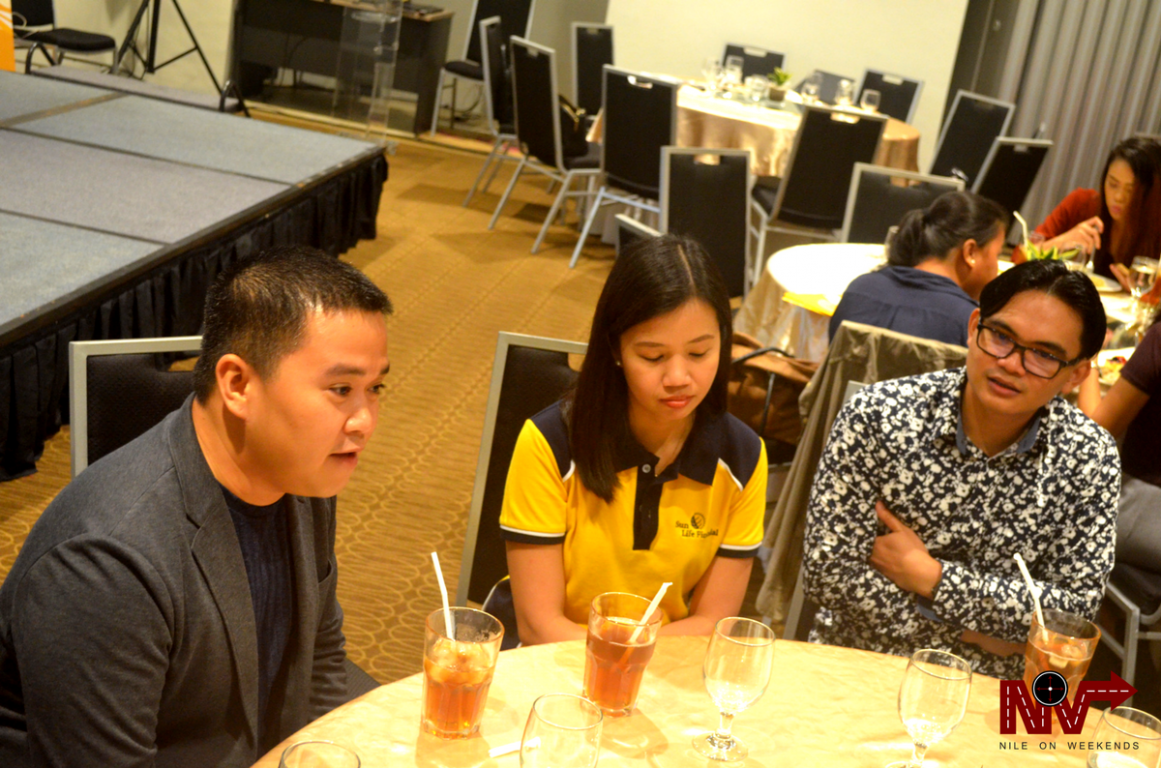 In the end, what matters is the length of support Sun Life can give us being a financial advisor. I want to end this with a snippet of a successful Sun Lifer. #LiveBrighter in your future!
"I have trusted Sun Life for over 20 years. I'm glad they're still with me as I enter this new phase in my life." – Charo Santos – Concio, Policy Holder since 1992.
Check out other events.
Follow Sun Life Financial-Philippines at Facebook, Twitter and Instagram (@SunLifePH) and check out their web: http://sunlife.com.ph/